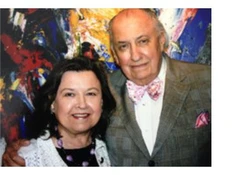 Quality Wholesale Arts & Craft Supplies Since 1959
Established in 1959, ACTÍVA is the largest worldwide producer of instant paper mache, the largest supplier of the finest quality plaster cloth (Rigid Wrap) in retail and educational markets, and the largest producer of colored sand in the North American retail market.
ACTÍVA is a privately held corporation that is owned by Frank Strauss who is the current CEO. ACTÍVA is located In Marshall, TX, and many of our products are made in the USA.
All of our products exceed industry compliance standards ~ ASTMD-4236. ACTÍVA products are also ACMI certified AP Non Toxic, CE, CA Prop 65, and LHAMA. We pride ourselves on consistency in quality and performance of our products.
Thank you for choosing
ACTÍVA
as your partner in creativity.