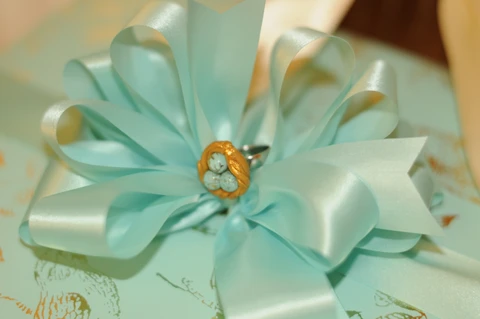 Spring is here and what could be more fun than creating a one of a kind
bird nest ring!!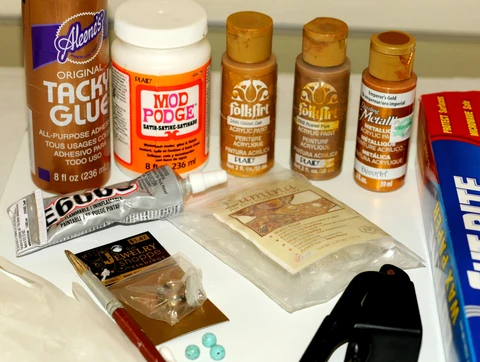 Materials needed:
Glue – E6000 and Aleene's Tacky Glue
Garlic press
Disposable gloves
Acrylic Paints in metallic gold, rusted pipe and gilded oak
Q-tips
Silver adjustable ring with 18 mm pad
3 turquoise beads – 8mm
Paint brush
Wax paper
Use wax paper to protect your work surface. Begin making the bird nest by
pinching off a piece of clay the size of a walnut. Divide the clay in half.
With plastic gloves on, begin blending the gilded oak acrylic paint into one
of the balls of clay. Use the Q-tip to dab the paint on the clay.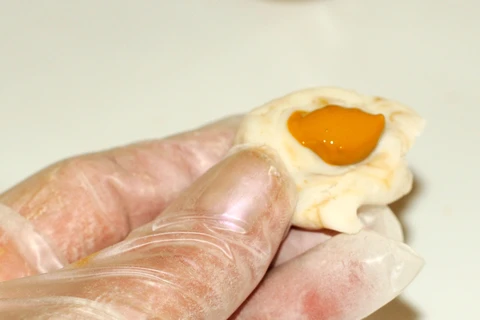 Set this aside. Blend the rusted pipe acrylic paint into the clay.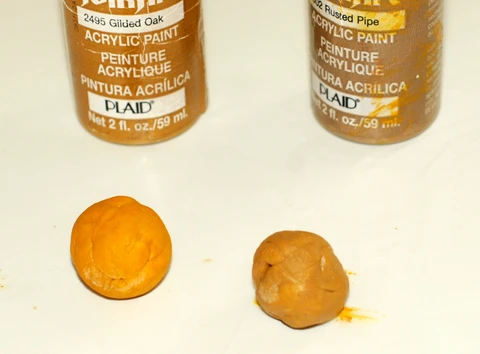 Twist these two balls of clay together and then press through the garlic press.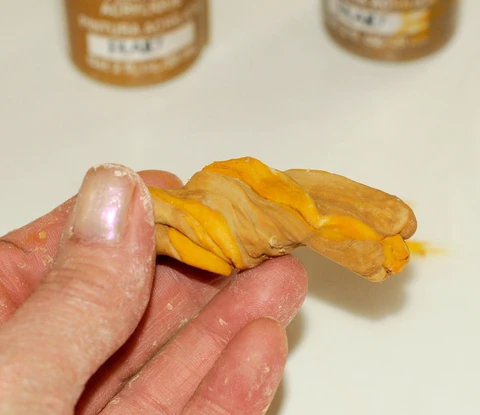 You might have to keep opening the garlic press up and shoving the clay in to
make the strands longer.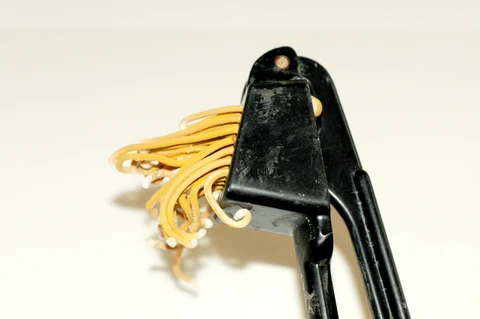 Take a small pat of clay and roll into a ball. Press this flat with your fingers to
make the base of the bird nest. Begin twisting three strands of clay together
and wind around the circle. To adhere the strands to the base slightly moisten
this with your fingers. With the Aleene's glue, glue the three beads in the center
to look like bird eggs.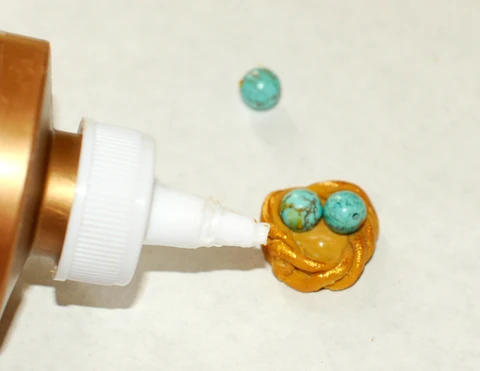 Set this aside and let dry. With the metallic gold acrylic paint, dry brush over
the edges of the bird nest. Let dry. Brush ModPodge over this to seal the clay
and protect the beads. Use E6000 to glue the bird nest to the adjustable ring form.
Let this dry. Now you are ready to enjoy your beautiful bird nest ring! I am
imagining so many different ways to use this art piece. Happy Spring!!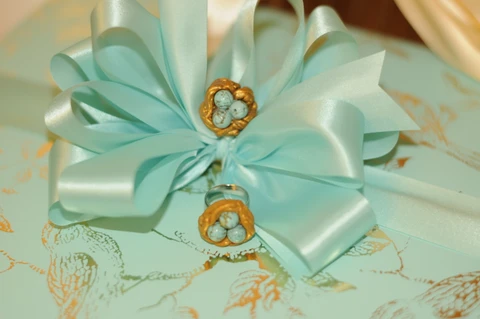 Artwork and Photography by Karen Lowrey