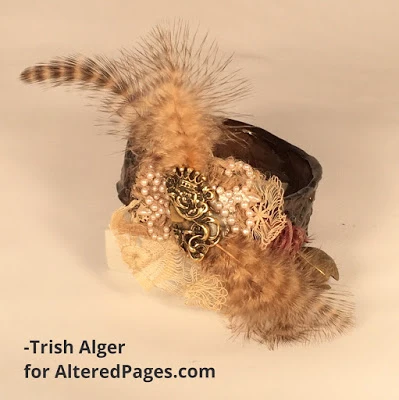 Gift-giving is not exclusive to the holidays. There are plenty of
opportunities to bestow a blessing that you created. Handmade
gifts were all the rage this year! Thank the hipsters for bringing
crafting back in a big way.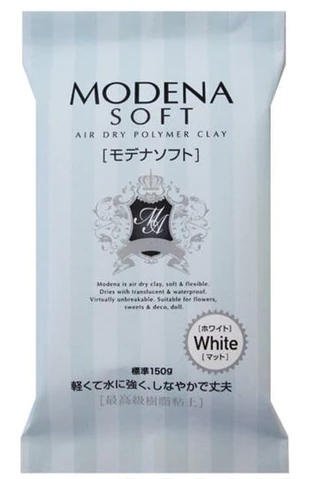 Modena Soft Polymer Air Drying Clay is a wonderful product for many
crafting needs. I was able to mold and cut this light and flexible clay to
create cute cuff bracelets.
To start I rolled a portion of the clay into a snake and then flattened it.
At about an inch wide and 2/8 of an inch thick (this will flatten when you stamp it.)

Use a textured rubber stamp to press the clay into

Gently peel clay off of the rubber stamp and trim the edges until straight

Lay the strip of clay over a rounded surface to dry. I used the inside
ring from a roll of tape.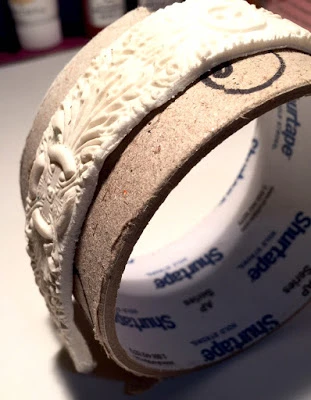 Let it dry overnight. Punch 1-2 holes on each end for the fasteners.
Fasteners could be Sari Silk Ribbon, or Fibers.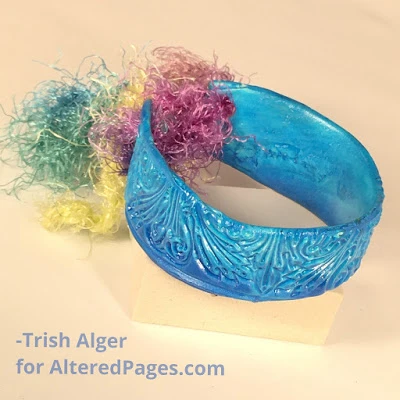 This great clay will accept many mediums. Choose either: Gelatos,
Spray Inks, Paints, Mica Powders, or Pearlized Sprays.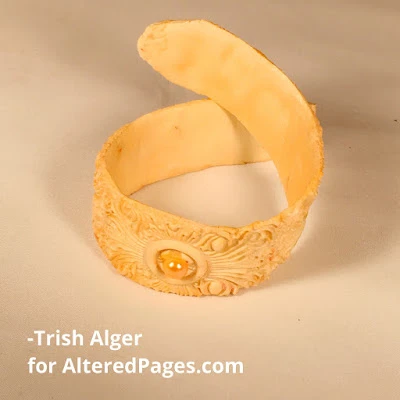 After your medium of choice has dried on the cuff; use a thin polymer
medium to seal it. Let it dry, until it is no longer tacky.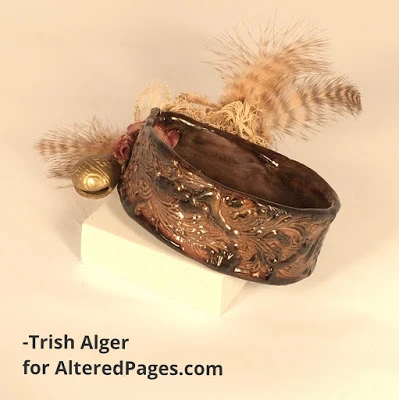 Add your fastener, some ephemera and enjoy!!