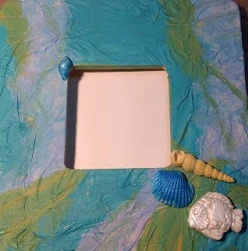 Using this Seashell Mold I was able to create some embellishments
for my frame. In less than an hour it was dry enough to remove from
the mold, but I would air dry for at least a day before using. It continues
to dry into a sturdy, flexible state. This clay was so user friendly that I could
use my scissors to trim away the excess.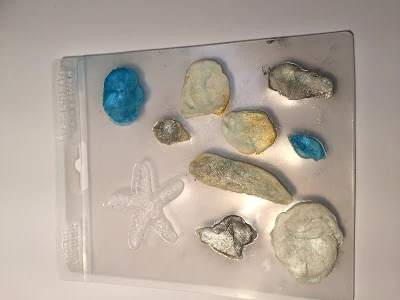 (I kneaded in powder and gelatos to achieve color.)
Using a bare wooden frame, I ran a bead of gel medium on the front and
covered it with a scrap piece of tissue paper; pressing it down to adhere.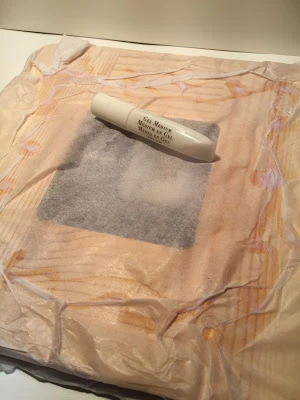 (Keeping it loose and crinkly adds great texture.)
I then painted on the tissue paper with acrylic paints which
further adhered the paper to the frame.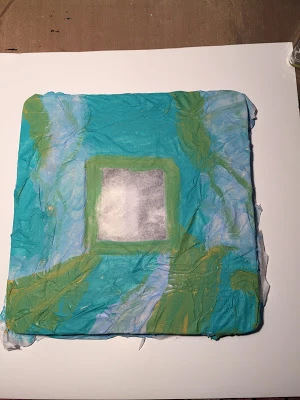 (This requires no precision & allowed for plenty of color blending.)
I trimmed the excess tissue paper on the outside, glued down the
loose edges with more gel medium and cut an X in the middle to
create an opening for the picture.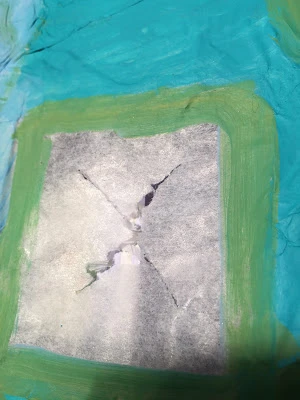 (Smooth to the inside edge and adhere with gel medium.)
Here I assembled all of the parts to determine placement.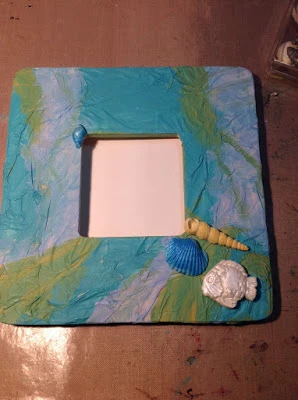 (The lightweight clay is perfect for the tissue paper surface.)

Now I have the perfect gift for my cruise-loving relative.