Are you looking for a unique way to display those seashells you found on your beach vacation? We have the solution - a beautiful Colored Sand and Seashell Monogram! This project is the perfect way to display seashells and add a pop of color to any room!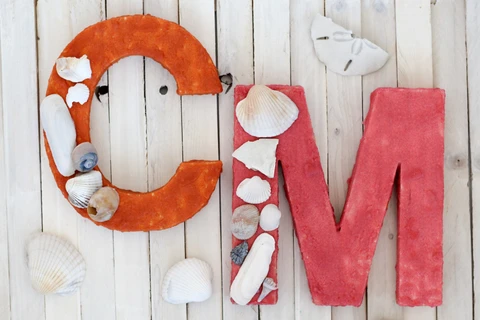 SUPPLIES NEEDED
Scenic Sand (1 lb.) in colors of your choice. We used Orange and Pink.
Mod Podge (matte)
Foam brush
Unfinished wood letter
Seashells
Hot glue gun and glue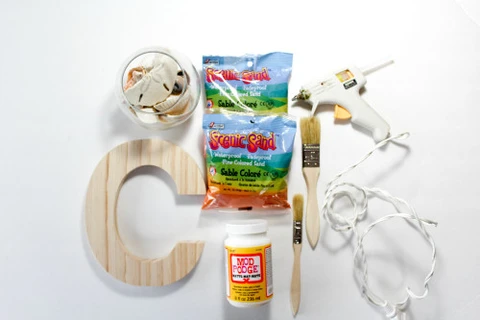 INSTRUCTIONS FOR MAKING A COLORED SAND AND SEASHELL MONOGRAM
First, mix 1/4 cup of Scenic Sand with 1/4 cup of Mod Podge matte sealer to form a colored sand paint.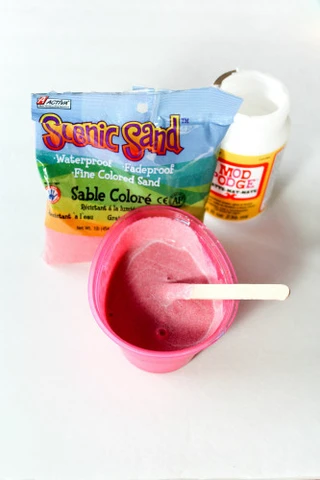 Next, use the foam brush to apply the sand paint to the unfinished wood letter. (TIP: Protect your work surface so that you do not splatter sand paint onto the surface.)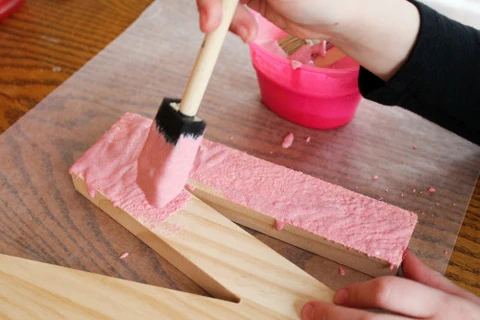 Allow the sand paint to dry thoroughly before proceeding to the next step. Once the sand paint is dry, you may wish to add a second coat of sand paint in any bare spots.
Look at the vibrant color of the Scenic Sand colored sand, and the amazing texture on the letters!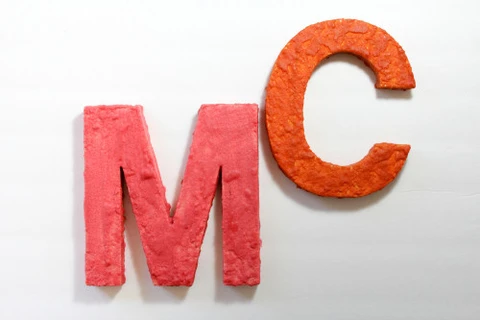 Once the sand paint is totally dry, arrange the seashells on the letter in any way you wish. Then glue the seashells to the letter with hot glue.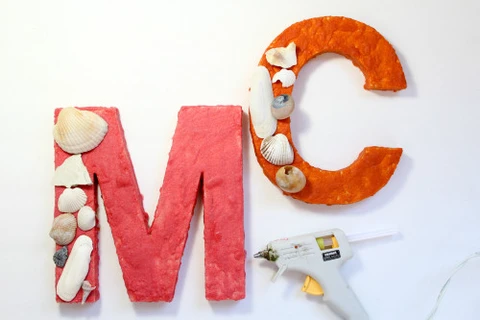 And that is all it takes to create a beautiful beach keepsake! You'll enjoy your unique seashell monogram for years to come!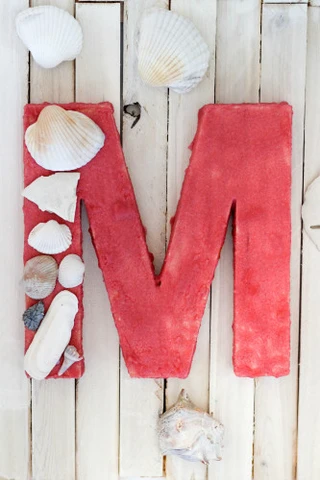 If you enjoyed this project, don't forget to pick up some Scenic Sand in our online store! It's available in 20 gorgeous shades, so you're sure to find the one that's just right for your Colored Sand Seashell Monogram project. Also, be sure to "pin" this post so you can find it easily later on!