Materials Needed:
Activa Perma Stone
Measuring Spoon
Mixing Container
Water
Spoon
Silicone Mushroom Mold
Tray
Fine Sandpaper
Acrylic Paint
Water Bowl
Paint Brush
Predrilled Wood Slice
Twine
Scissors
Small Bow
Green Felt
Adhesive
Step 1
Mixing
Mix compound according to package directions. Add 1.5 parts Perma Stone into 1 part water in a clean, disposable mixing container or bag.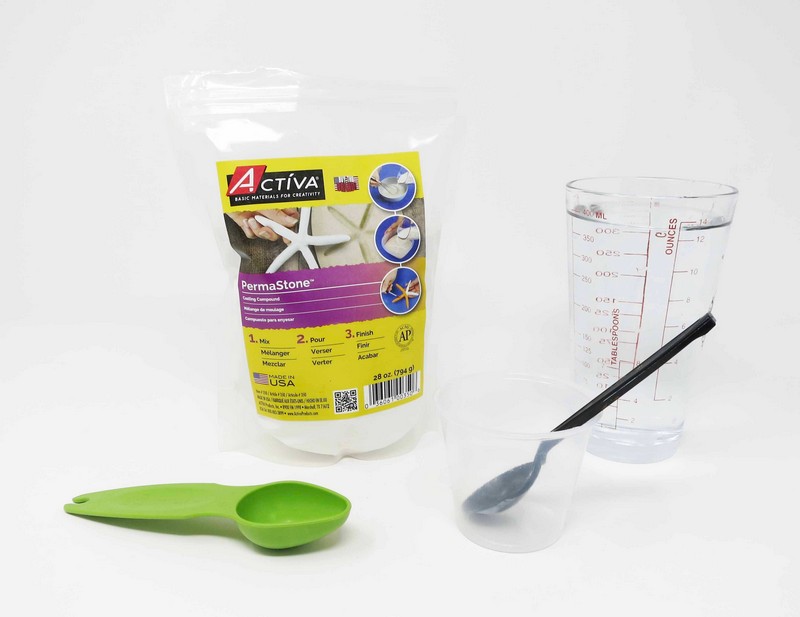 Mix gently and slowly until a pancake batter consistency is reached.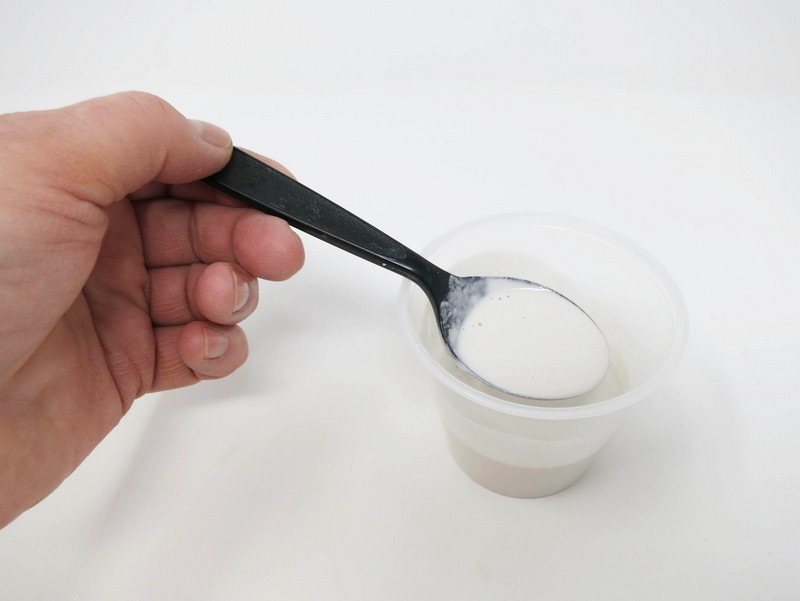 Step 2
Pour
Place the silicone mold into a tray.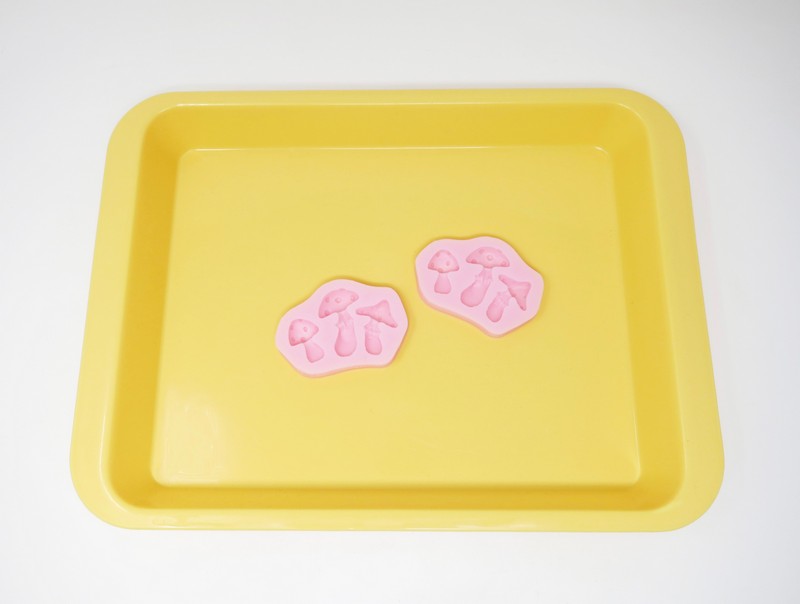 Pour the Perma Stone mixture into the silicone mold.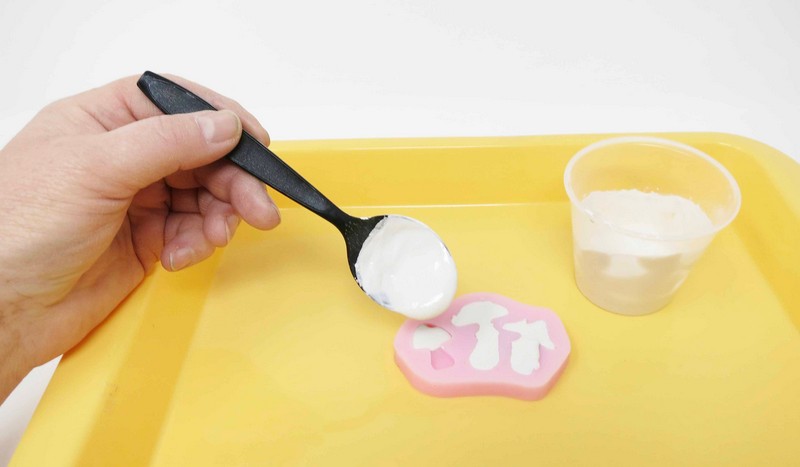 Gently tap or vibrate the mold on the try to release any air bubbles.
Step 3
Drying
Allow the Perma Stone to dry. Average setting time is approximately 20-30 minutes.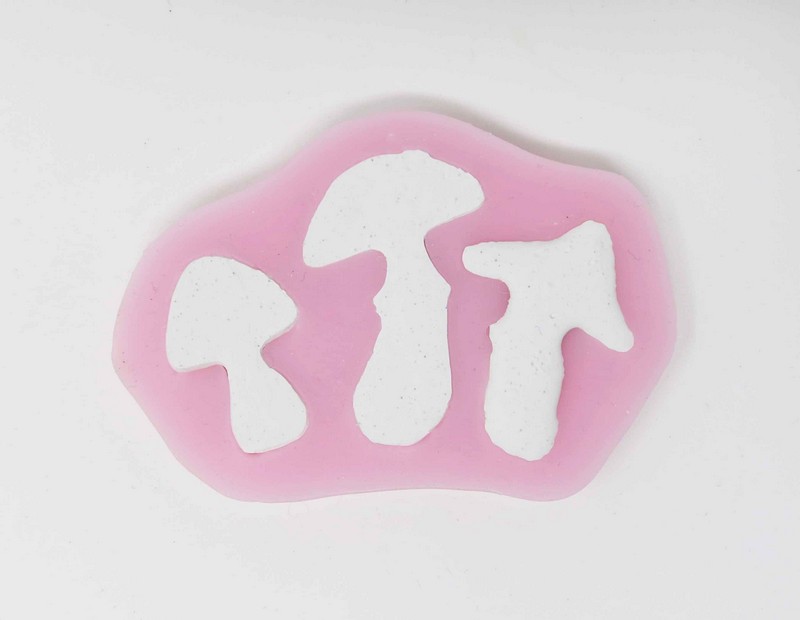 Step 4
Removal
Loosen the castings from the mold by gently pulling back on the mold's edges. Lift the castings completely out of the mold.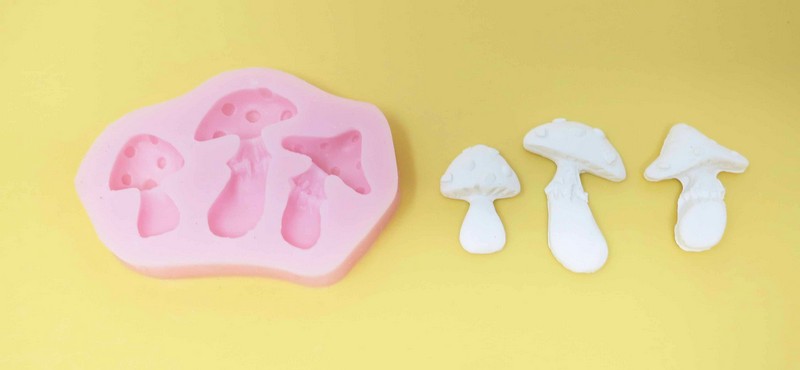 Step 5
Smooth
File down any rough edges on the castings using sand paper or file.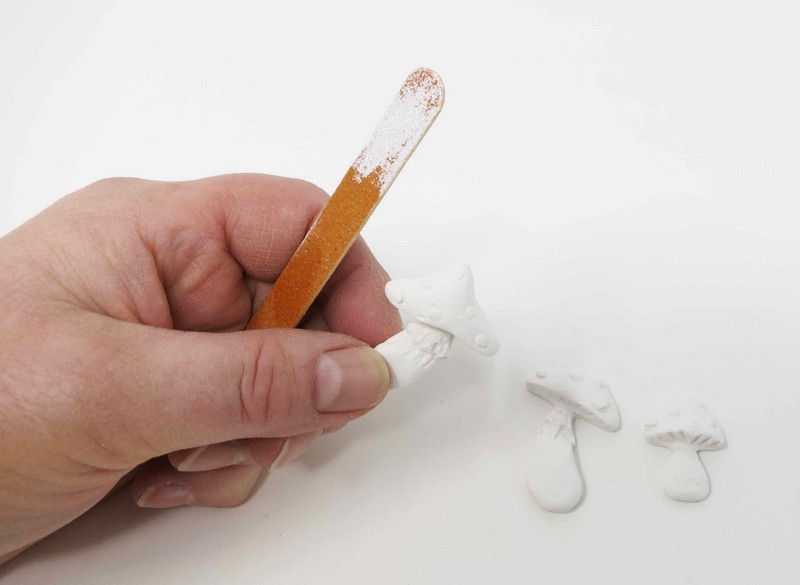 Step 6
Paint
Paint the castings with the acrylic paint.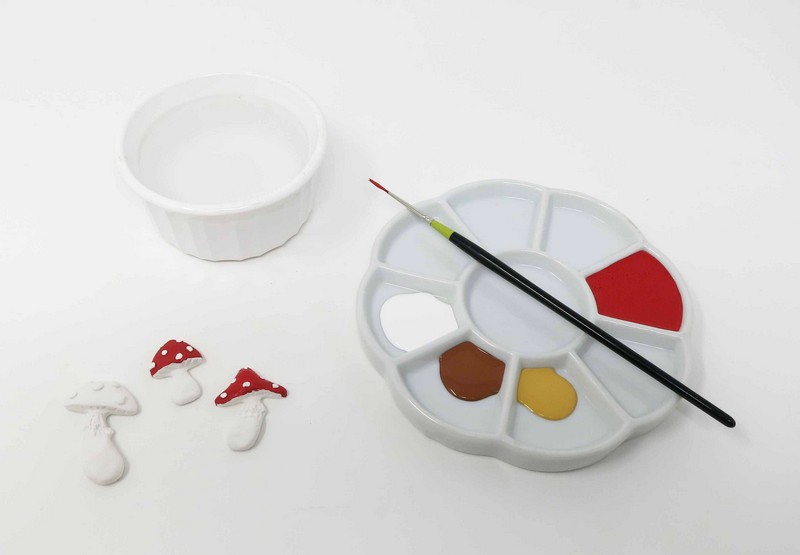 *Mushroom Varieties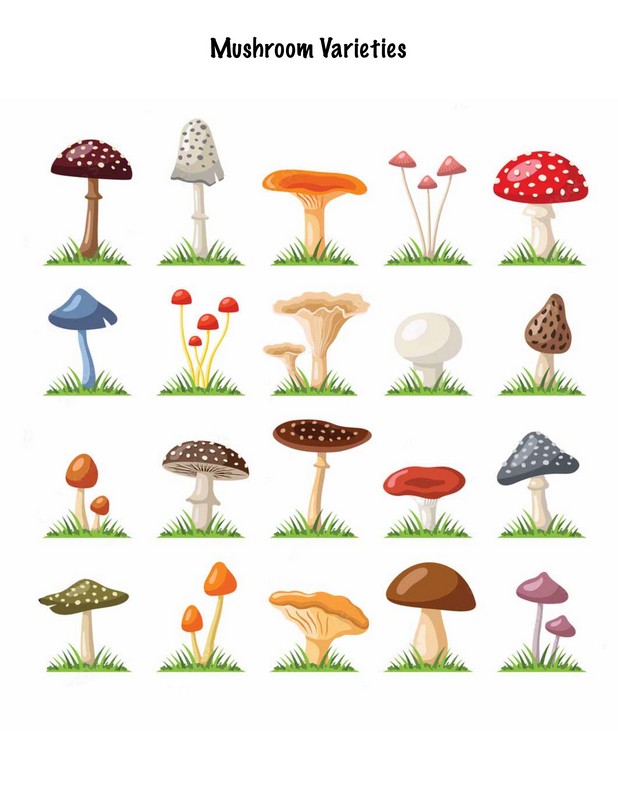 Step 7
Mount
Glue casting into the center of the wood slice using adhesive. Pull the twine through the predrilled hole and knot the end to create a loop. Glue on the small bow. Apply felt grass under the casting.