Activa Products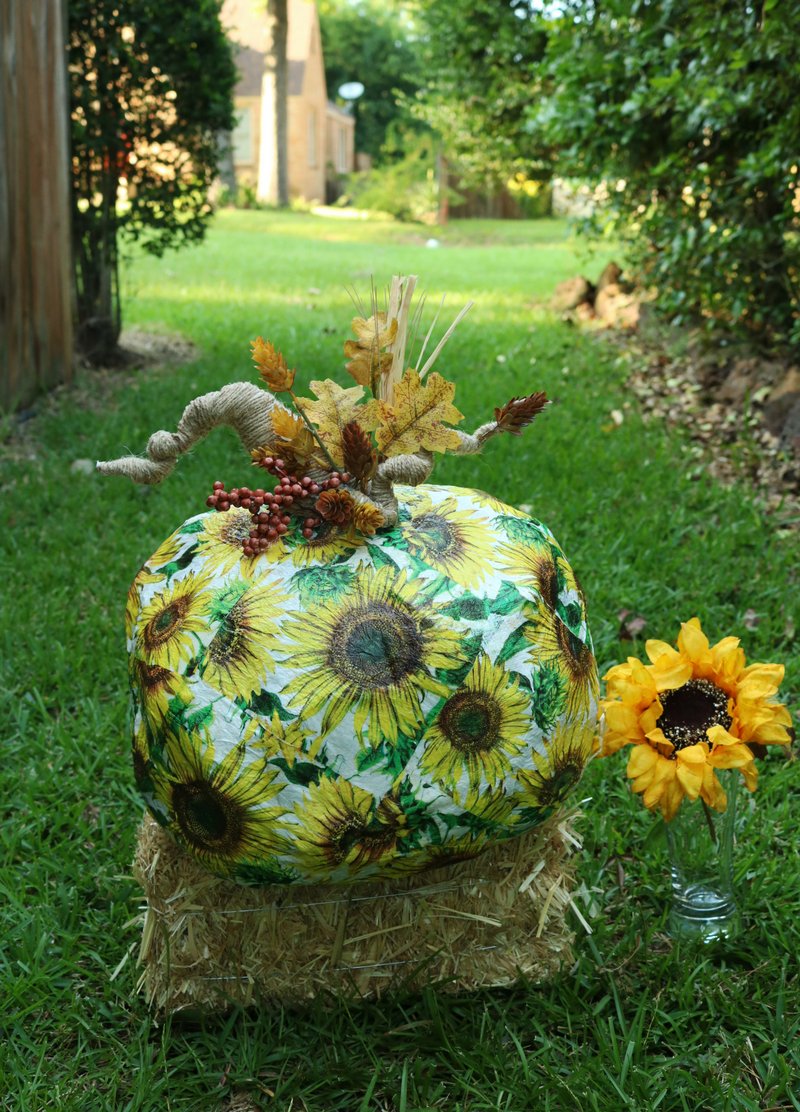 Summary:
It's the pumpkin season! Create your very own unique pumpkin using two of our favorites, CelluClay and Rigid Wrap.
SAFETY TIPS:
CelluClay can be mixed in any plastic container, we recommend always doing it in a ventilated room, or for easier preparation, use a Ziploc plastic bag.
Materials Needed: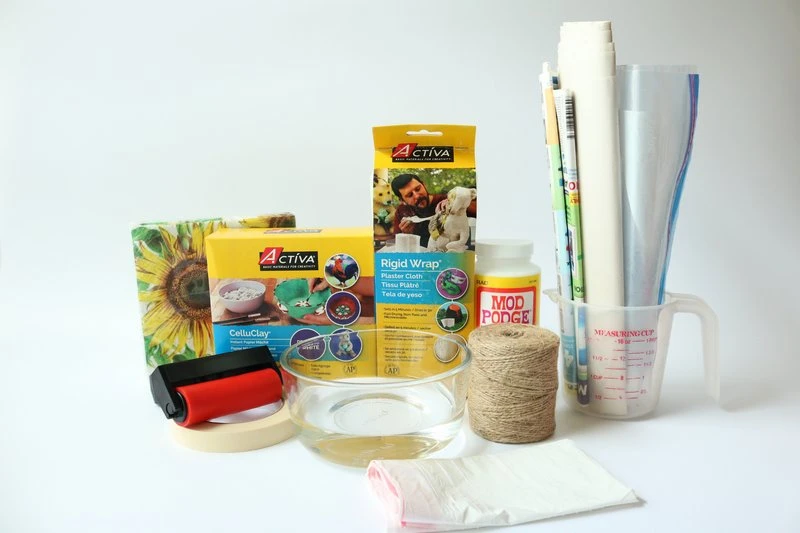 Paper napkins (any print you prefer)
Tall kitchen plastic bag
Recycled newspaper
Glass bowl with water
Mod Podge matte finish
Mod Podge decoupage tools
Jute cord
Brush
Large ziploc bag
Measuring cup
Spatula
Step 1:
Start by filling the large plastic bag with newspaper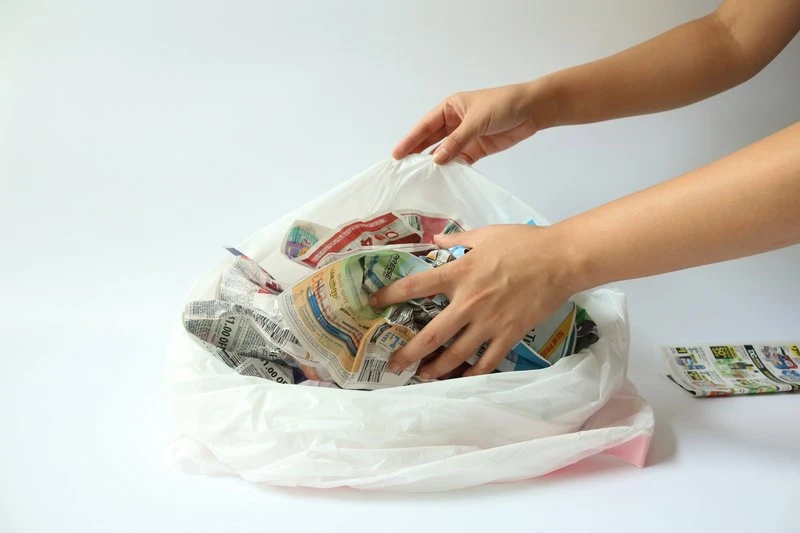 Step 2:
Use masking tape for closing the top and creating the stem and the shape of the pumpkin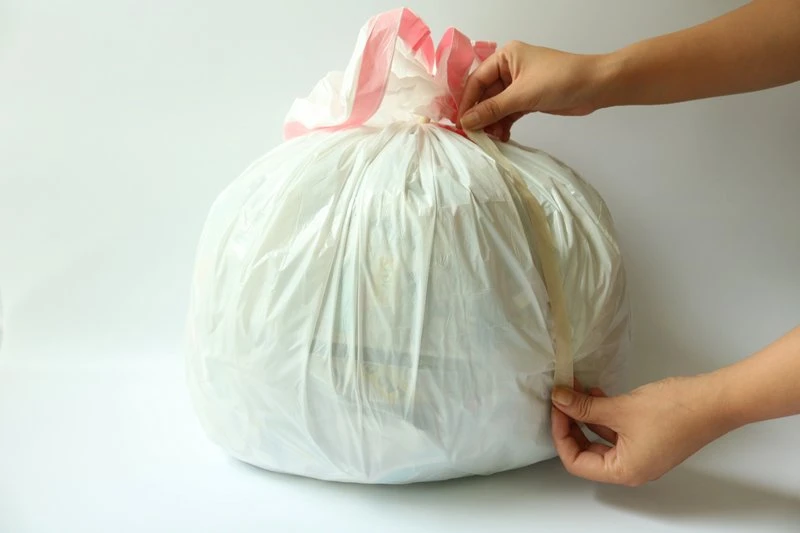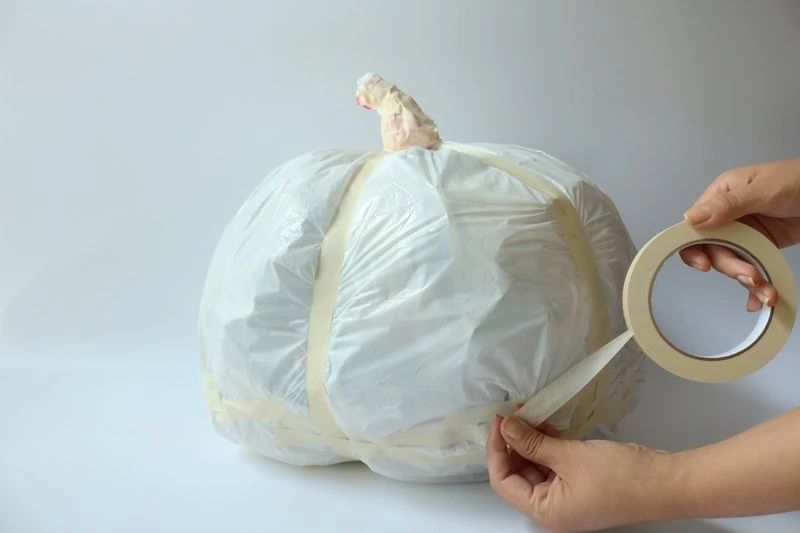 Step 3:
Cut Rigid Wrap plaster cloth into 15 inch strips or less, dip a strip into a bowl of water, run your fingers over the plaster cloth to remove excess water, smooth the plaster cloth carefully over the structure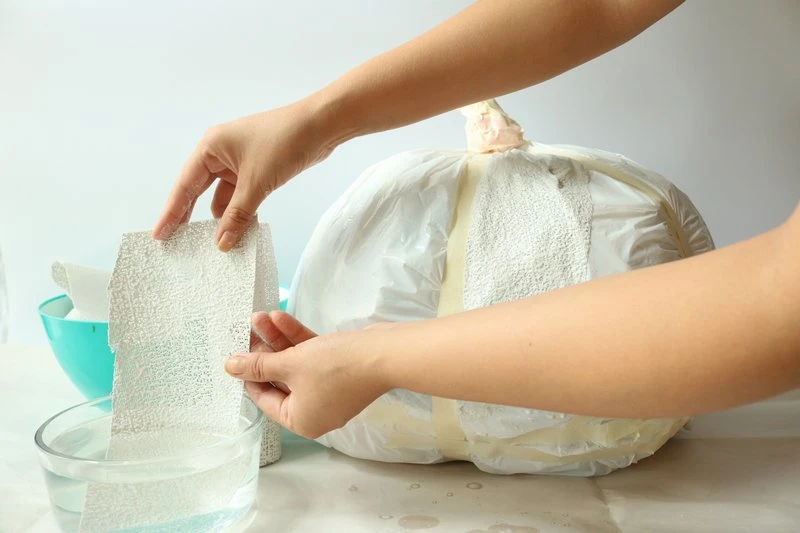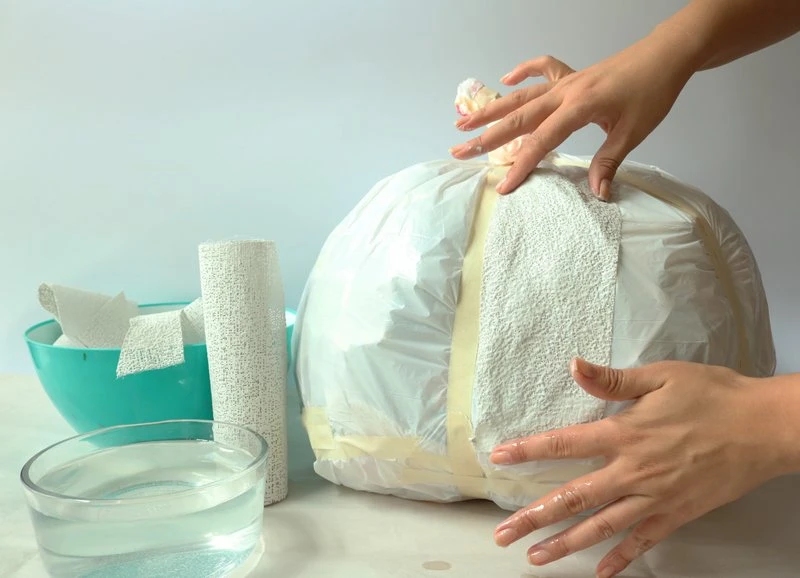 Step 4:
Add 2 layers of plaster cloth, let it set for 30 minutes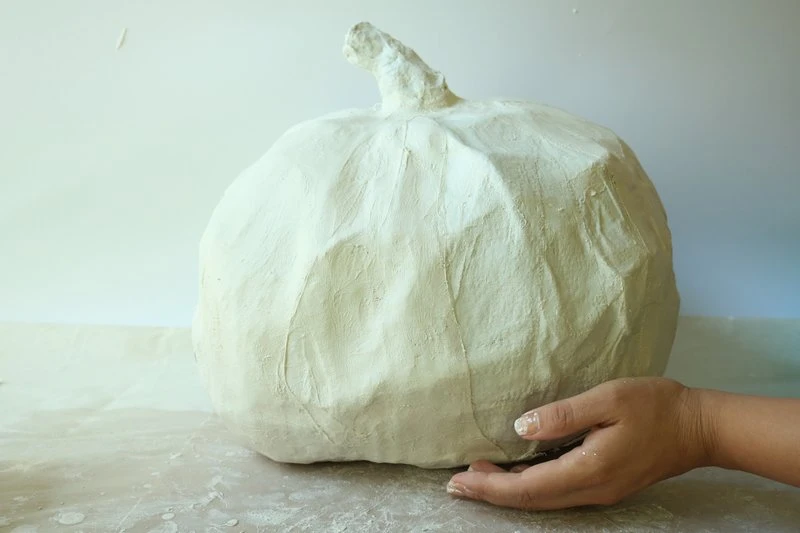 Step 5:
Mix 4 cups of CelluClay Paper Mache per 2 cups of warm water in a Ziploc bag, use the spatula to spread the paper mache on top of the plaster cloth, this will create a more solid structure. Let it set overnight.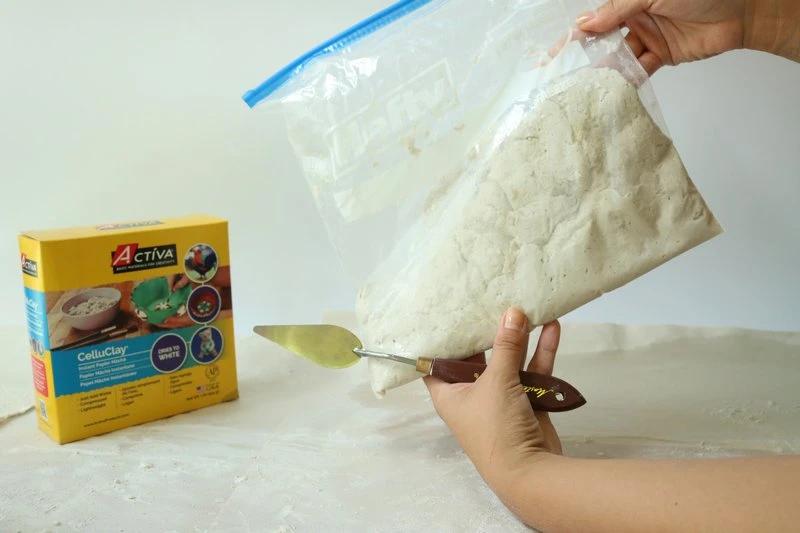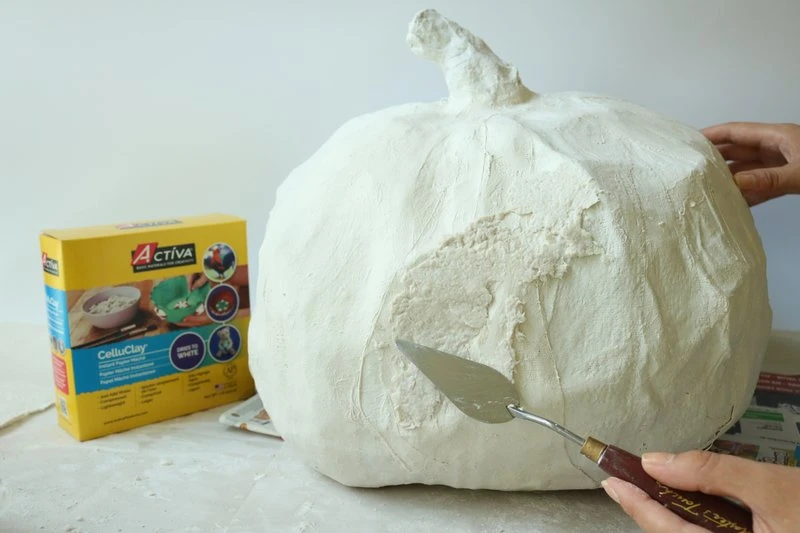 Step 6:
You can make extra details for the pumpkin like this vine
Step 7:
Use Mod Podge and a paint brush for glueing jute cord over the stem and the vine.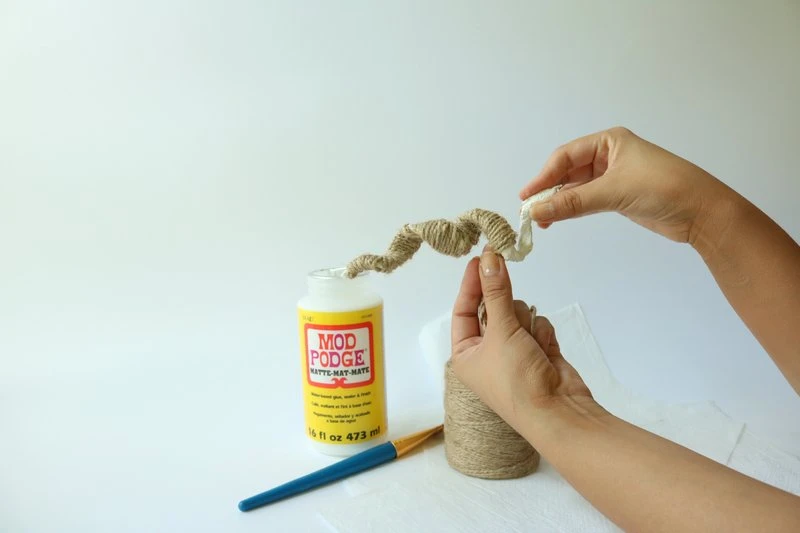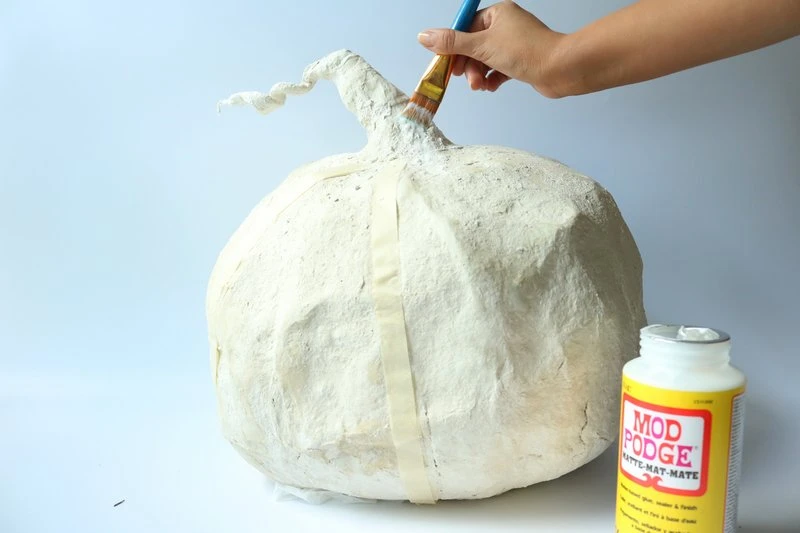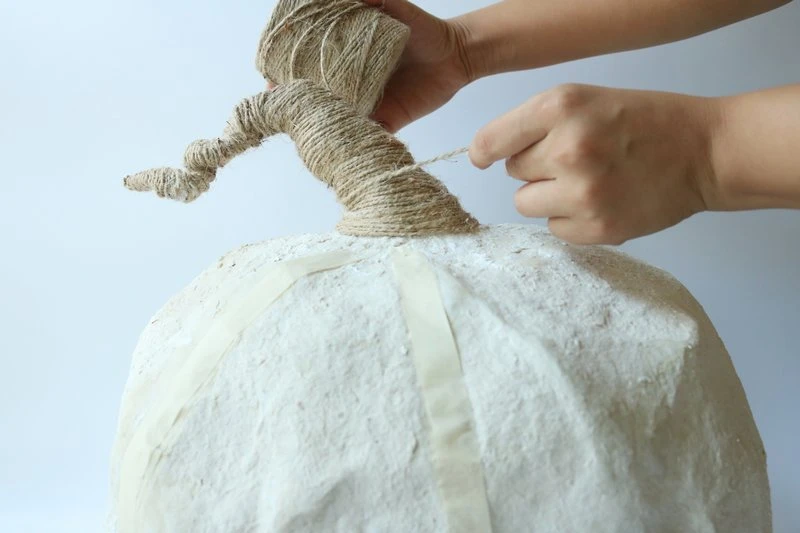 Step 8:
Time to start the decoupage process, cut the napkins in squares, if they come with an extra layer of paper, remove it carefully.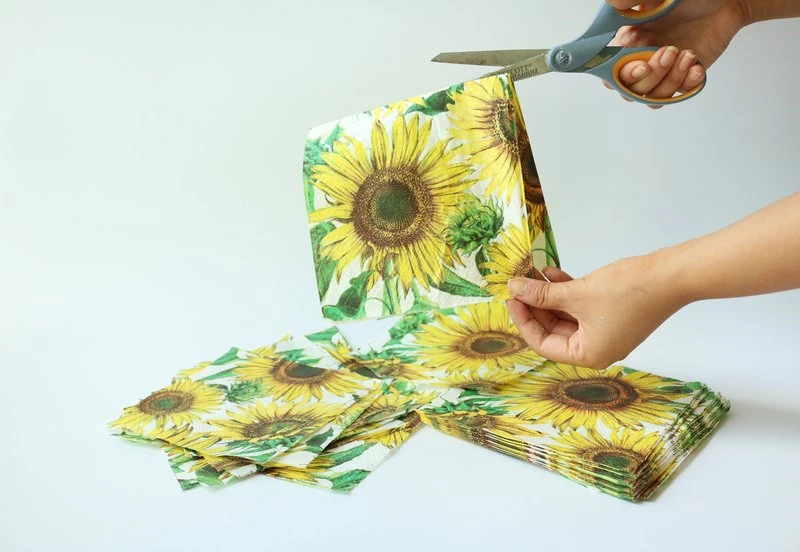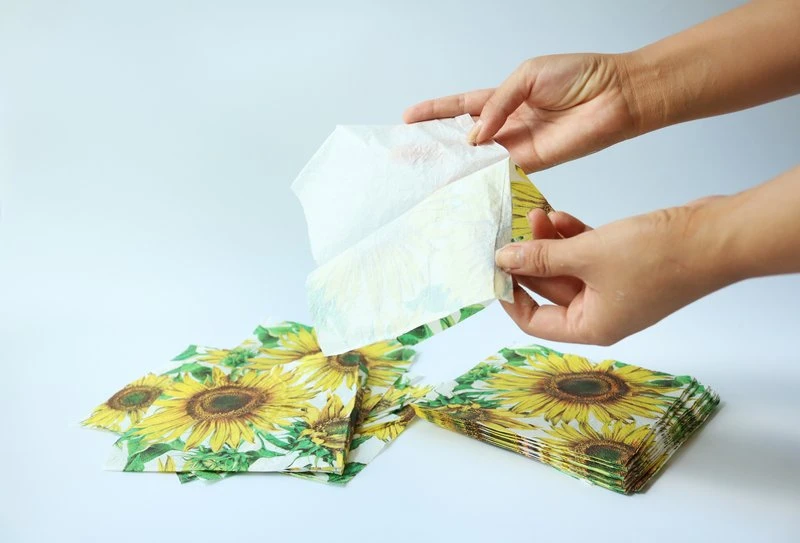 Step 9:
Apply a medium coat of Mod Podge to the surface, too little Mod Podge and you will get wrinkles - you can always wipe away excess Mod Podge, place one napkin on top of the Mod Podge: let it dry for 15 minutes, when ready, use a paint brush or sponge to add another coat of Mod Podge on top. Repeat until you cover the pumpkin fully.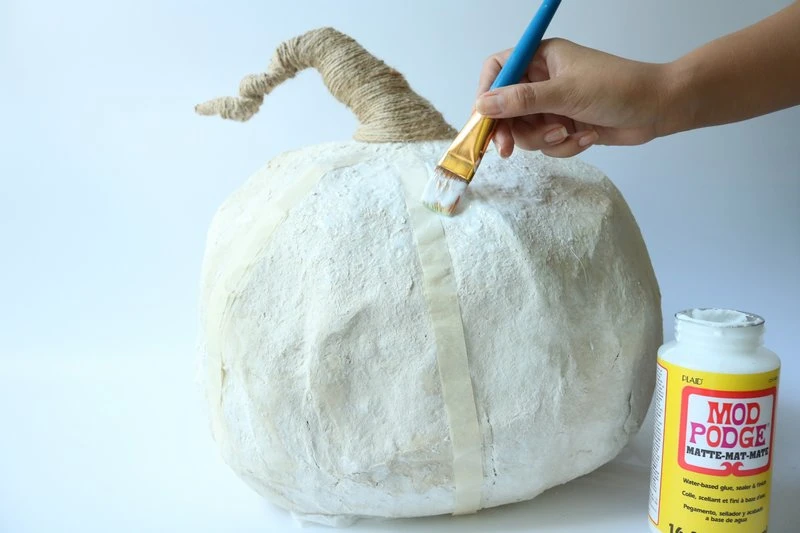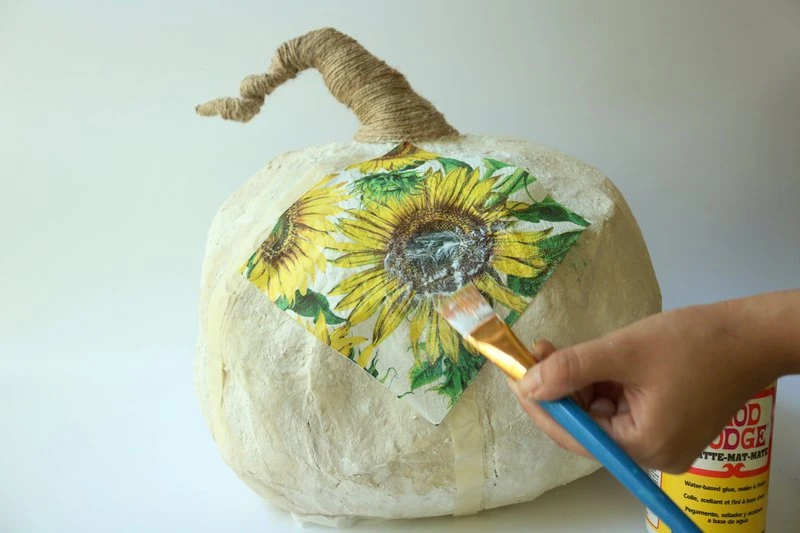 Step 10:
When the decoupage process it's finished, let it set overnight. Your pumpkin is ready!