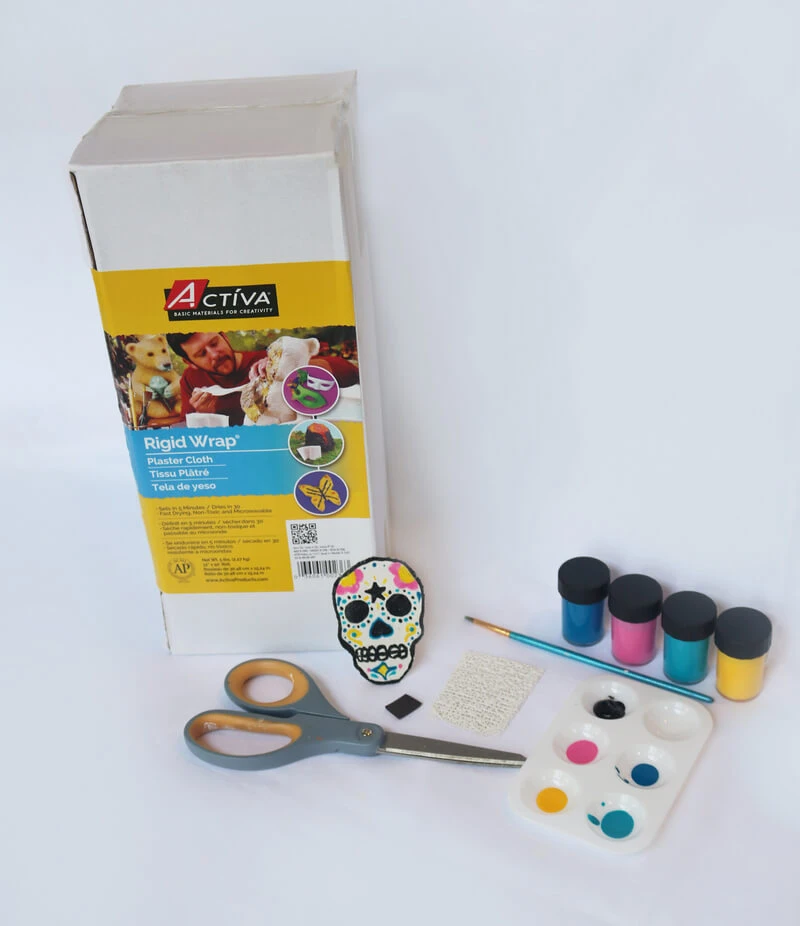 Project Time: 45 minutes
Materials needed:
Cardstock Mixed Media Paper
Scissors
Tempera paint in colors: black, bright yellow, hot pink, turquoise blue and navy blue
Thin Brushes
Adhesive magnets
Cup of water
Paper towel napkins
Step 1:
Draw a skull silhouette on the paper and cut it out.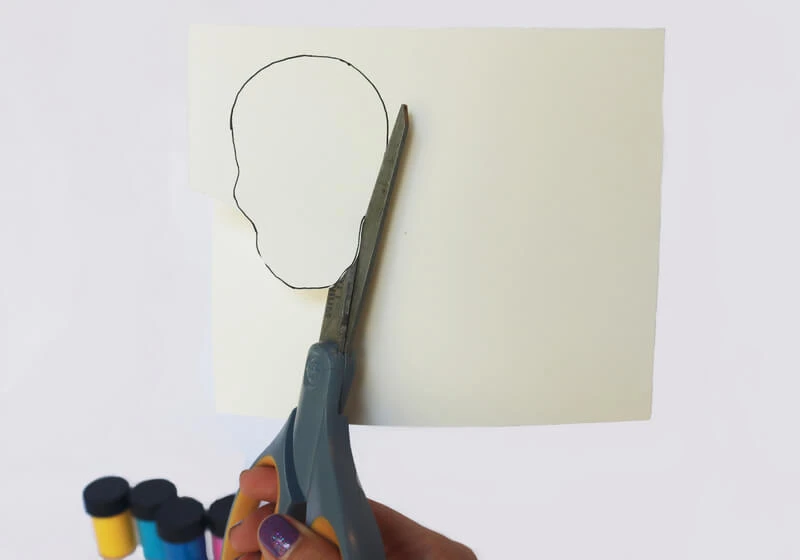 Step 2:
Paste the adhesive magnet on the back of it.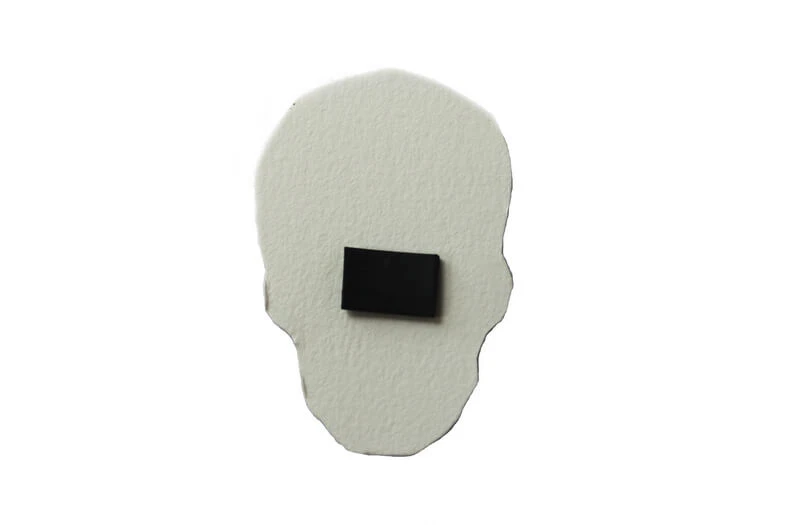 Step 3:
Cut small squares and rectangles of Rigid Wrap™ Plaster Cloth.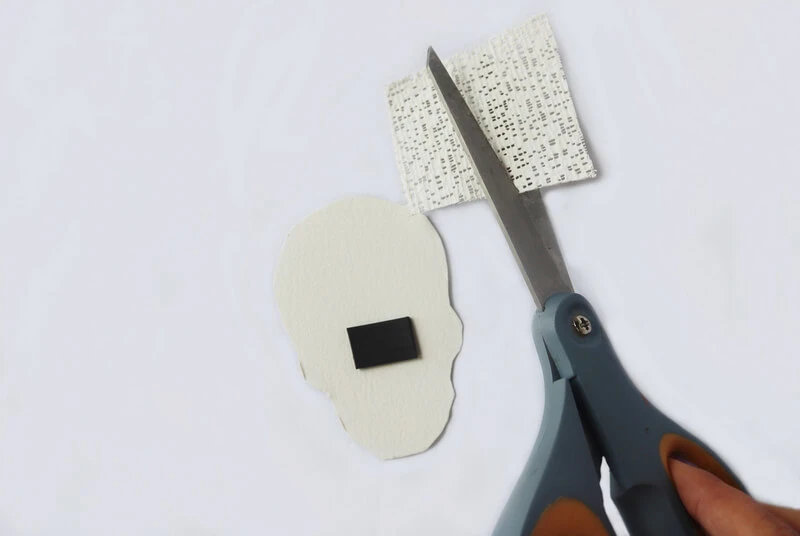 Step 4:
Dip the Rigid Wrap™ Plaster Cloth in the cup of water, squeeze the excess water and start placing it on the sugar skull magnet.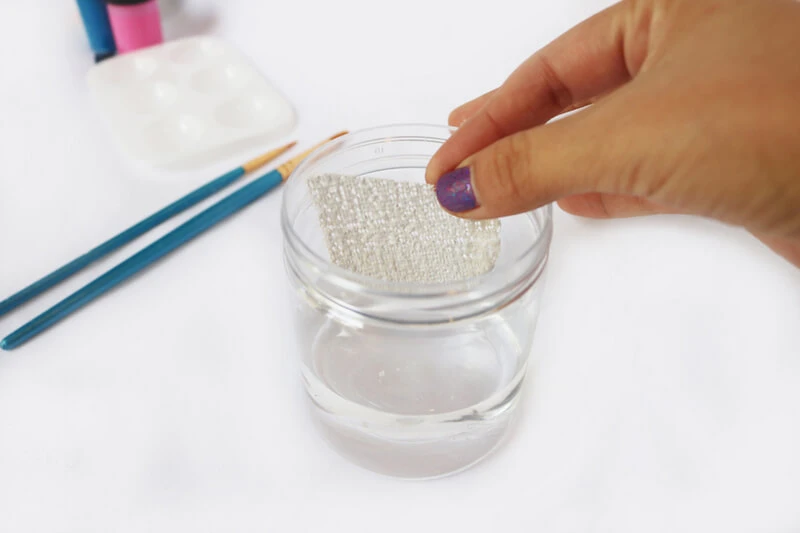 Step 5:
Place one layer of Rigid Wrap™ Plaster Cloth, cover every part on the front and most of the back. Then, smooth the pores of the Rigid Wrap with your finger.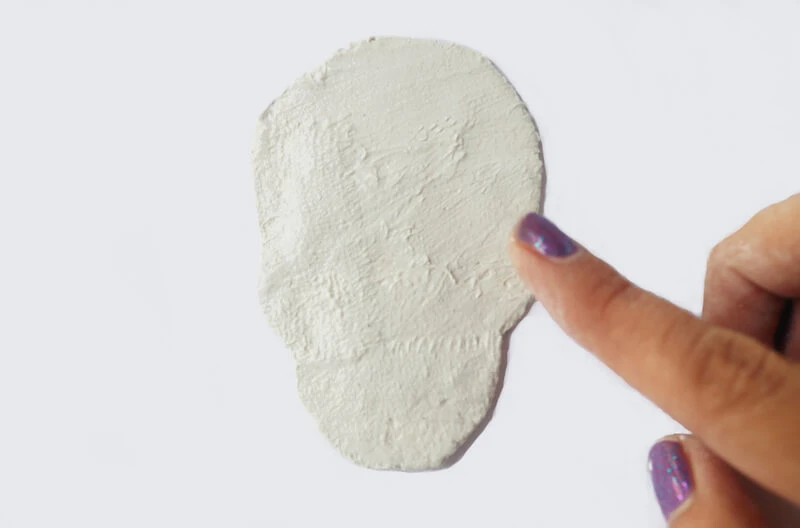 Step 6:
Let the Rigid Wrap™ Plaster Cloth set for 5 minutes.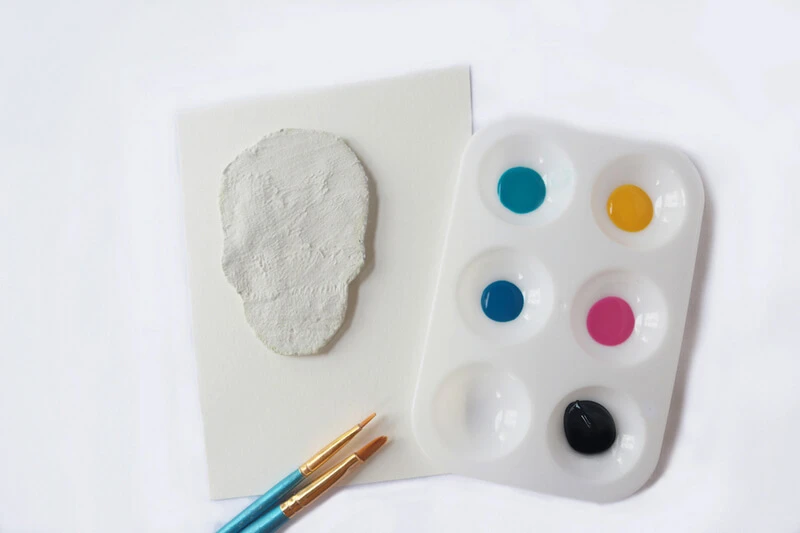 Step 7:
Start painting with the color black the outline, the eyes, the nose and the teeth.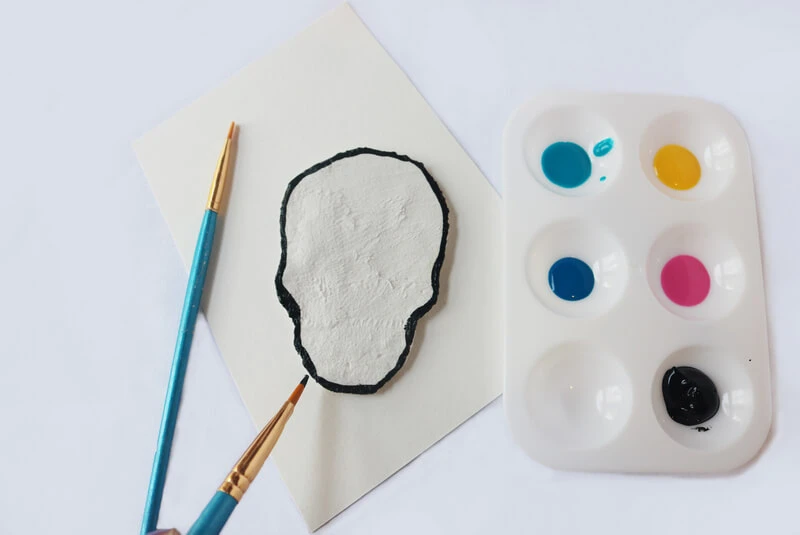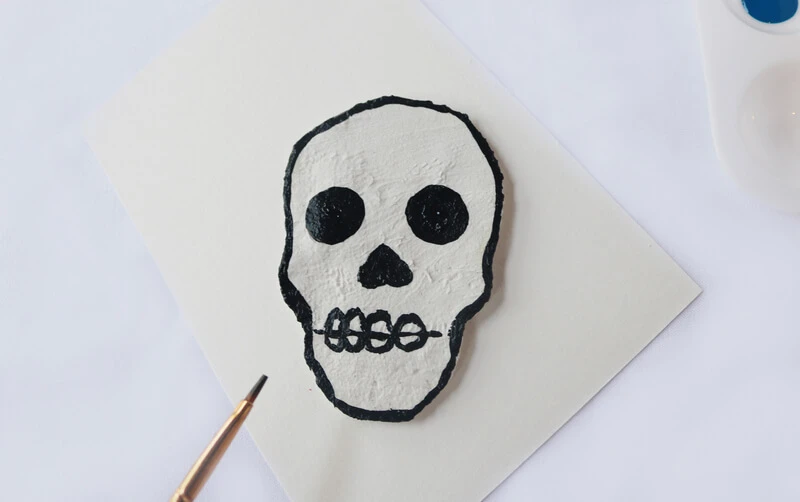 Step 8:
Continue your design with the other colors and turn your sugar skull into a unique piece.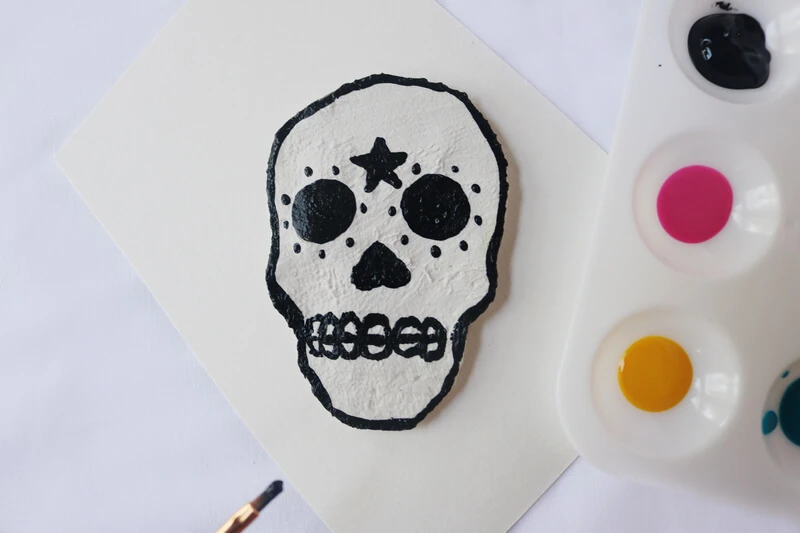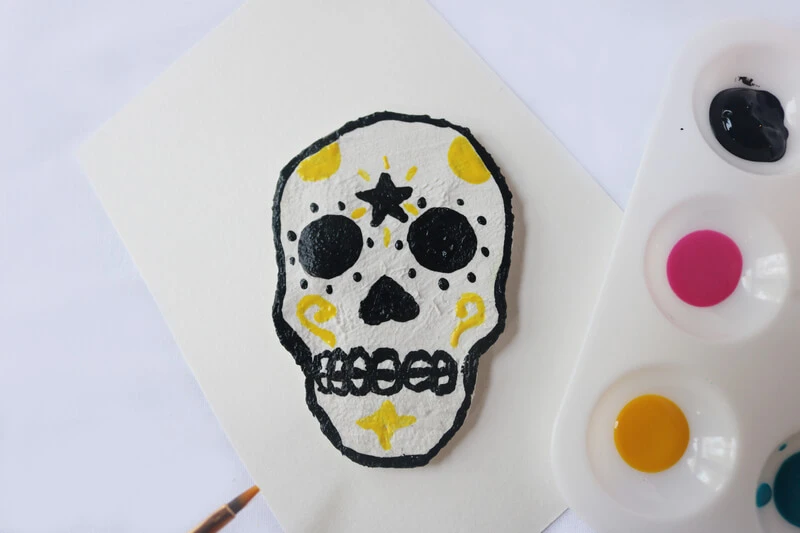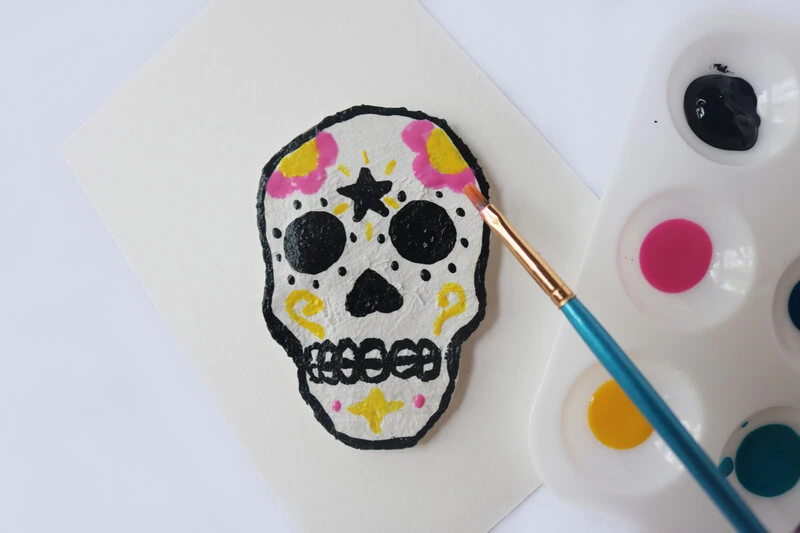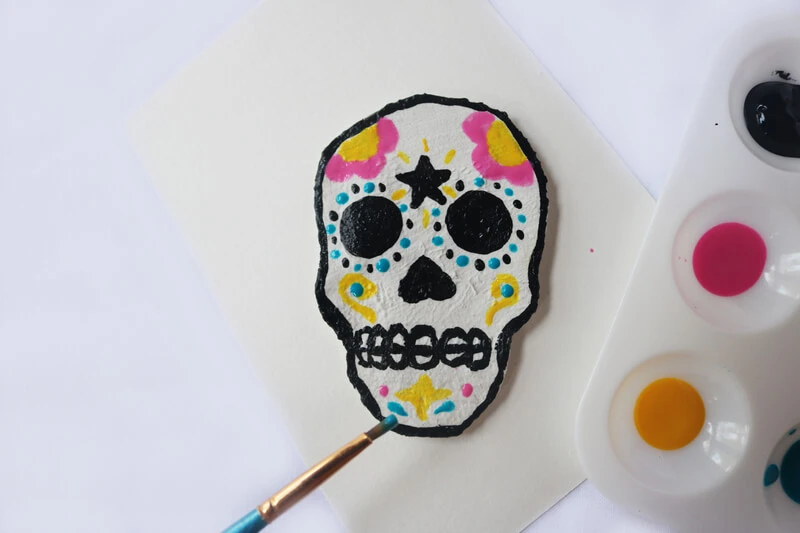 Step 9:
Let it set for 15 minutes - Your magnet is ready!