Artist and graphic designer, David Everett, used CelluClay and LaDoll clay to create this fabulous sculpture of "Ezra," a Halloween figure!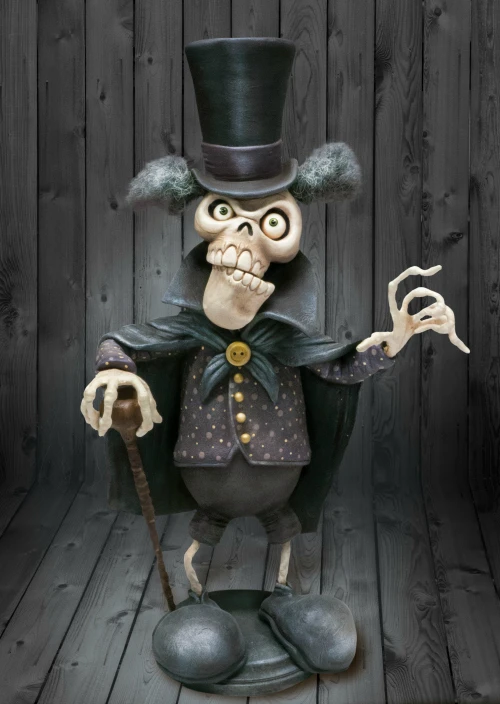 David tells us, "I've been sculpting with CelluClay and LaDoll clay for about 7 years. I particularly enjoy creating seasonal art. This particular piece best (titled "Ezra") represents my work and my love for Halloween! He stands approx. 13" tall."
David also tells us that he used both CelluClay and LaDoll clay to create Ezra. Specifically, "The body and shoes are sculpted from CelluClay - I have found that this product is ideal for creating the basic shapes for my characters. His head and clothing details are sculpted using LaDoll - this product gives me the ability to sculpt finer details in my work."
Ezra was built over a wire armature and stands on a wood base.
To see more of David Everett's work and to purchase, visit his website. You can also find him on Instagram and Facebook.