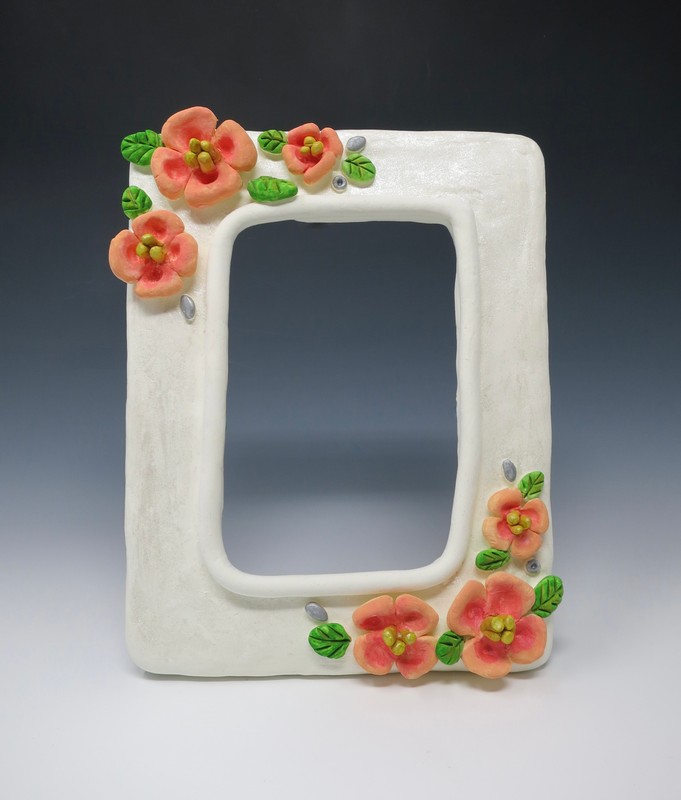 Materials Needed:
Craft wooden frame
Water bowl
Sponge
Shell impression tool
Assorted designs plastic paint scrapers
Paint brush
Water color paints
Step 1:
Base
Cover the craft wooden frame with a thin layer of clay.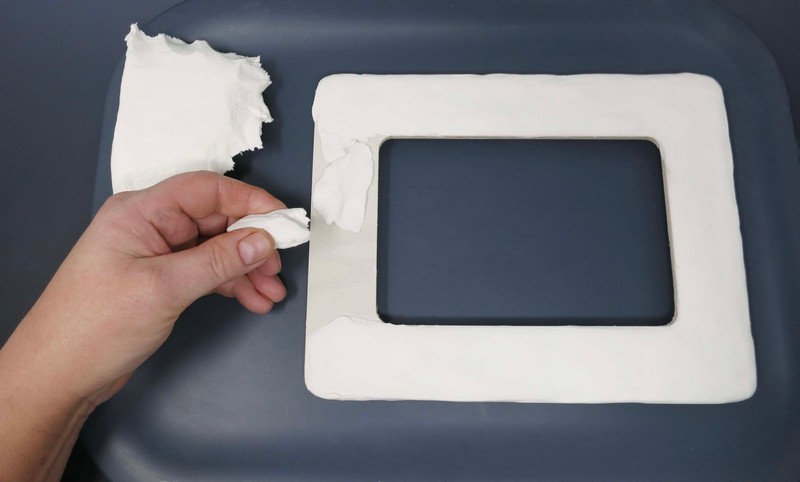 Smooth the clay with a damp sponge.
Step 2:
Border
Roll a long snake of clay and attach it to the inside opening of the frame using a little bit of water.
The border can be left as is or can be altered by impressing objects into the clay.
*Example: Paint Scrappers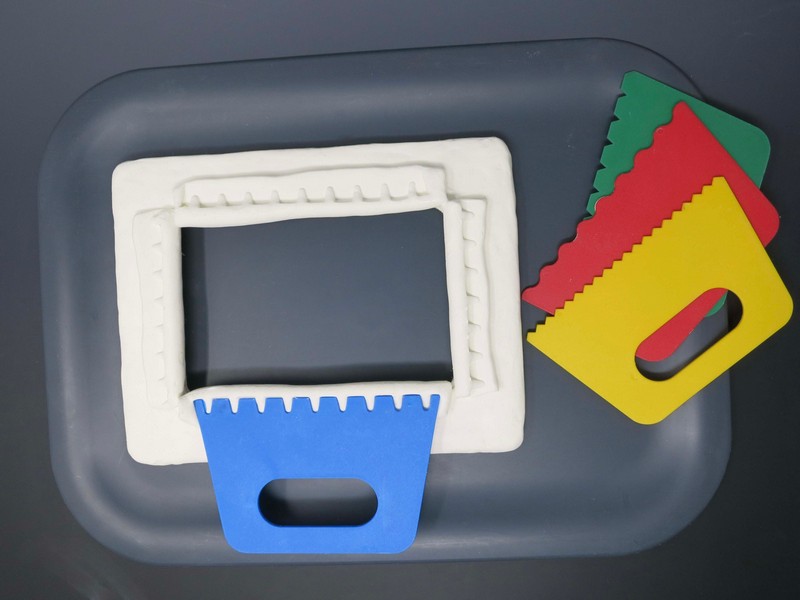 Step 3:
Embellishments
Form coils, shapes, and flowers to decorate the frame.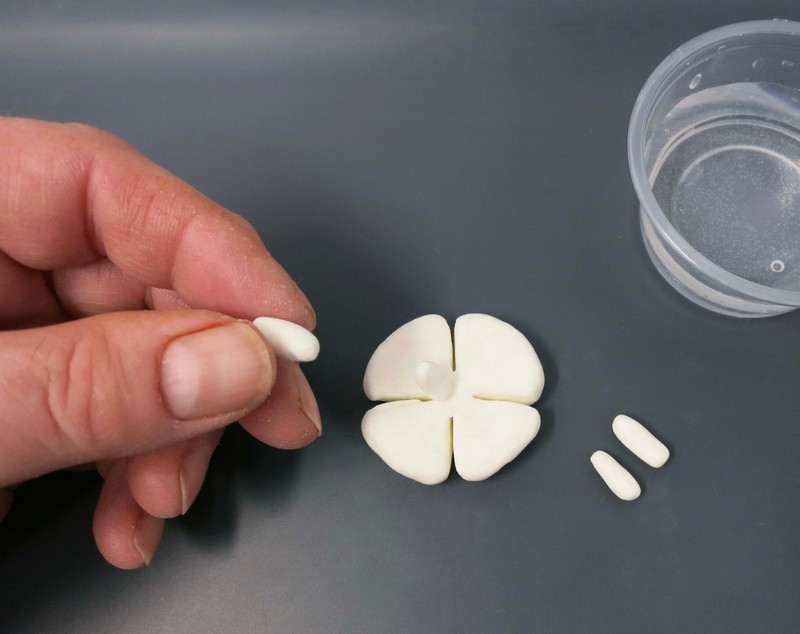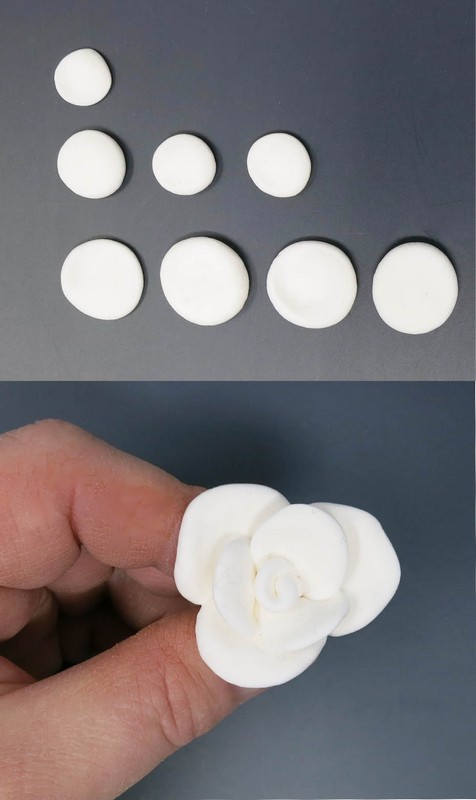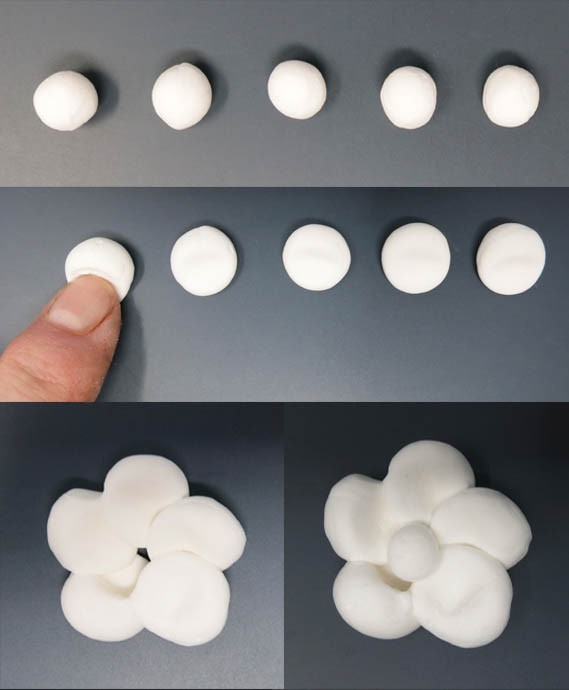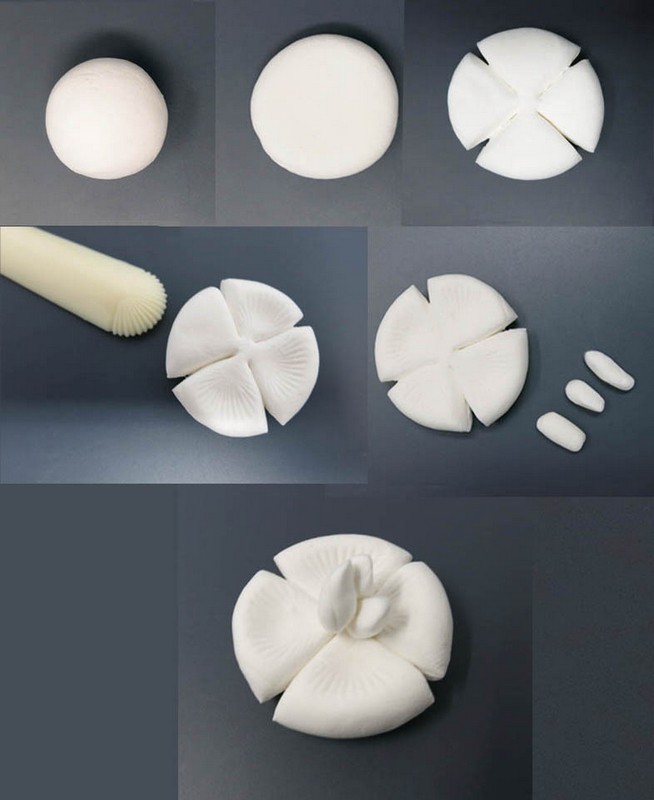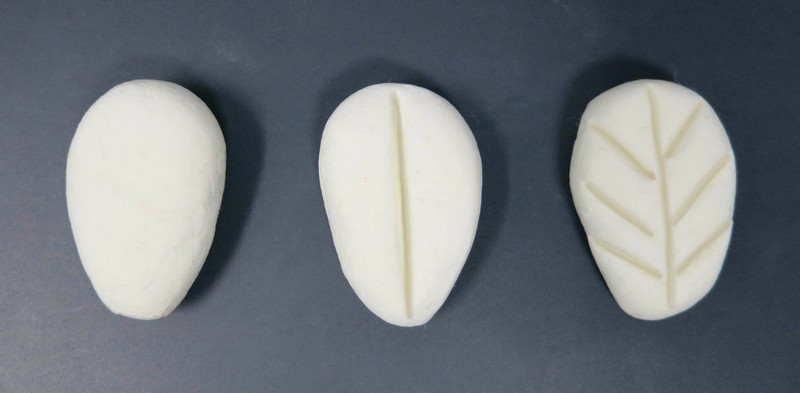 Step 4:
Layout
Decide on how to arrange the decorations.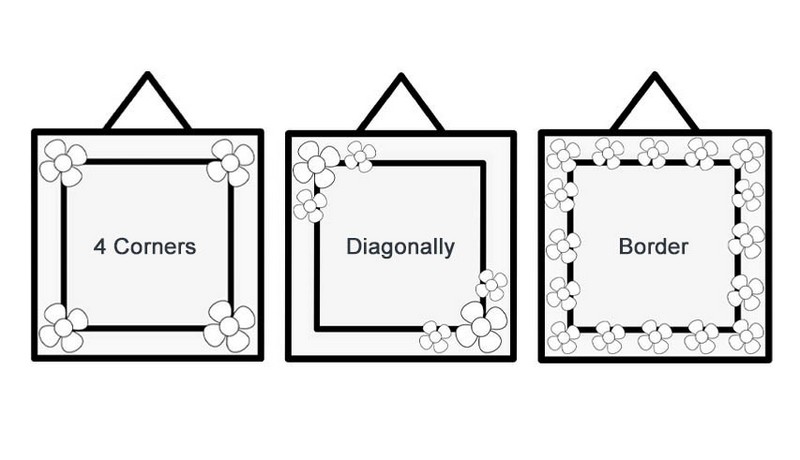 Step 5:
Placement
Orientate the frame to display either vertically or horizontally. Align the frame stand that is located on the back in the right direction for display before attaching embellishments.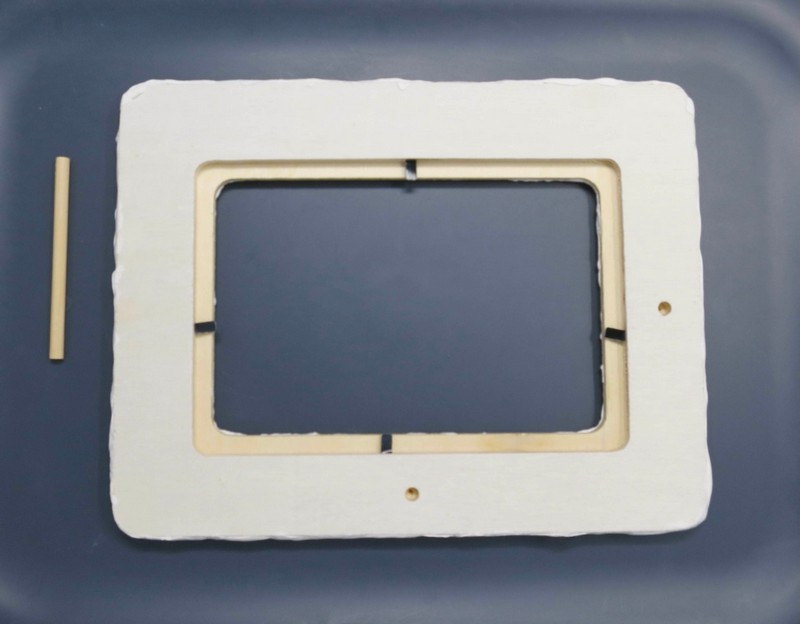 Attach the additional clay pieces to the frame using a little bit of water.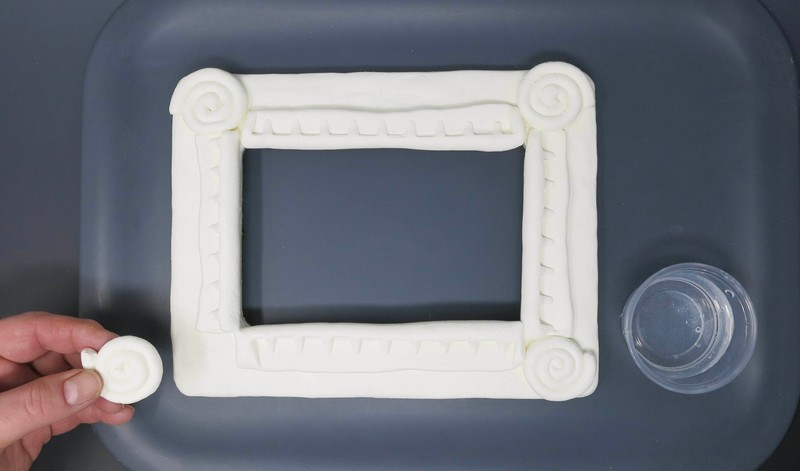 Step 6:
Dry
Allow the clay to dry for 24 hours.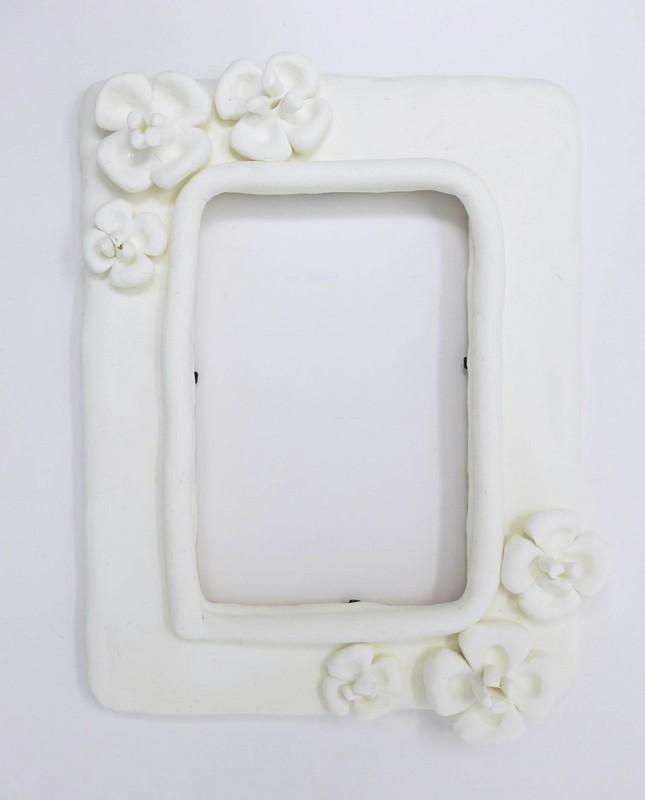 Step 7:
Paint
Paint the clay frame with water color paints.
Step 8:
Display
The frame can be displayed on a table top.
A photograph, artwork or written words may be displayed within the frame.