Rainbows are guaranteed to put a smile on anyone's face, and we're willing to bet that this Happy Rainbow Air Dry Clay Craft will do the same! This adorable air dry clay craft for kids is perfect for St. Patrick's Day celebrations, or for any day where a simple and cute rainbow project is needed!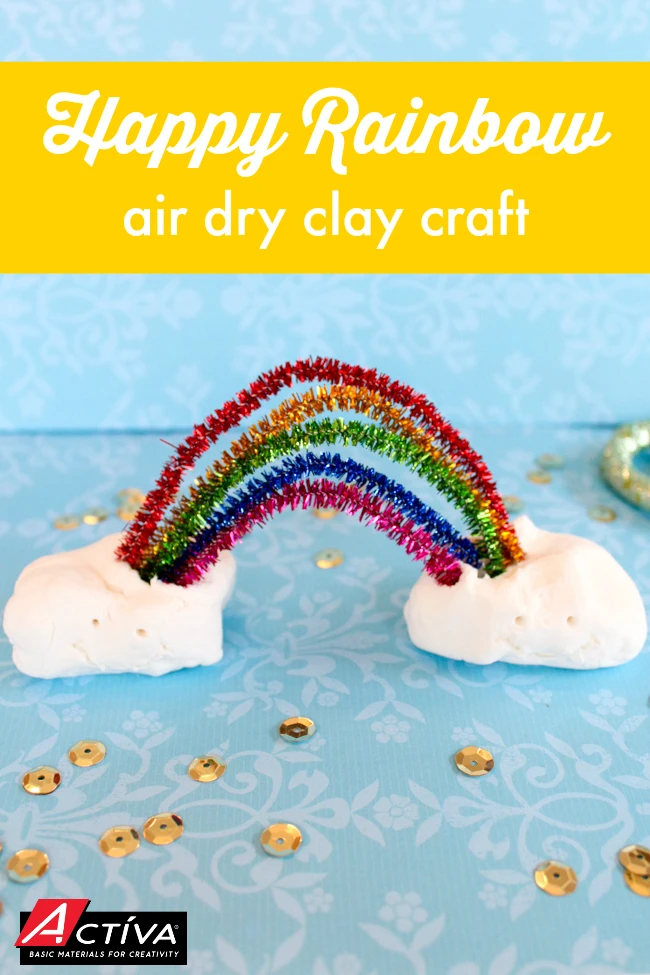 Supplies Needed to Make a Happy Rainbow Air Dry Clay Craft
One of the best things about this Happy Rainbow Craft is that it only requires a few supplies.
Air Dry Clay: In the video, we used a small package of Hearty Clay ultra lightweight air dry clay. You can purchase Hearty Clay in our online shop in the small size or a larger size. (If you're working with a large group of children, you might prefer to use our Activ-Clay air dry clay, which is less expensive and dries to white. Activ-Clay air dry clay takes longer to dry than Hearty Clay.)
Activ-Tools: Clay Tools Set: this set of four air dry clay tools is coming to our online store soon!
Pipe cleaners
Scissors
How to Make a Happy Rainbow Air Dry Clay Craft
Kids of all ages will be able to make this rainbow air dry clay project - it is THAT easy! Watch this video to learn how to do it.
So cute and so easy - the perfect rainbow craft project to brighten anyone's day!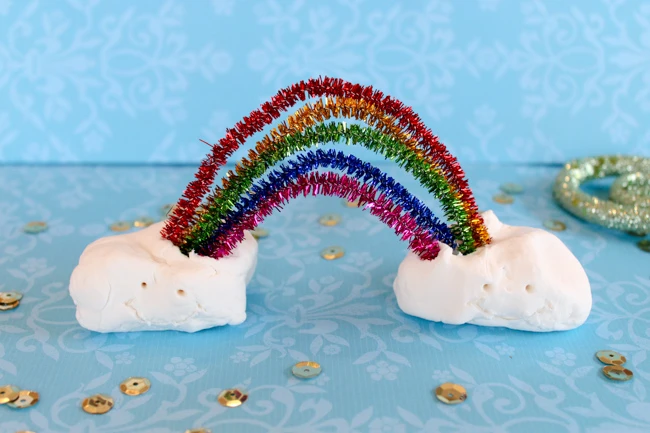 To see more great air dry clay project ideas, please visit our air dry clay project gallery here!