The fairy garden trend is going strong, and it's easy to make your own for indoor use! We love the whimsy and fun that an indoor fairy garden brings to any space.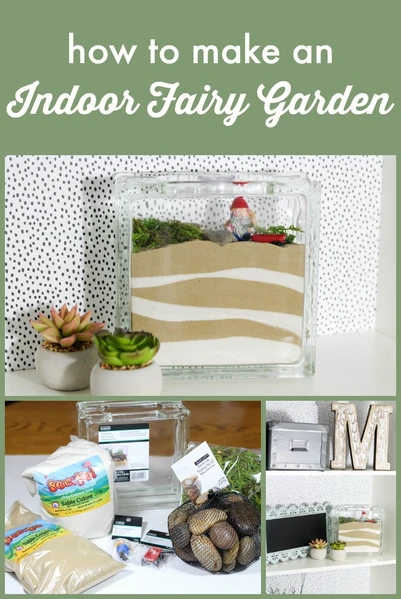 Supplies Needed for an Indoor Fairy Garden
Glass block
River rock
Floral moss
Fairy garden figurines (we used a gnome and a wagon)
How to Make an Indoor Fairy Garden
Step One:
Layer the White Scenic Sand and Light Brown Scenic Sand by pouring them into the glass block. (Note: you could use any color sand for this part of the project! We recommend using a light color and dark color for better contrast.)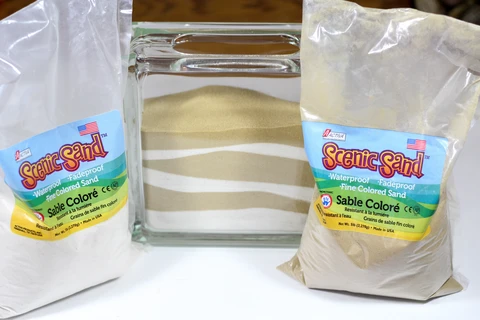 Step Two:
Add the river rocks, floral moss, and fairy garden figurines into the glass block.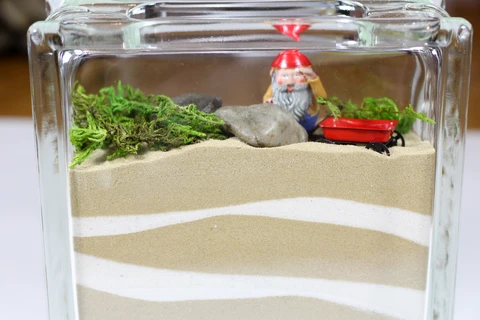 Put the lid onto the glass block and display your indoor fairy garden for all to see!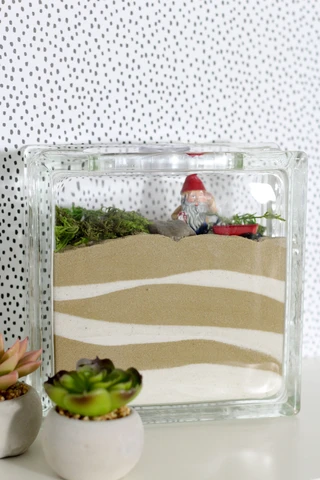 The fairies will surely be visiting your new fairy garden in no time.