Halloween will be here before you know it! With the weather turning cooler, it's the perfect time of year to get crafty. Gather some friends to make this fun Halloween craft project with Scenic Sand colored sand and Rigid Wrap plaster cloth. You'll have a blast making Mason Jar Mummies - DIY Halloween Candleholders!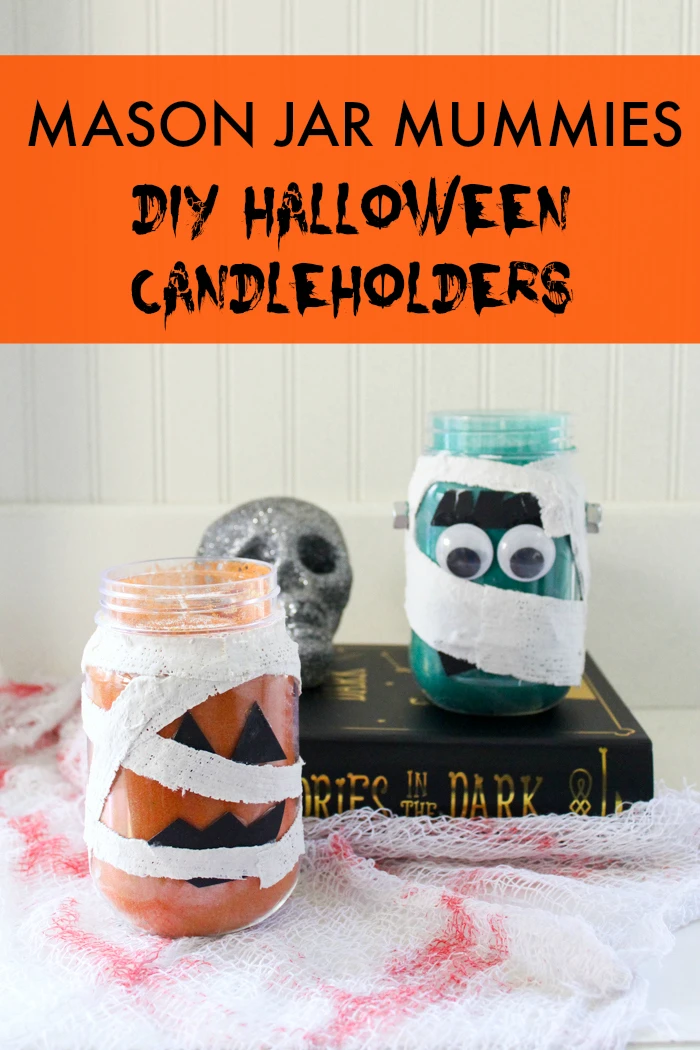 Supplies Needed for Mason Jar Mummies Candleholders
Scenic Sand colored sand (we used 2 bags of Orange and 2 bags of Vivid Green)
Rigid Wrap plaster cloth
Empty mason jars
Googly eyes
Black card stock
E6000 glue
Scissors
Bowl of water
Tealight or votive candles
Optional: nuts or other hardware to glue on the side of the Frankenstein mason jar
Optional: wet wipes to keep your hands clean
How to Make Mason Jar Mummies Candleholders
Begin by filling each mason jar with Scenic Sand colored sand in the colors of your choice. We used orange for the jack-o-lantern and vivid green for Frankenstein.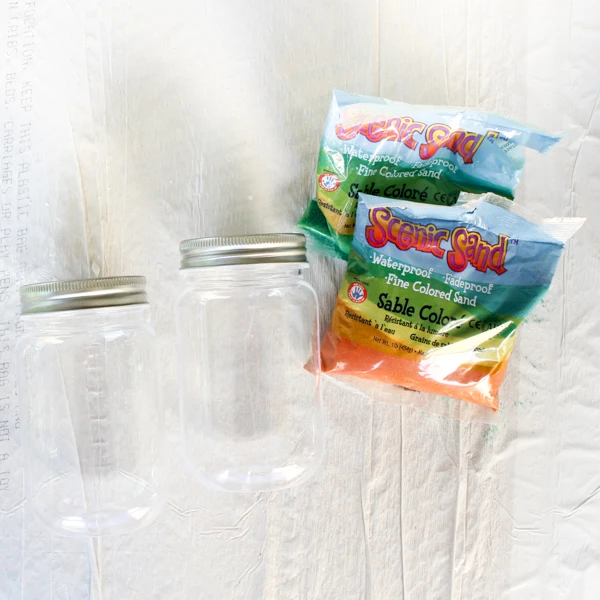 Next, glue googly eyes to the front of one mason jar, and cut black card stock to be the jack-o-lantern's face and Frankenstein's eyebrows and mouth. Glue the card stock pieces to the front of the mason jar, too.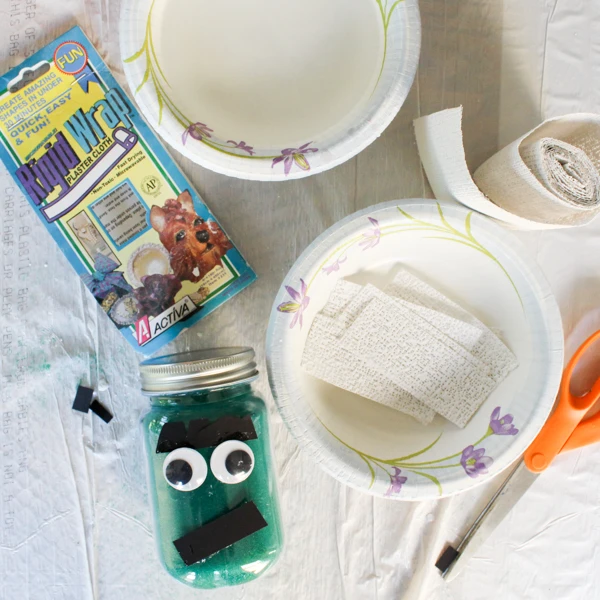 Allow the glue to dry. Cut Rigid Wrap plaster cloth into small strips and set aside. When ready, dip a strip into water and squeeze out the excess water. Apply it to the mason jar and continue with additional Rigid Wrap strips until the mason jar is sufficiently wrapped in Rigid Wrap - creating a mummy look.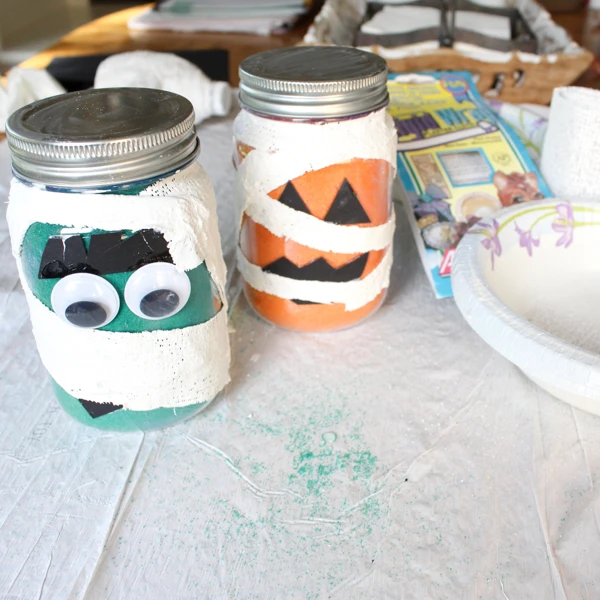 Once the Rigid Wrap has fully dried, glue hardware to the side of the Frankenstein jar, if desired. Then add a tealight or votive candle to the mason jars and enjoy your adorable Mason Jar Mummies Candleholders for Halloween!