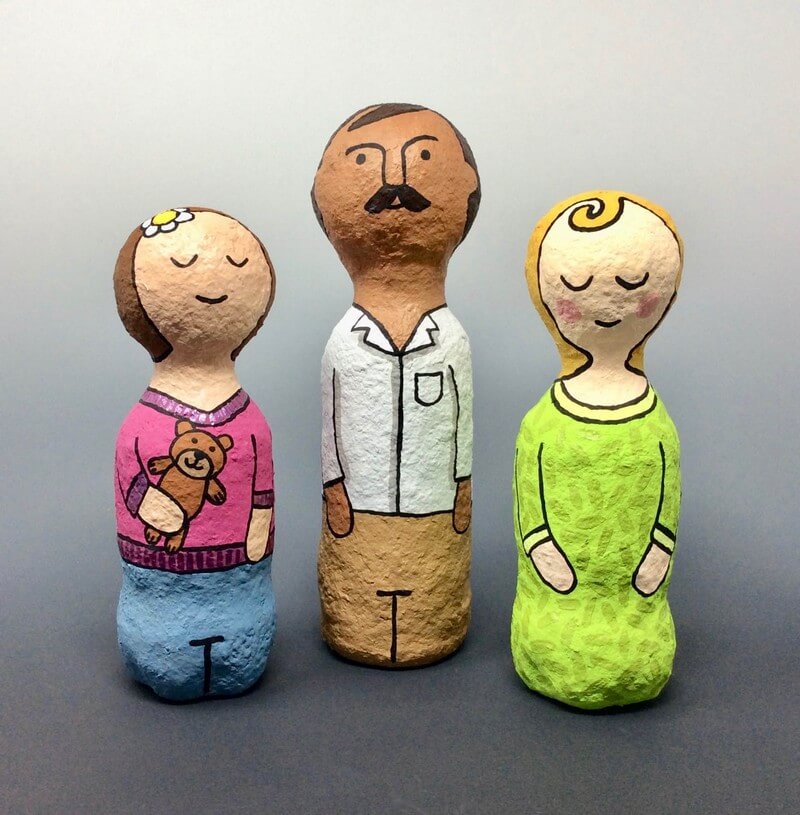 Materials Needed:
Zip Top Plastic Bag
Water
Styrofoam Ball
Recycled Plastic Bottle
Spreading Tool
Plastic Cup
Sandpaper
Pencil
Acrylic Paint
Paint Brush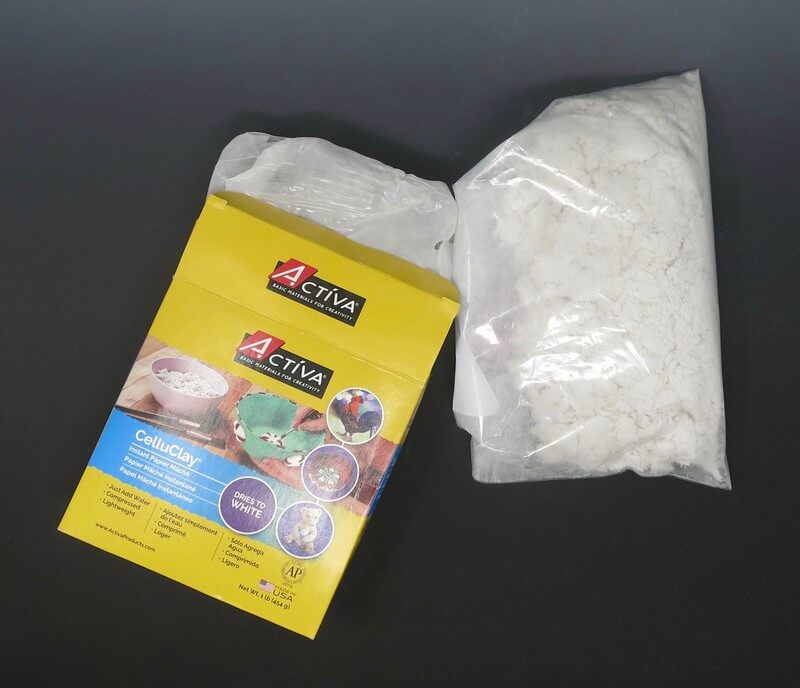 Step 1:
Place desired amount of CelluClay into a zip top plastic bag.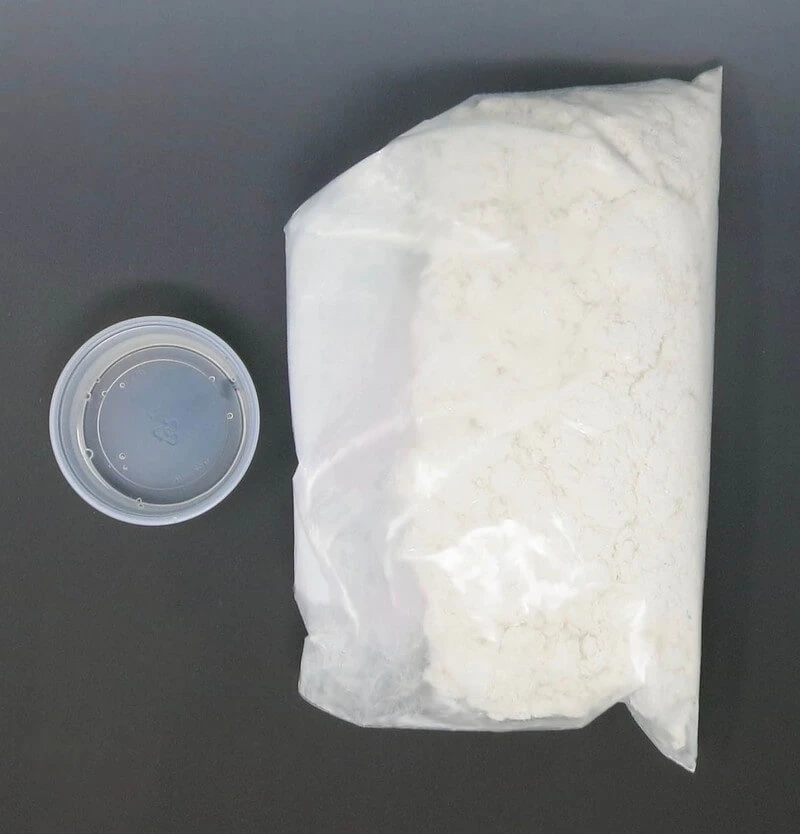 Step 2:
Add a small amount of warm water to the CelluClay in the bag. Add more water as needed.
Knead with fingers until the CelluClay reaches the consistency of clay or stiff dough.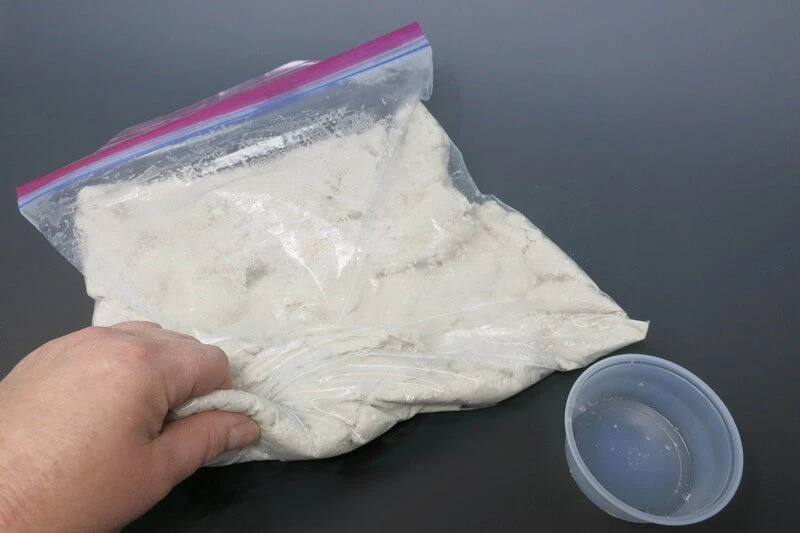 Add more dry CelluClay if mixture is too wet or soft; add more water if CelluClay is too dry or stiff.
Step 3:
Attach a styrofoam ball onto the top of a recycled plastic bottle to form an armature.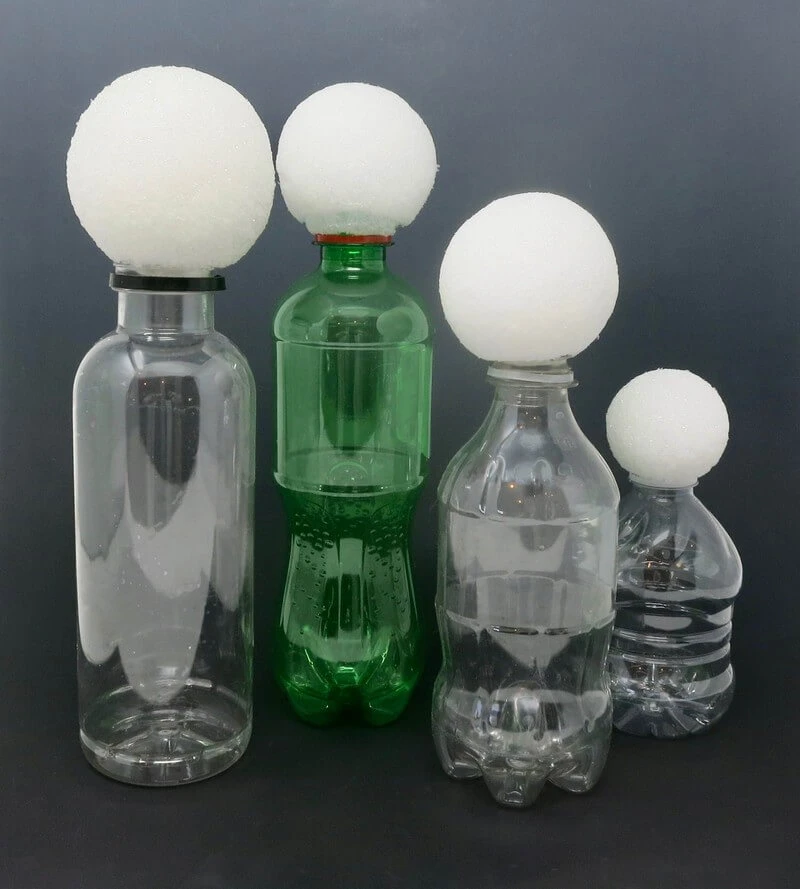 Step 4:
Apply the CelluClay to the bottle using fingertips.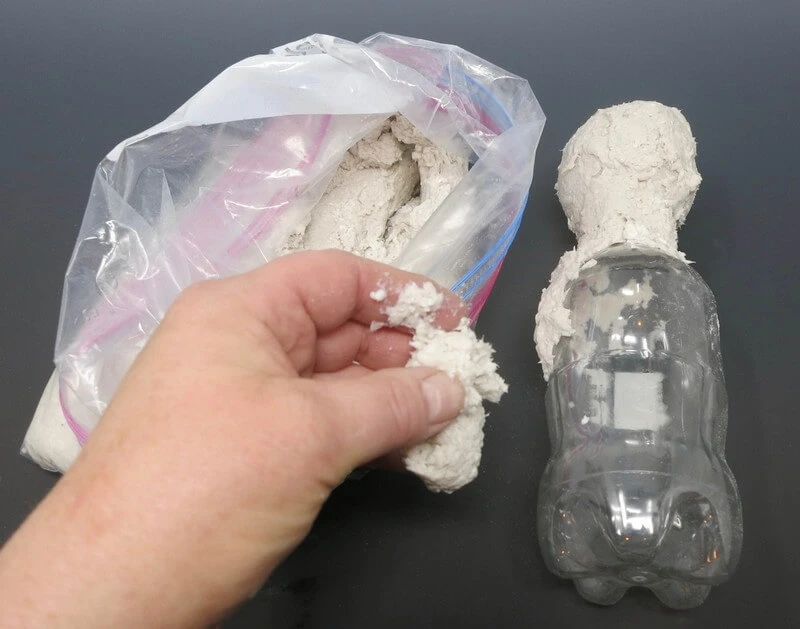 Use a flat ended tool to aide in spreading the CelluClay evenly on the bottle.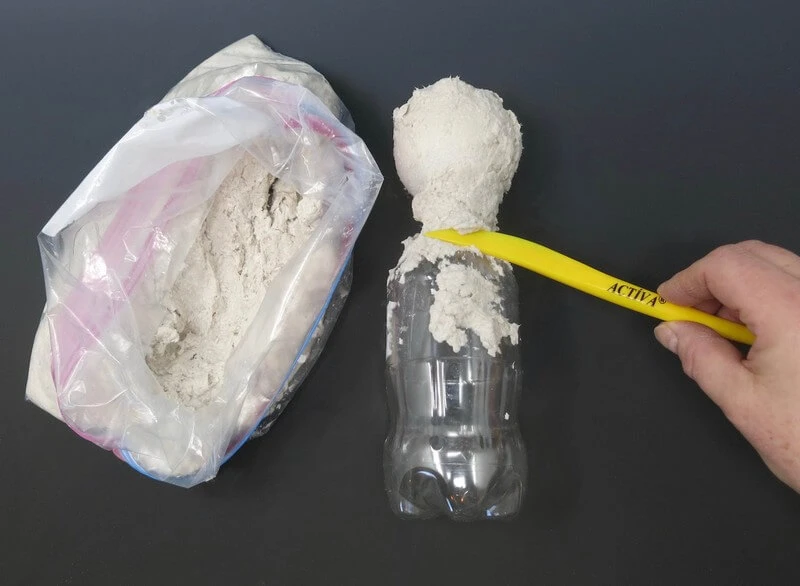 Step 5:
Allow the CelluClay to set up before applying a coat to the bottom of the bottle.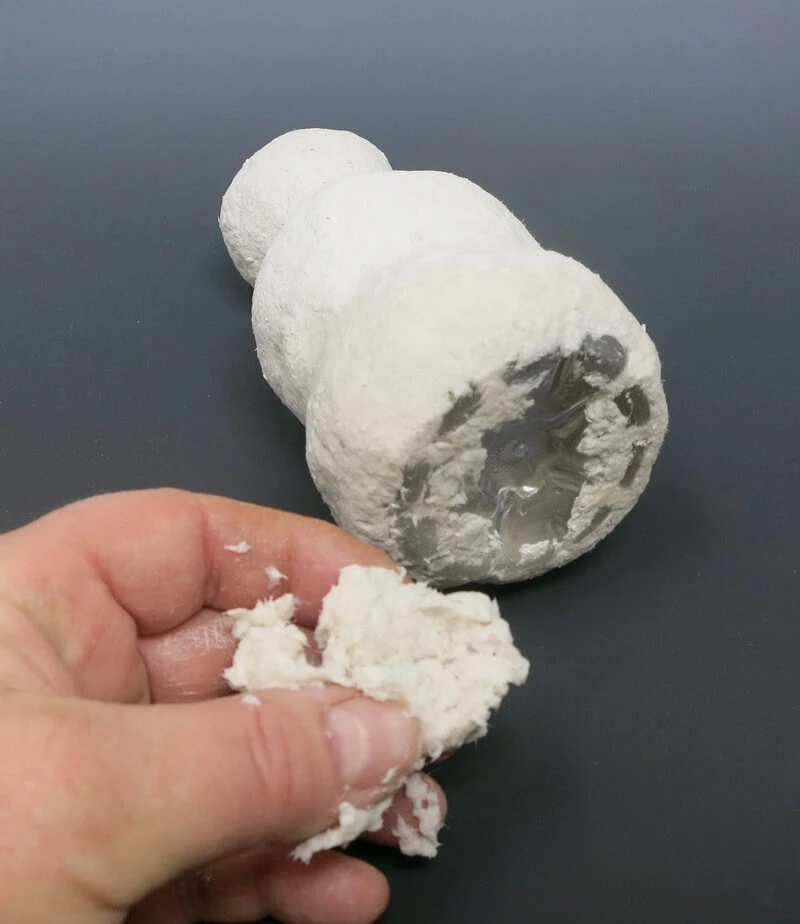 Step 6:
Once the CelluClay begins to set up, smooth with water and fingertips.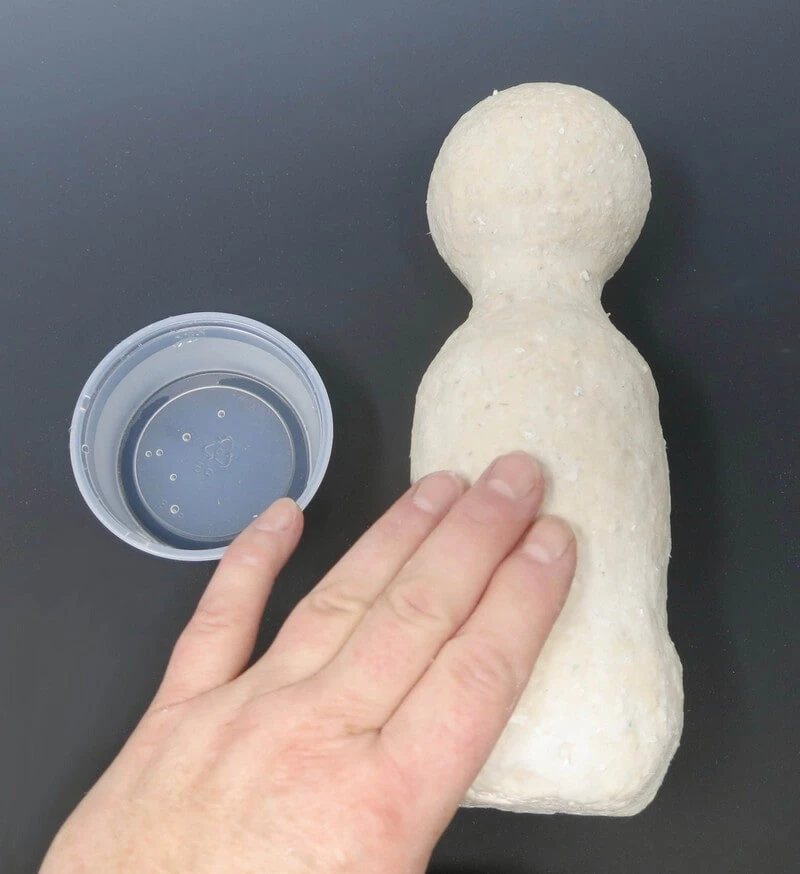 Step 7:
Place sculpture on top of a plastic cup to allow air to circulate around it. Allow the CelluClay to air dry for 24 hours. Humidity levels will impact drying time. CelluClay will feel room temperature when dry.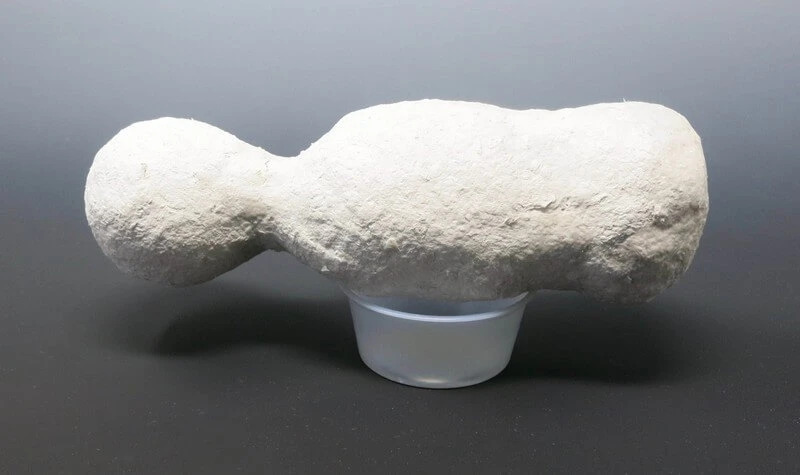 Step 8:
Use sandpaper to smooth any rough edges.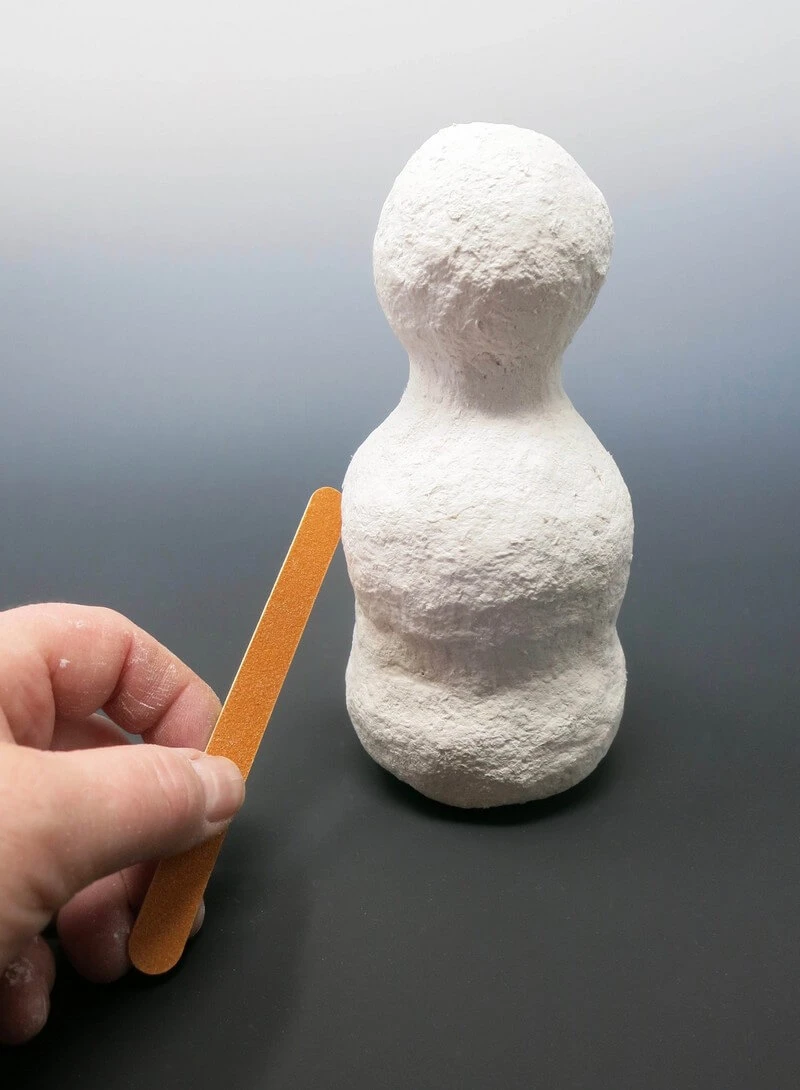 Step 9:
Draw facial features and clothing using a pencil.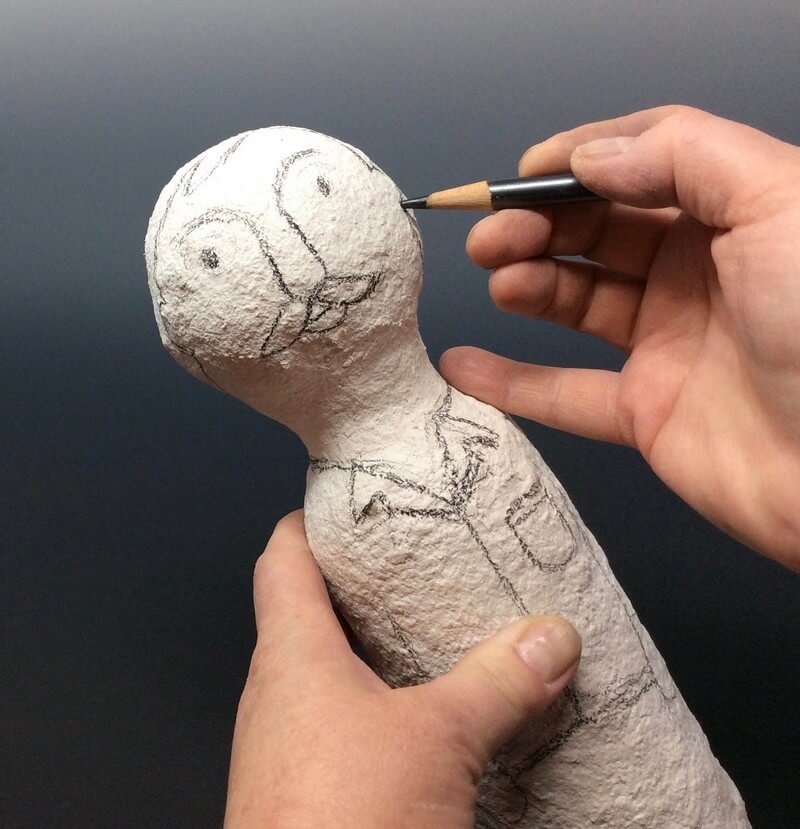 Step 10:
Paint in the large areas with acrylic paint.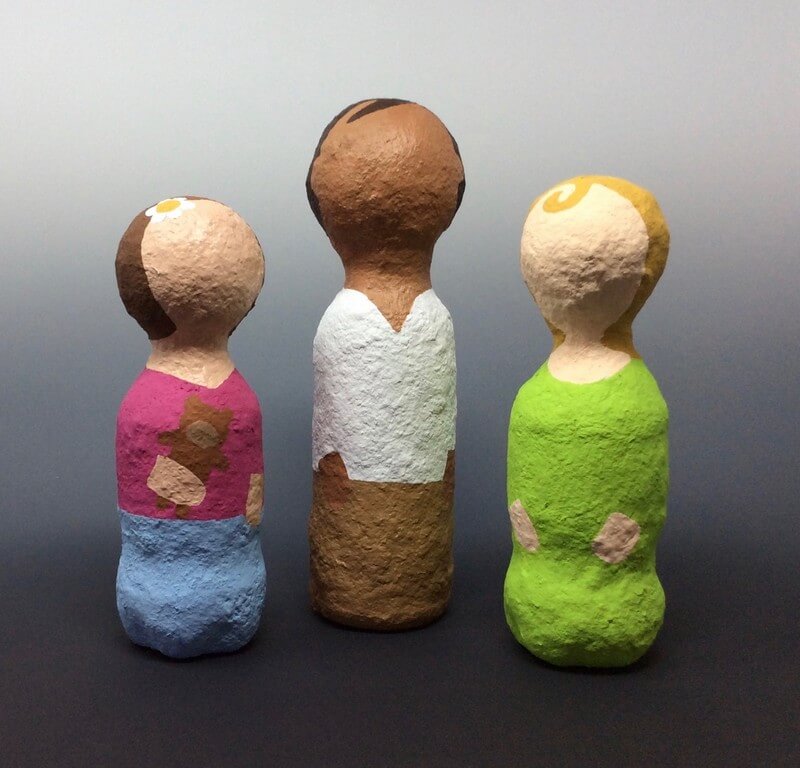 Step 11:
Add fine details using a small brush.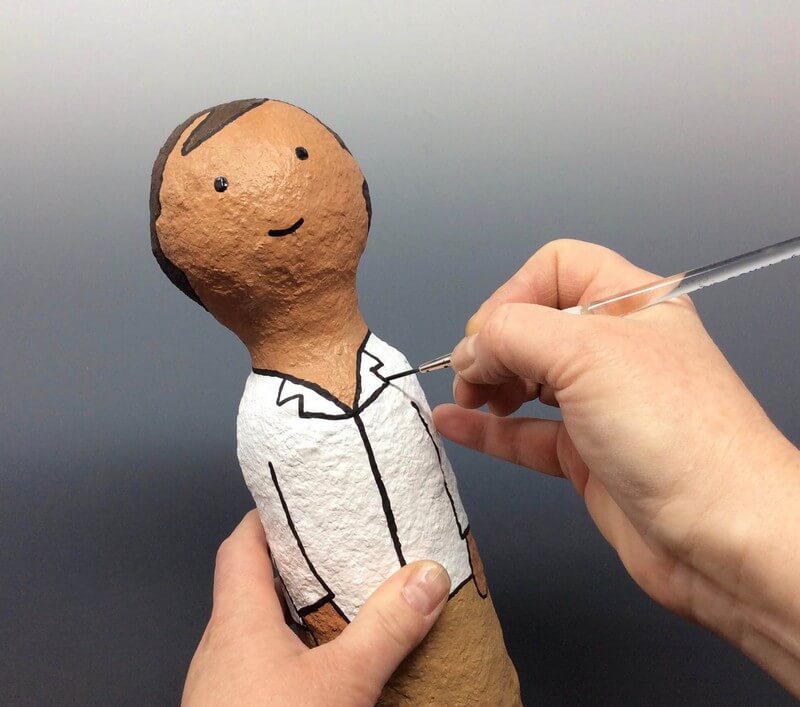 Step 12:
Allow paint to dry 24 hours.