Rustic farmhouse decor is the hottest trend in interiors, crafts, and weddings today! Make the look your own with this simple Rustic Farmhouse Centerpiece idea. Make this project with Scenic Sand and use this beautiful centerpiece on your dining room table or at your wedding reception.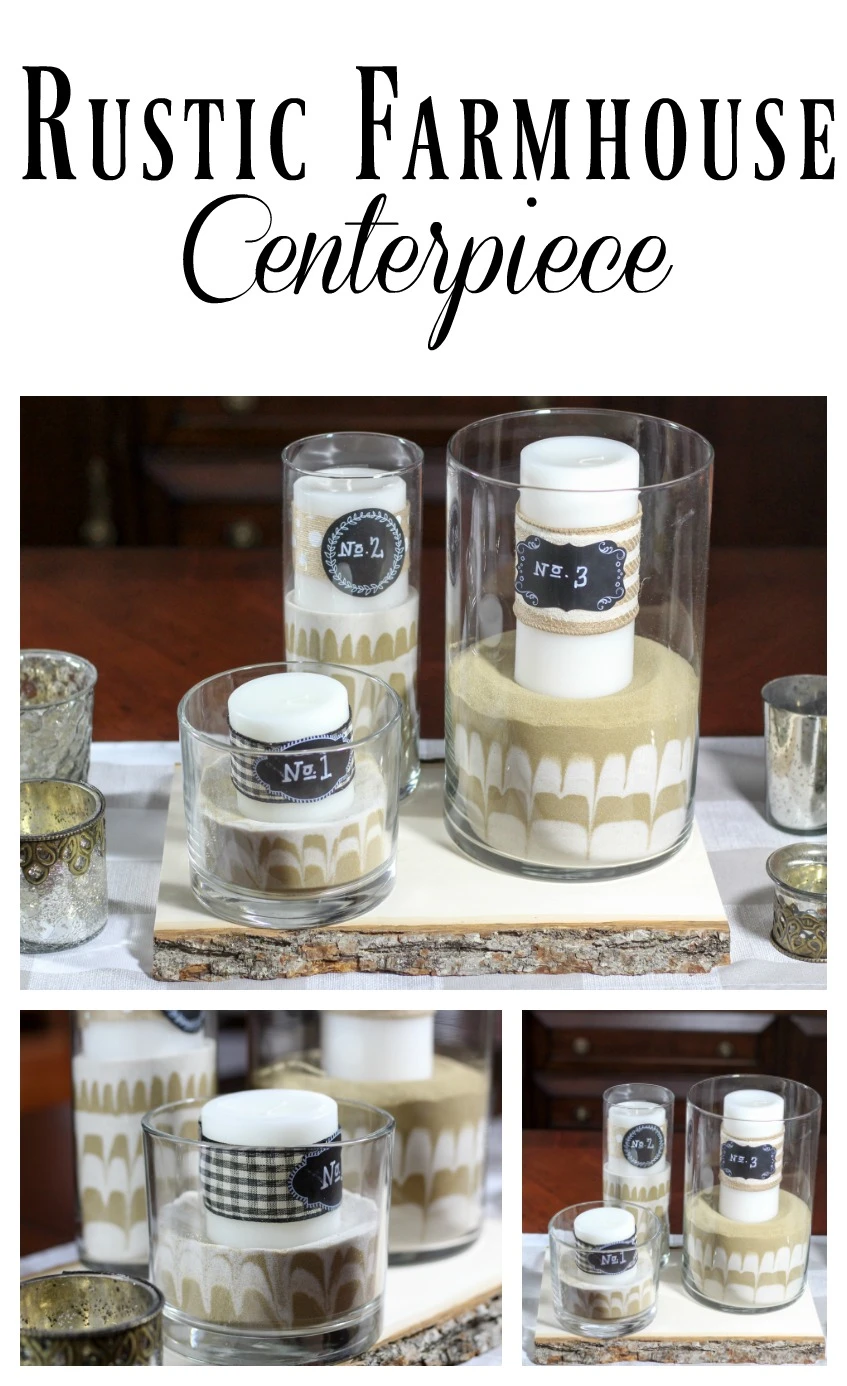 Supplies Needed for This Rustic Farmhouse Centerpiece
Scenic Sand in Light Brown and White (5 lb bags)
Glass vases in various sizes
Wood slice slab
Pillar candles
Ribbon in various patterns and styles
Hot glue gun and hot glue
Chalkboard label stickers
White paint pen
Pencil
How to Make This Rustic Farmhouse Centerpiece
Step One:
Layer the White Scenic Sand and Light Brown Scenic Sand inside the vases.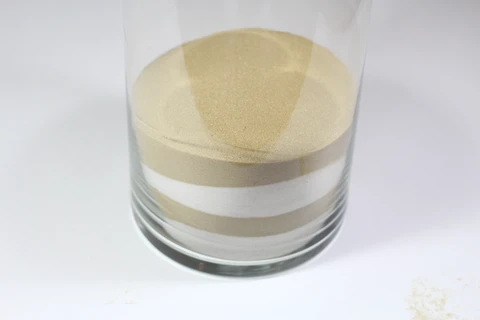 Step Two:
Use the pencil to push the sand down around the outside of the vase. This will create beautiful patterns in the sand.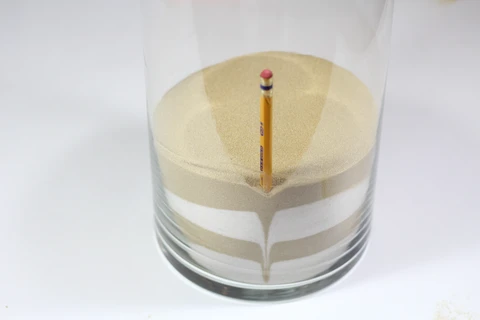 Step Three:
Repeat this around the entire outside of the vase.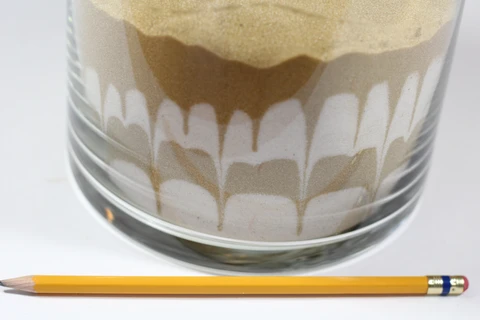 Step Four:
Hot glue ribbon around each of the pillar candles. Press a chalkboard label to the front of each ribbon and write the text of your choice on the label. We wrote numbers on ours, but you could write people's names, table names (if using at a wedding reception), or anything else!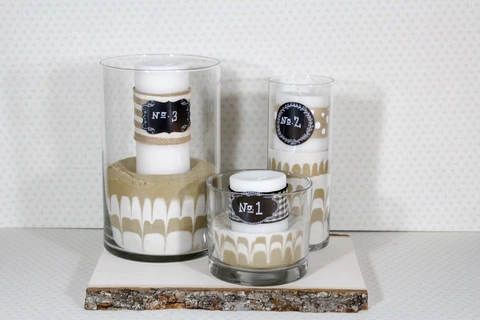 Embellish your centerpiece with additional candles or items of your choice!