Why settle for a plain planter when you can create one packed with personality? Use Activ-Wire Mesh and FastMâché Instant Paper Mache from ACTÍVA Products to sculpt a friendly turtle planter that will make you smile every time you see it!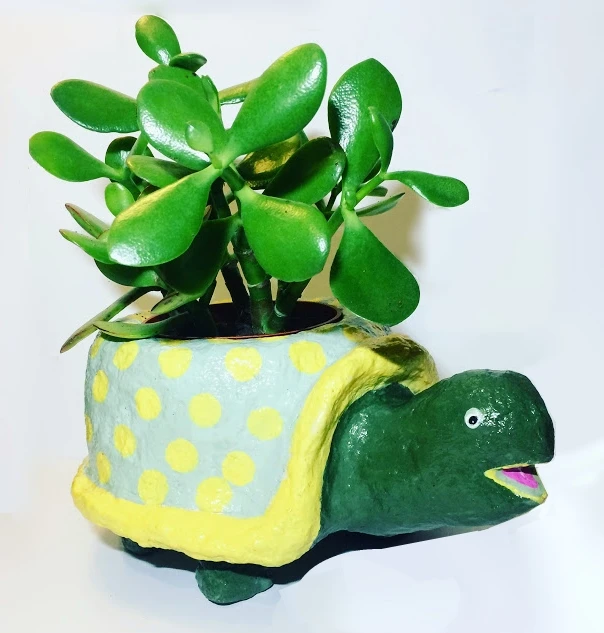 Step 1: Create the bottom and top opening for your plant stand.
Cut out a round circle from cardboard or foam board. I traced around an old margarine container and poked a hole in the center (for additional drainage.) Cut another slightly smaller circle. Trace the bottom of your flower pot in the center and remove to create a "doughnut" shape.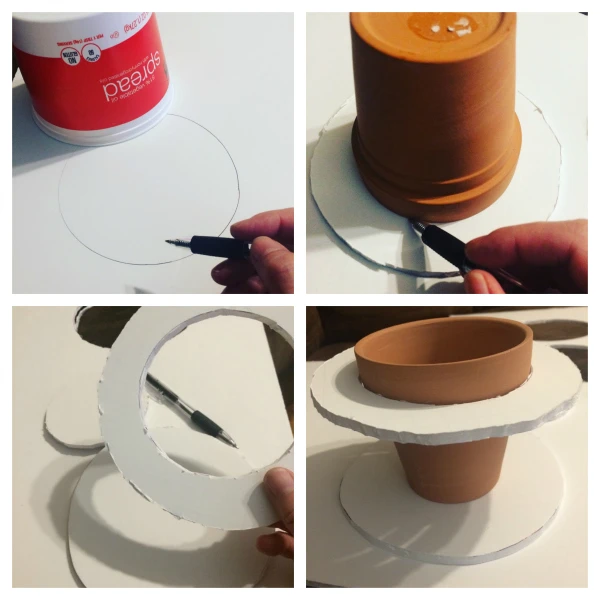 Step 2: Create the shell.
Cut a strip of
Activ-Wire Mesh
and tape it around the top of your bottom circle to create a "tube" shape. Trim the top of the wire mesh a little higher than you wish the plant holder to be using regular scissors. Insert your "doughnut" shaped opening inside the top of the
Activ-Wire Mesh
, bend the excess along the top and tape into place.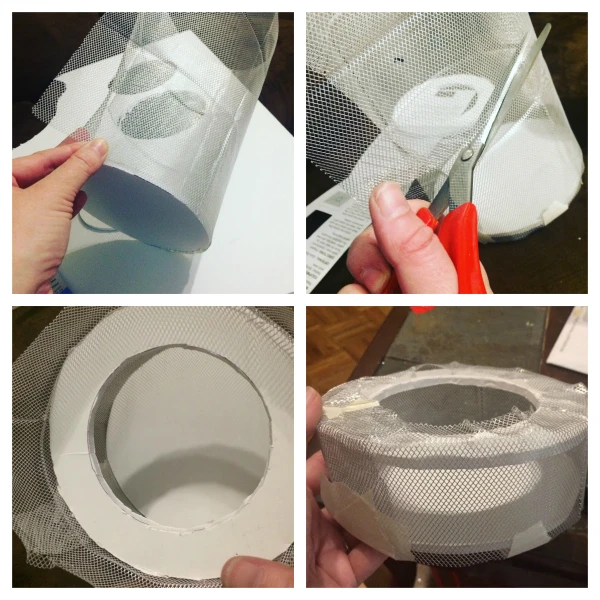 Step 3: Create the Turtle's features.
Cut a simple turtle head/neck, tail and four feet from cardboard or foam board. Glue and/or tape the head/neck and tail in place. Glue four sets of wood beads to the bottom of the shell to create sturdy legs and tape or glue the foot cutouts to the bottom. Pad all the features with crumpled scrap paper. Secure the pieces of paper with a little glue if necessary and wrap all the crumpled paper with masking tape to create a smoother, more uniformed surface.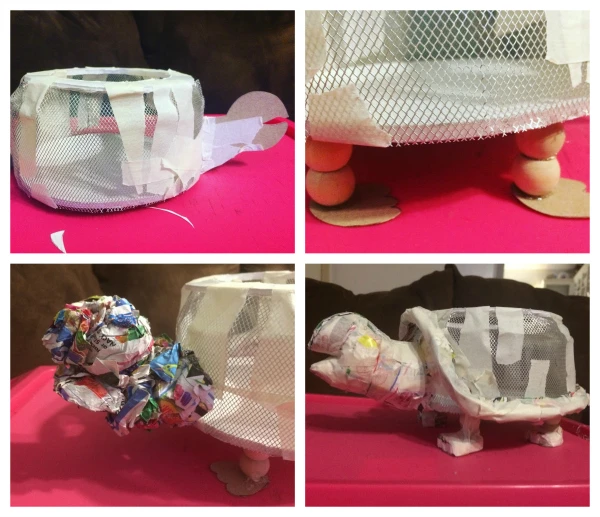 Step 4: Bring it to life with FastMâché Instant Paper Mache.
Step 5: Decorate.
You can decorate your finished plant stand anyway you choose. For this project I used regular acrylic craft paint and then sprayed in a clear indoor/outdoor sealant. You could also decoupage it in colorful wrapping paper, scrapbook paper or etc. There's really no limit to how you can decorate it.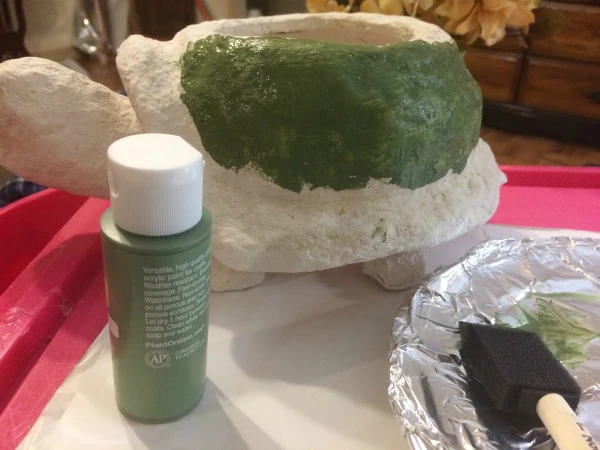 Step 6: Enjoy!

Add your favorite potted plant. Be sure to remove your potted plant prior to watering and allow it to drain completely before returning it to the stand. You can also seal the stand with your favorite water resistant sealer and line aluminum foil along the bottom and inside the drainage hole to help further protect if from any residual drips of water that may be left behind in the soil. Do not expose your plant stand to direct/prolonged water contact to ensure many years of enjoyment.