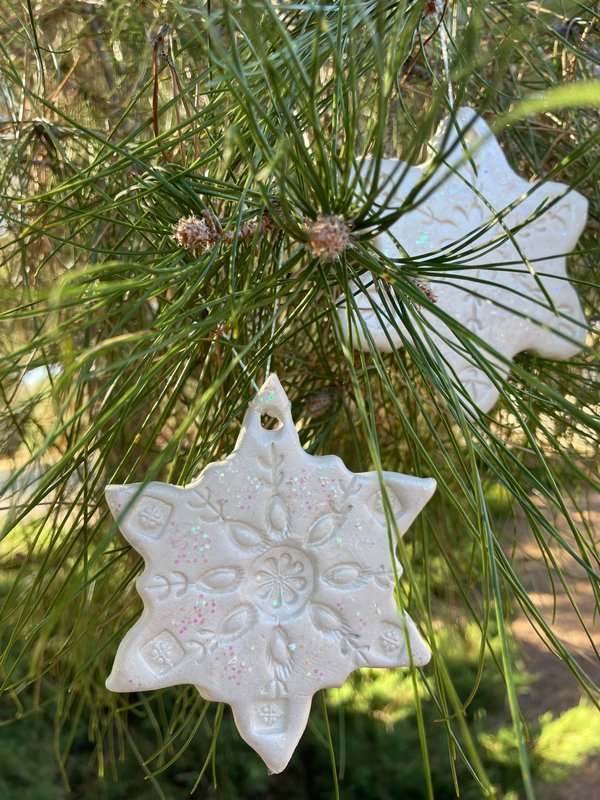 Materials Needed:
Snowflake Shape Cutters
Plastic Wrap
Straw
Sponge
Water Bowl
Texture Tools
Pearlescent Mixing Medium
Liquid Glue
Iridescent Glitter
Iridescent Knotting Cord
Step 1:
Preparing The Clay
Roll a 1/4" slab of clay.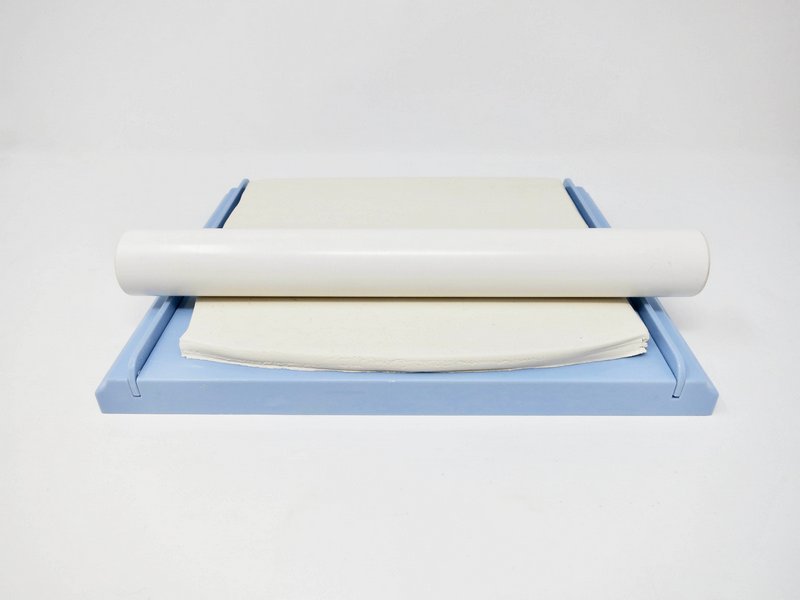 Step 2:
Snowflake Shape
Cover the clay with plastic wrap.
Stamp out a clay shape using the snowflake cutter.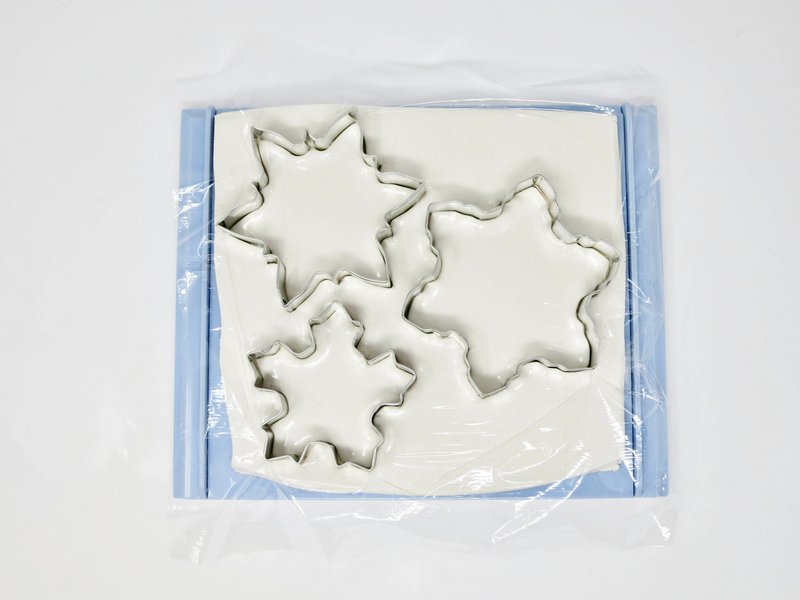 Step 3:
Hole
Insert the straw into the top of the snowflake shape to create a hole for hanging.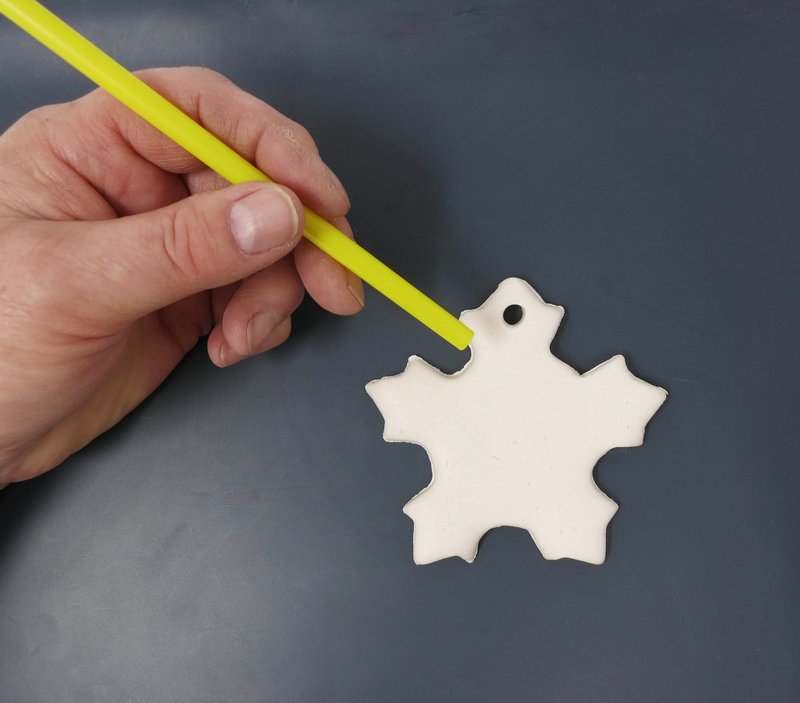 Step 4:
Edges
Use a damp sponge to smooth out the clay edges of the snowflake shape.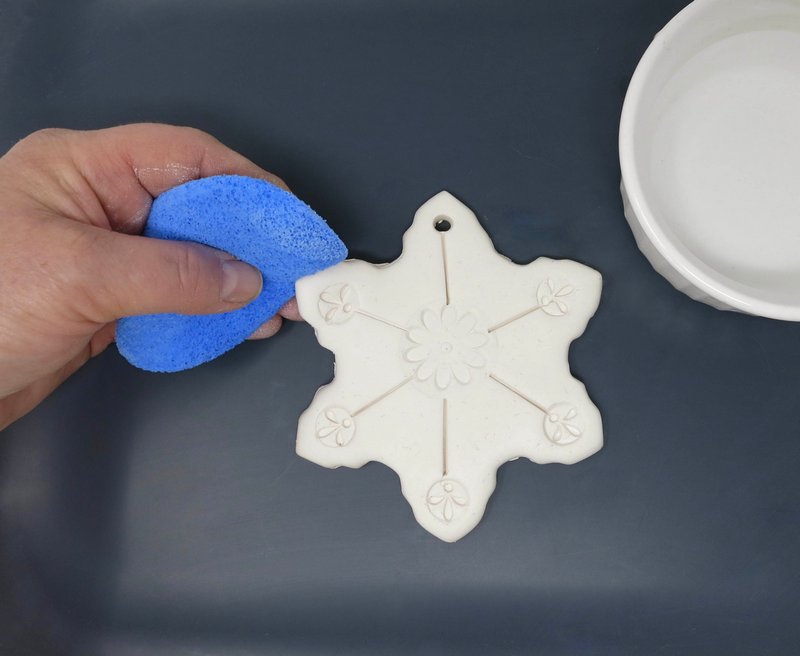 Step 5:
Design
Create an ice crystal design using the texture tools and by adding lines that radiate out from the center.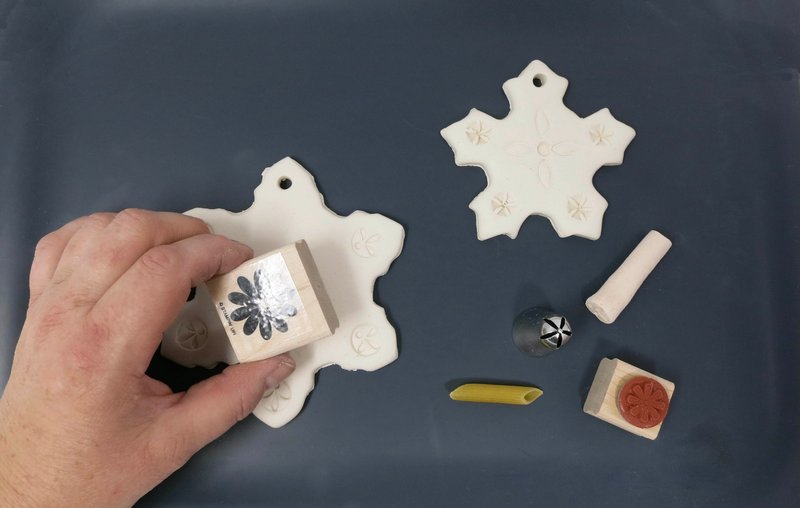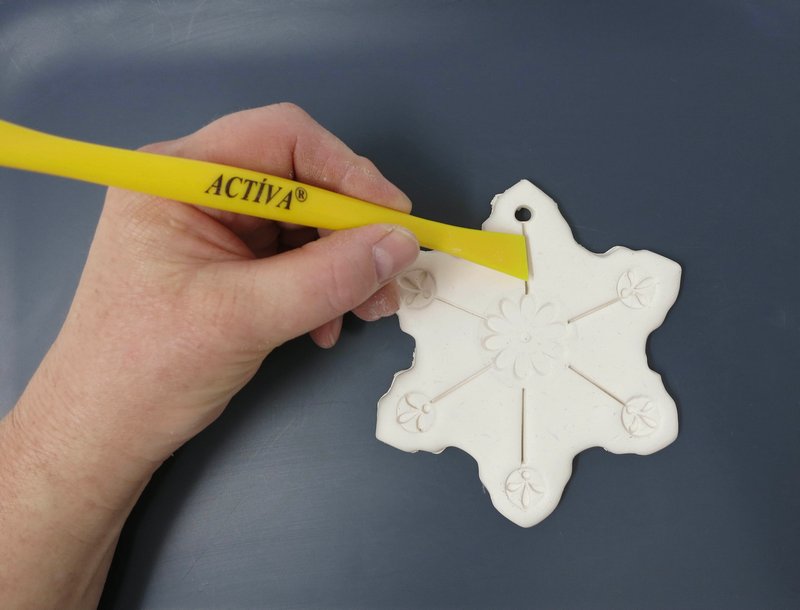 Step 6:
Dry
Allow the clay to dry for 24 hours.
Step 7:
Shine
Paint the pearlescent medium over the front and back of the clay shape.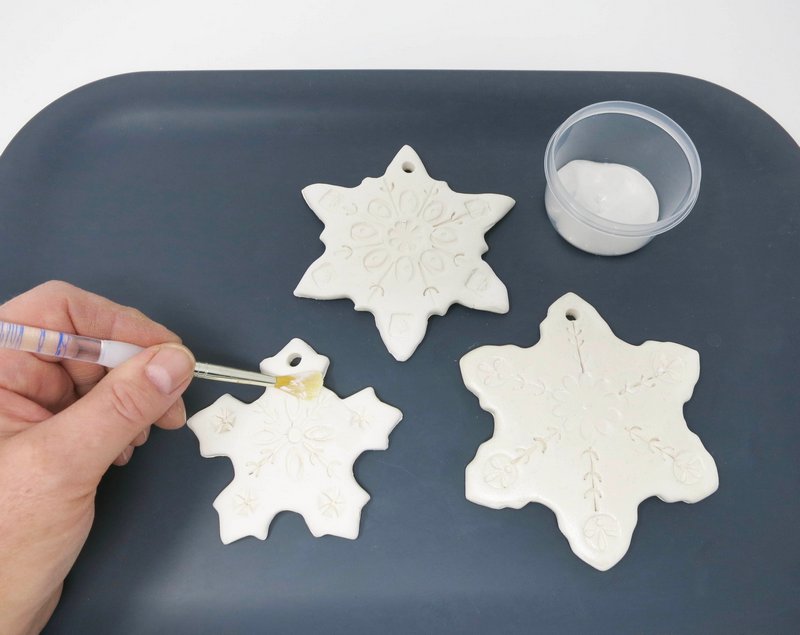 Step 8:
Sparkle
Coat the smooth areas of the clay with liquid glue using a brush. Sprinkle iridescent glitter on top of the glue.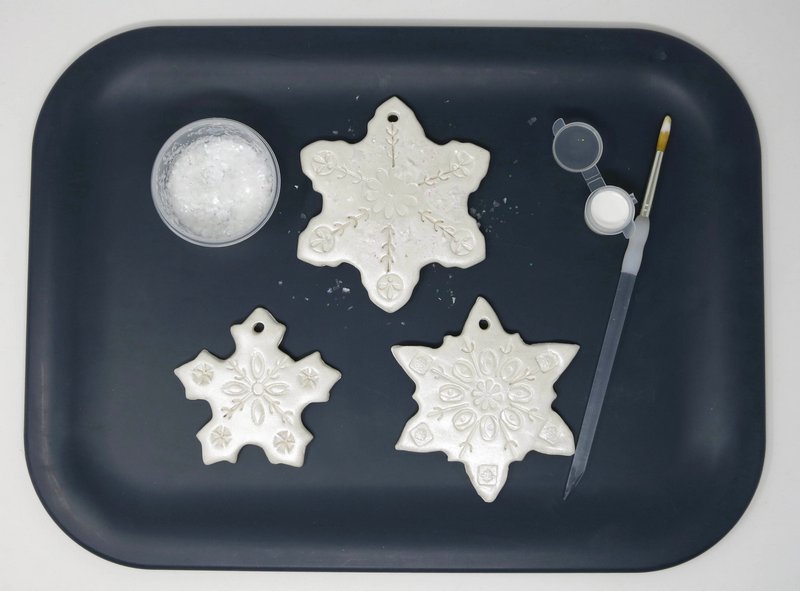 Step 9:
Hanging Cord
Insert a short piece of cord into the shape's hole and knot the end.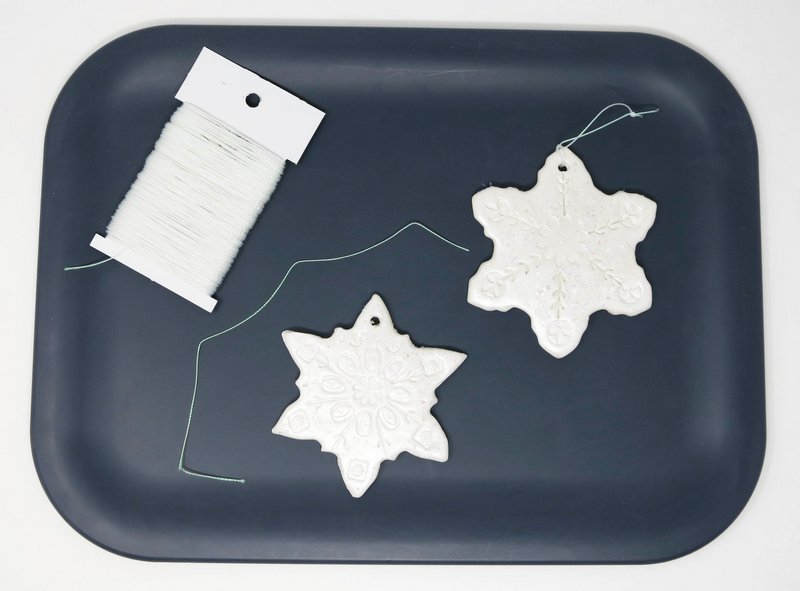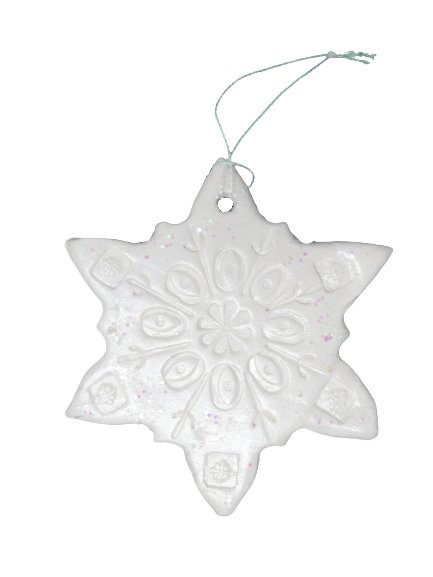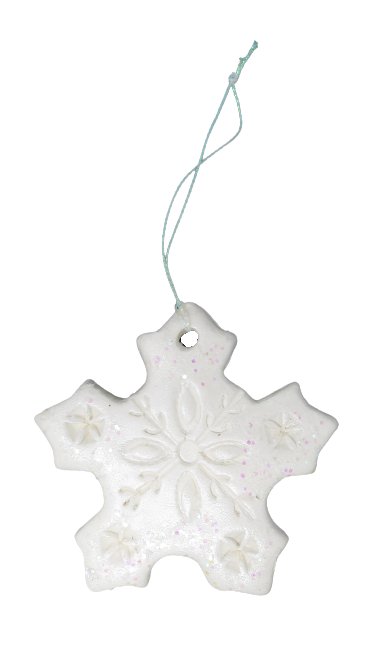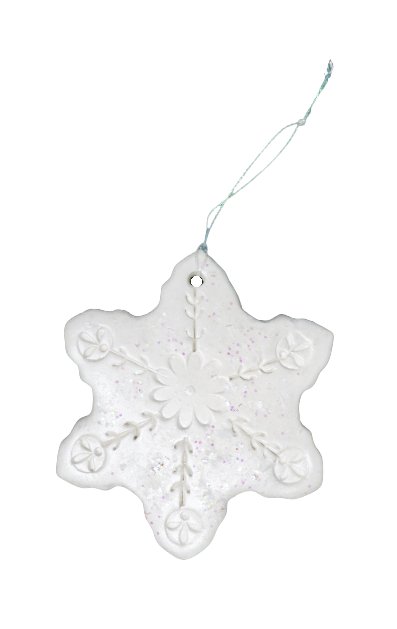 Step 10:
Display
Hang ornaments on the tree.