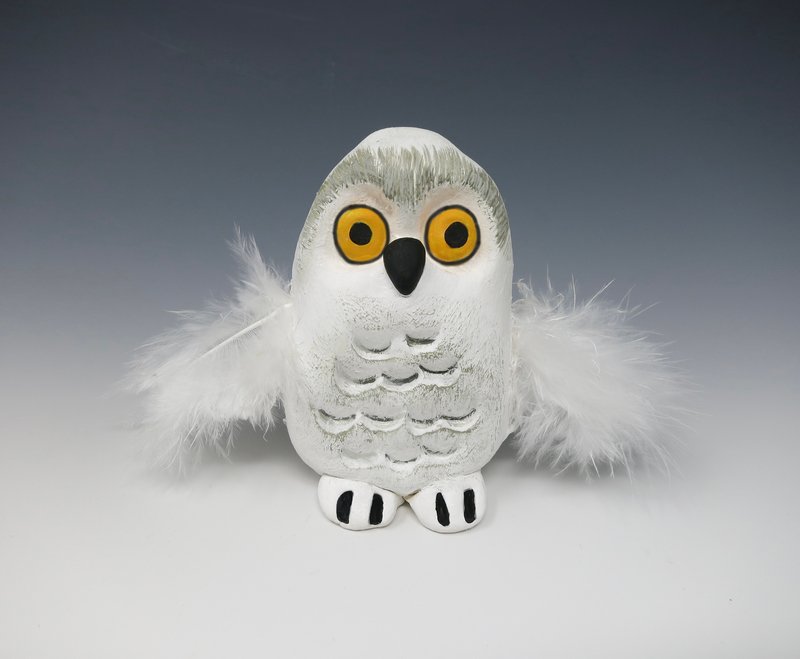 Materials Needed:
Water
Sponge
White, Black and Gray Acrylic Paint
Fine and Broad Tip Brushes
White Feathers
Glue
Step 1:
Body
Roll an egg form out of clay to form the owl's body.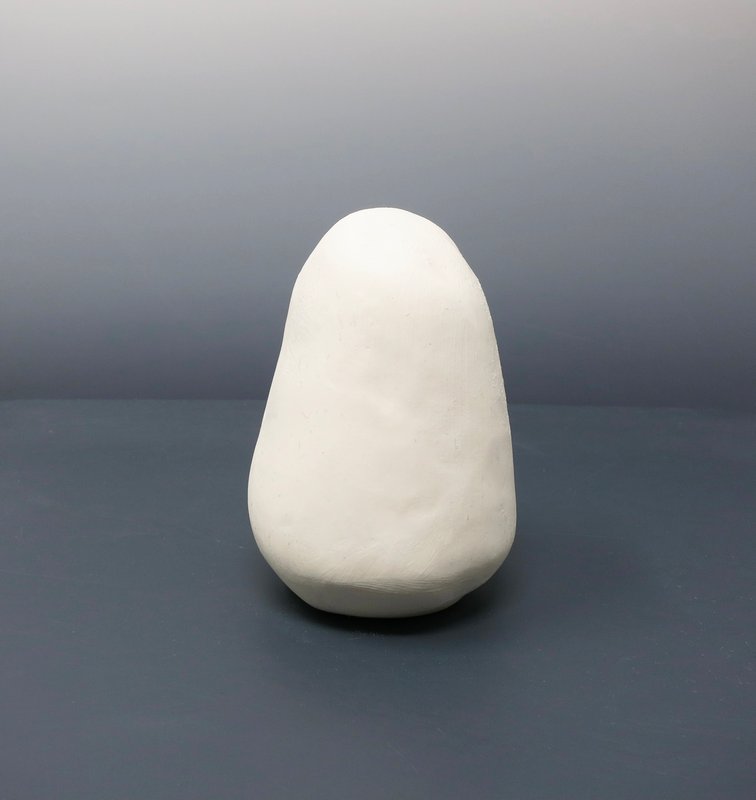 Step 2:
Eyes
Indent the thumb into the clay near the top of the egg form to create the eye sockets.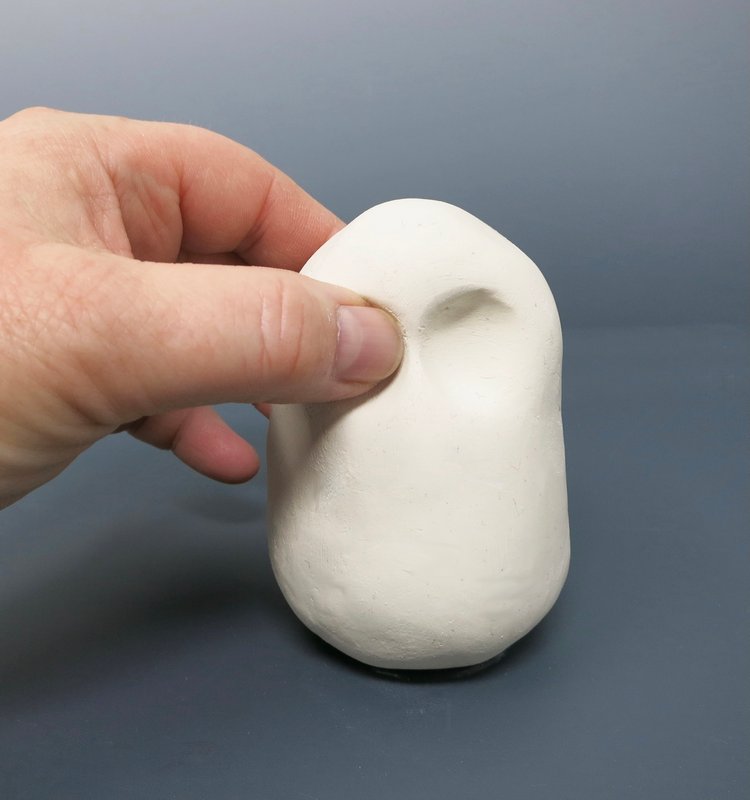 Roll two small spheres and attach them into the eye sockets with a little bit of water.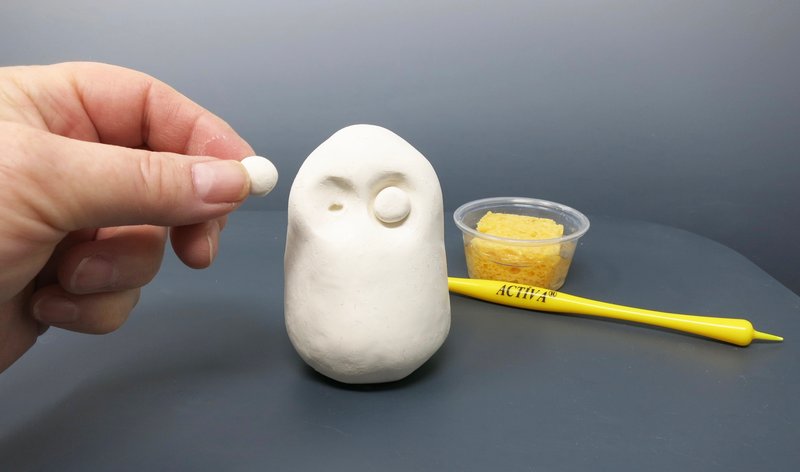 Step 3:
Beak
Form a small cone out of clay and attach it below the eyes to form the owl's beak.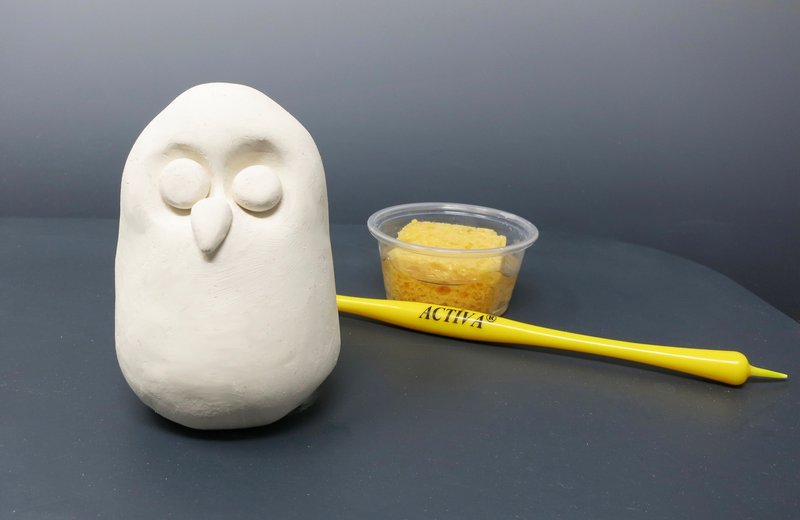 Step 4:
Feet
Roll two small spheres and score and slip them onto the bottom of the body to form the owl's feet.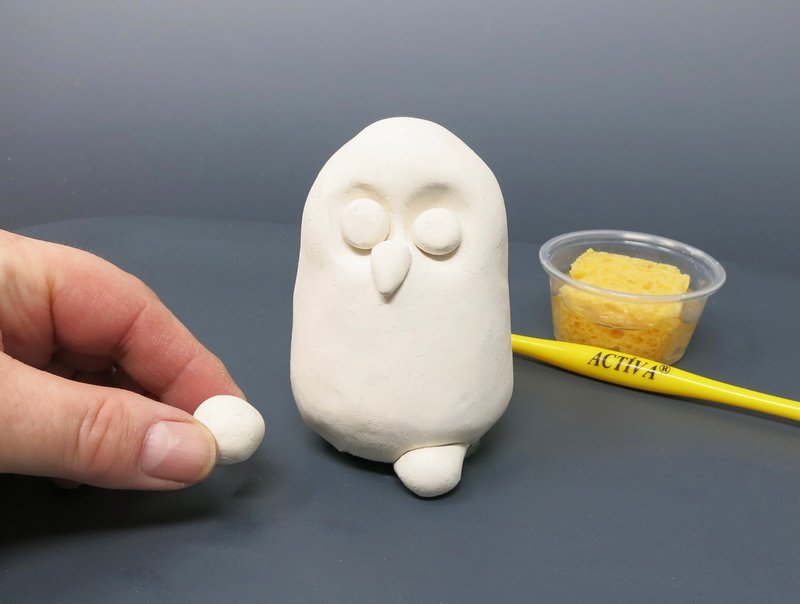 Indent two lines into the feet using the side of the popcycle stick tool.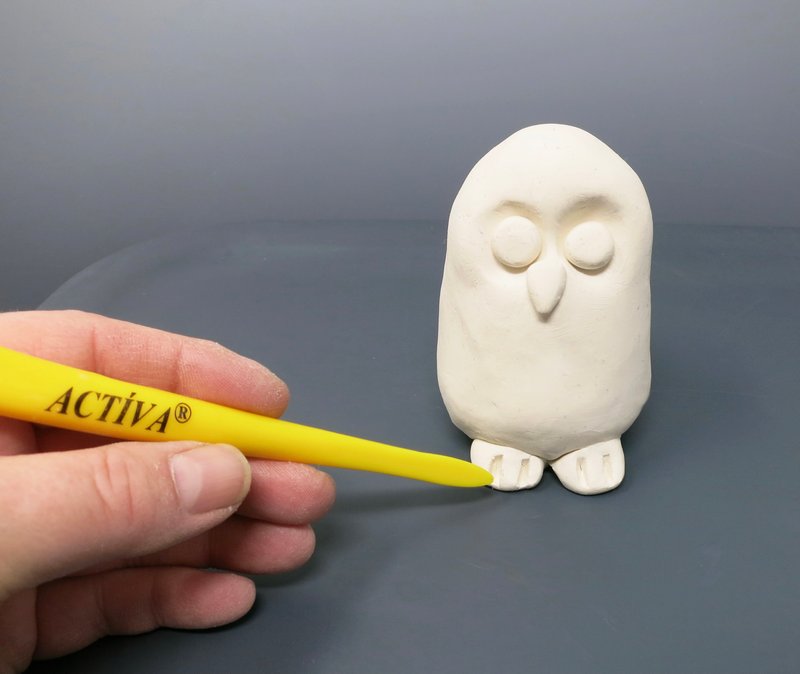 Step 5:
Feathers
Indent the popcycle stick tool into the tummy of the bird in a scallop pattern.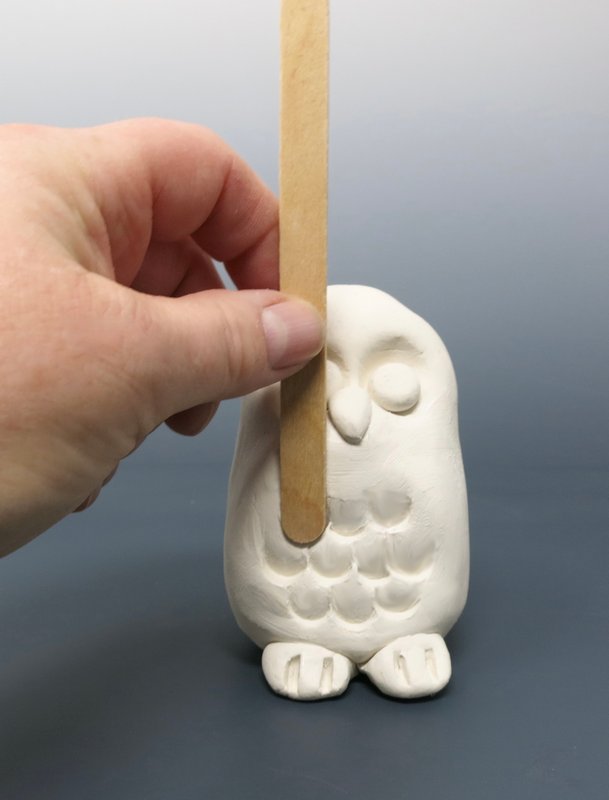 Step 6:
Wings
Cut feathers into desired length and insert them into the side of the owl's body to create the wings.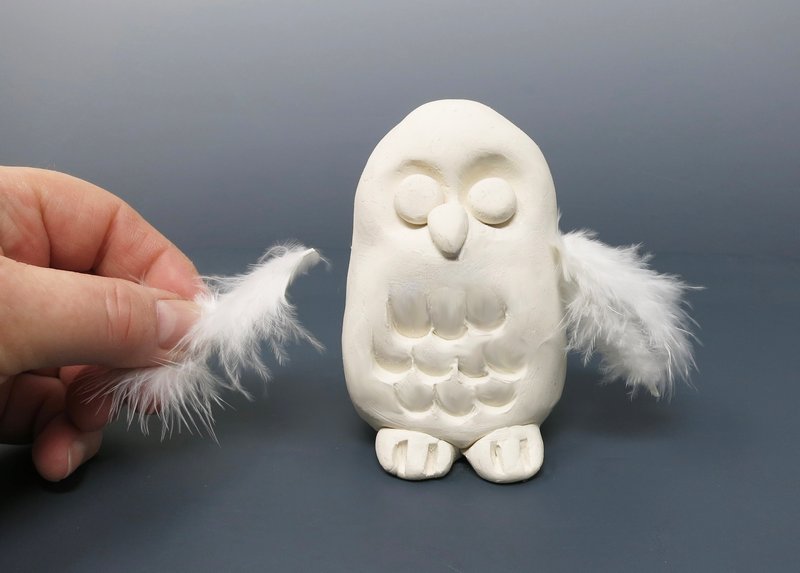 Step 7:
Dry
Allow the clay to dry for 24 hours before painting.
Step 8:
Painting
Paint the eyes and beak using solid colors. Use the dry brush technique to give the feathers a light texture look.