As part of the ACTÍVA Products 2018 Art Teacher Mystery Box Contest, art teacher Polly Blair created this Three-Dimensional Topographical Map lesson plan.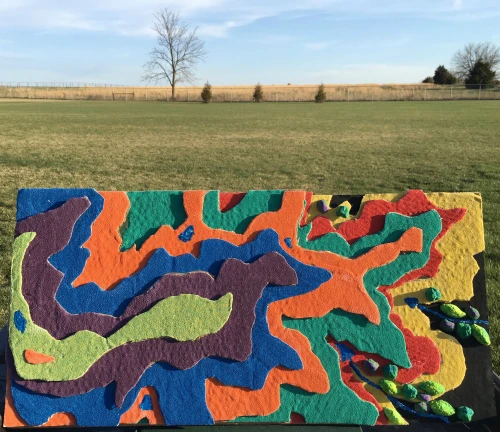 About the Art Teacher
Polly Blair is an elementary visual art teacher at Wolf Springs Elementary in Overland Park, Kansas. You can find her sharing creative ideas on her blog and on her Instagram account.
View and Download the Lesson Plan
Through this lesson, students will learn how to express where they are in the world in a three-dimensional way. Using an actual topographical map of her school, Ms. Blair shows you how to create a colorful representation of the world around you!