Project by Cassie Stephens.
Give your heart wings with this adorable sculpture project!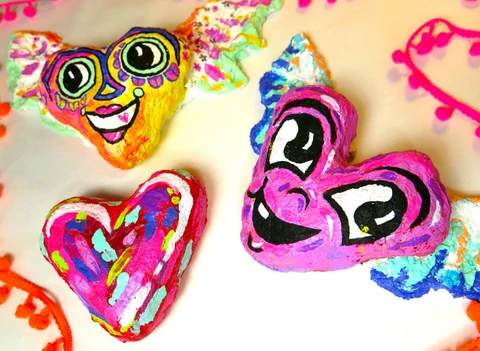 SUPPLIES NEEDED:
10" Square Sheet of Aluminum Foil, plus extra
Acrylic Paint
Paintbrush
Optional: Clear Varnish
INSTRUCTIONS: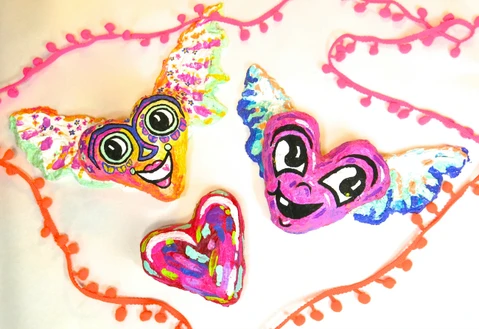 Step One: Take aluminum foil slowly form it into the shape of a 3D heart. (TIP: To see this in action, watch this video.)
Step Two: Mix a cup of CelluClay with ½ cup of water. Cover the heart. Place heart on a sheet of aluminum foil.
Step Three: If wings are to be added, dip strips of Rigid Wrap in water. Place the strips behind the heart and form them into wings. Be sure to attach the plaster strip wings to the heart by gently pressing the heart into the wings. Allow to dry up to 24 hours in front of a fan.
Step Four: Use acrylic paint to add color to the heart and wings. Once dry, add a clear coat of varnish to seal and protect, if desired.
Pin this project to Pinterest so you'll remember where to find it later!