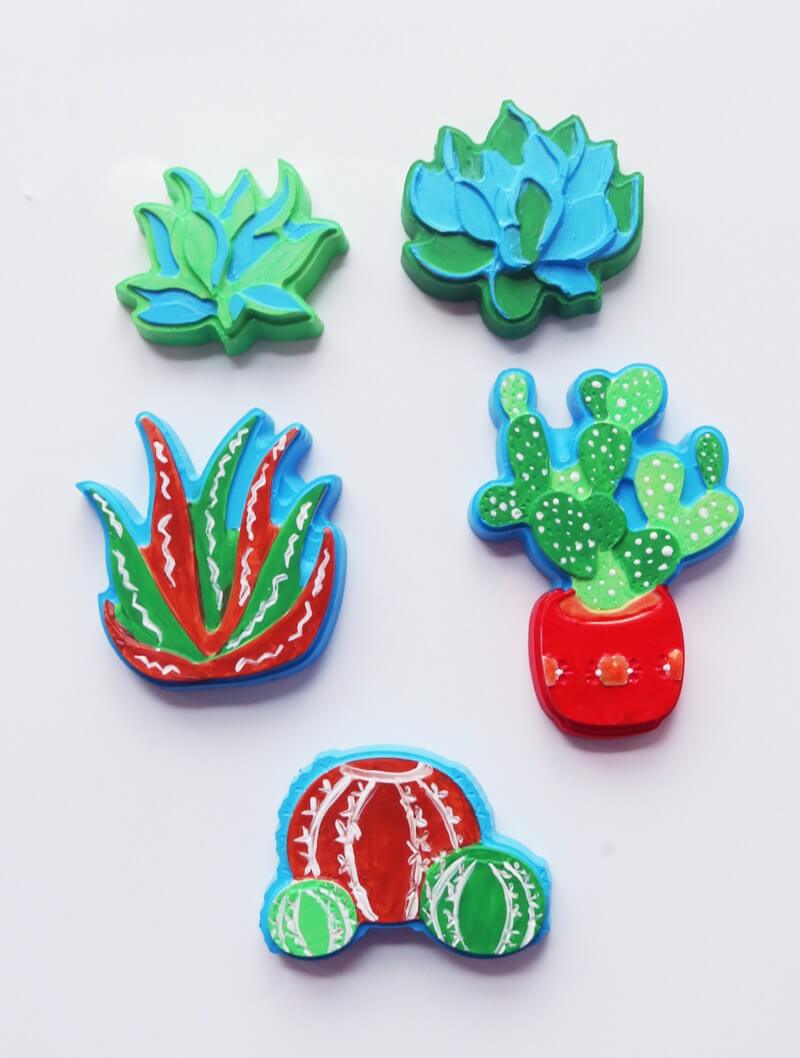 Summary:
Make this beautiful succulent-themed craft project by only using ACTIVA® ArtPlaster™ Professional Casting Plaster, water, plastic molds and some craft tools! Follow these simple steps for making a super easy project for DIY aficionados, children of all ages, home decor enthusiasts, and is a perfect gift for any green thumb.
8 oz (227 g) of ArtPlaster™ makes 5 figurines.
SAFETY TIPS:
Always mix ArtPlaster™ Professional Casting Plaster with a stir stick or mixing utensil, never with bare hands.
ArtPlaster™ is an extremely light and fine plaster powder. Caution should be taken to avoid getting the powder in your eyes and nose.
Adult supervision is recommendeded for children under 12.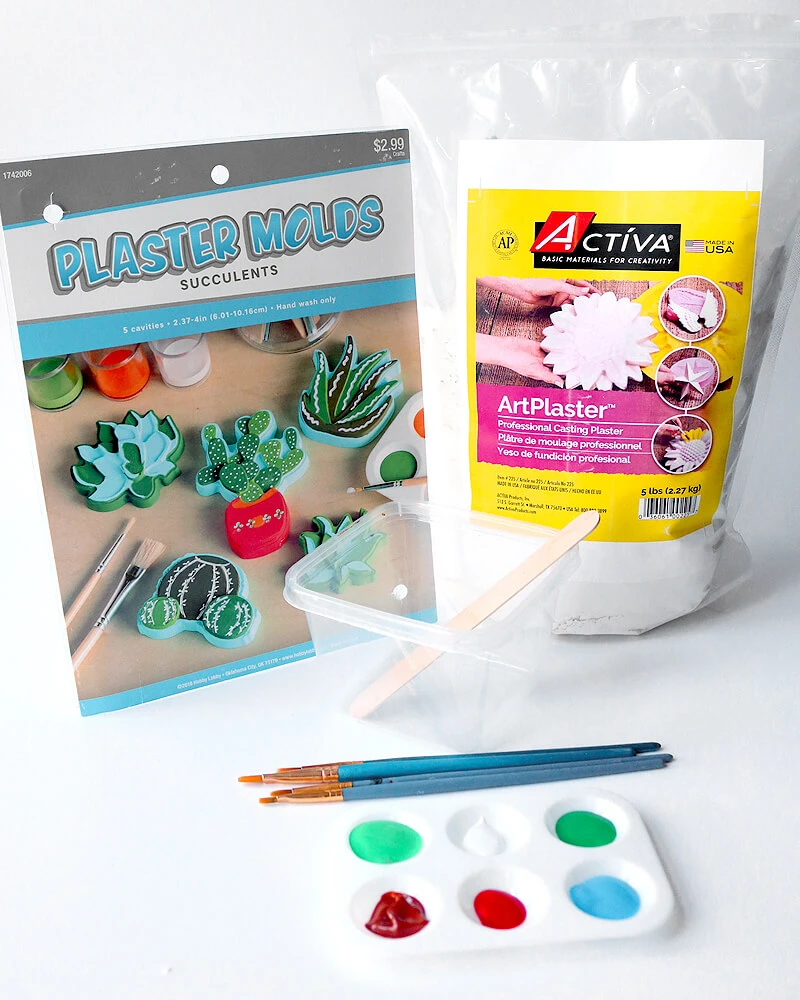 Step 1:
The ideal ratio for an ArtPlaster™-to-water mixture: 2 parts dry ArtPlaster™ powder to 1 part water.
With a craft stick, mix 8 oz. of ArtPlaster with 4 oz. of water in the mixing container. Slowly stir the ArtPlaster mixture until it reaches a uniform and smooth consistency. Do not mix vigorously to avoid any air bubbles from forming.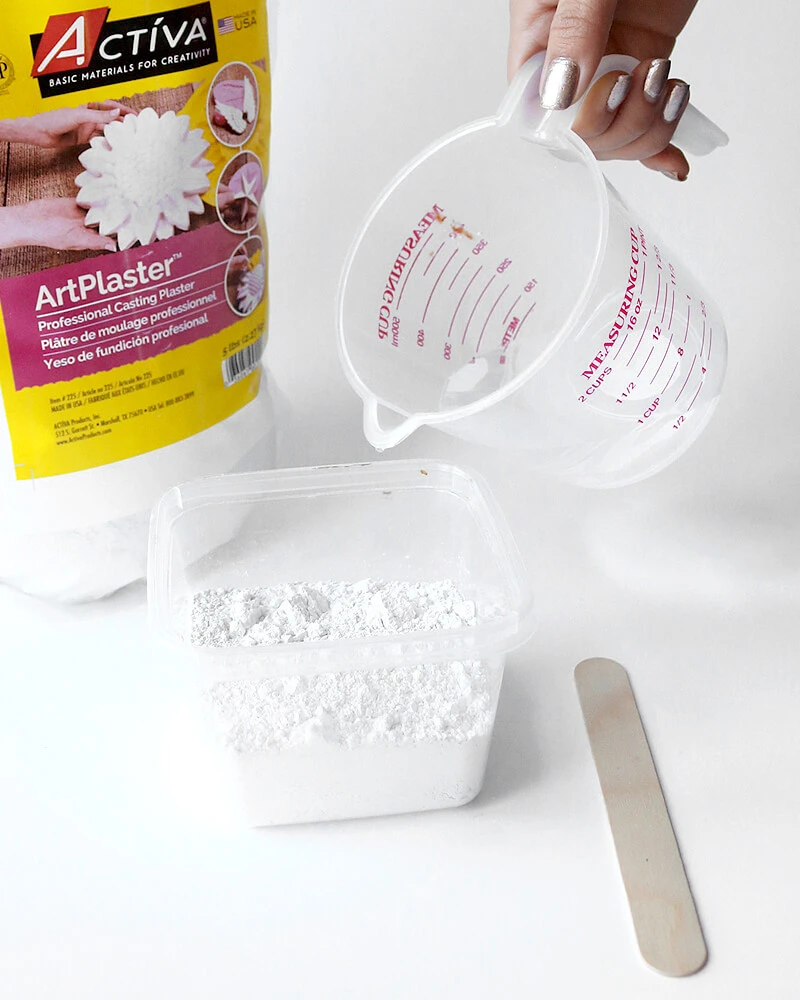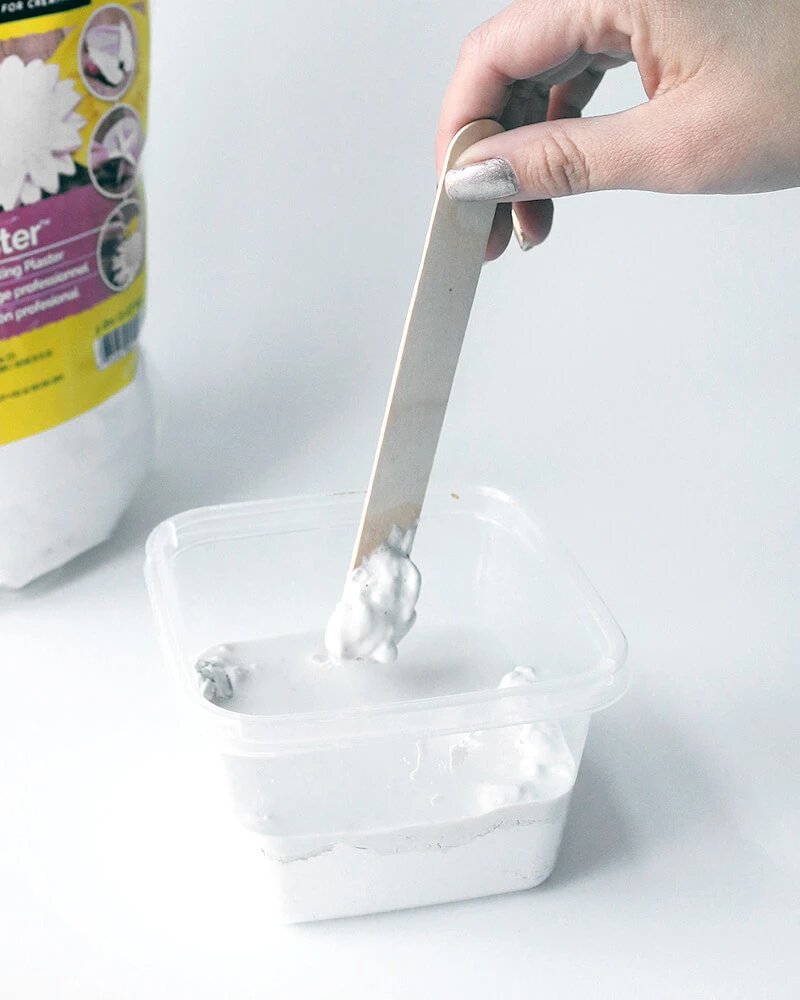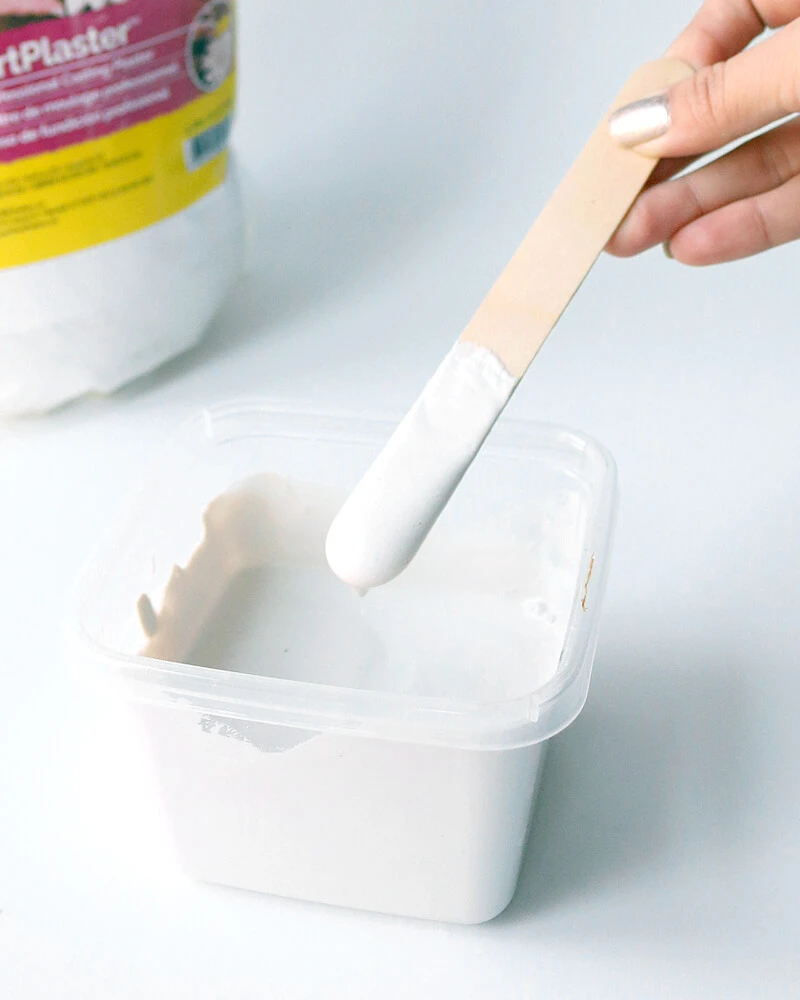 Step 2:
Slowly but constantly pour the mixture into the succulents plastic mold.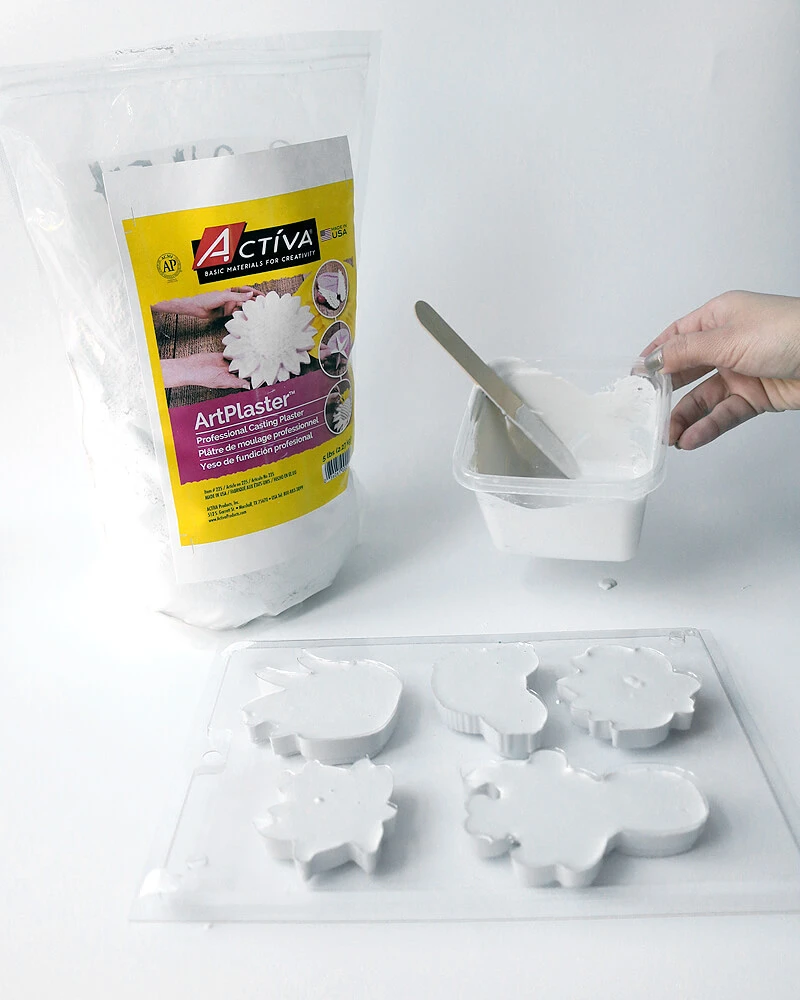 Step 3:
Let the mixture set. The mixture will start to set within a few minutes. Besides hardening, you'll notice that ArtPlaster also gives off heat. It typically takes 20 to 30 minutes for ArtPlaster to set. Do not throw any leftover mixture into the drain, it will clog the pipes. Instead, let the mixture harden in the mixing container, then throw it into a trash can.
Step 4:
Remove from the mold. You'll know when the ArtPlaster has set when it's rock solid and cool to the touch. Carefully remove from the mold.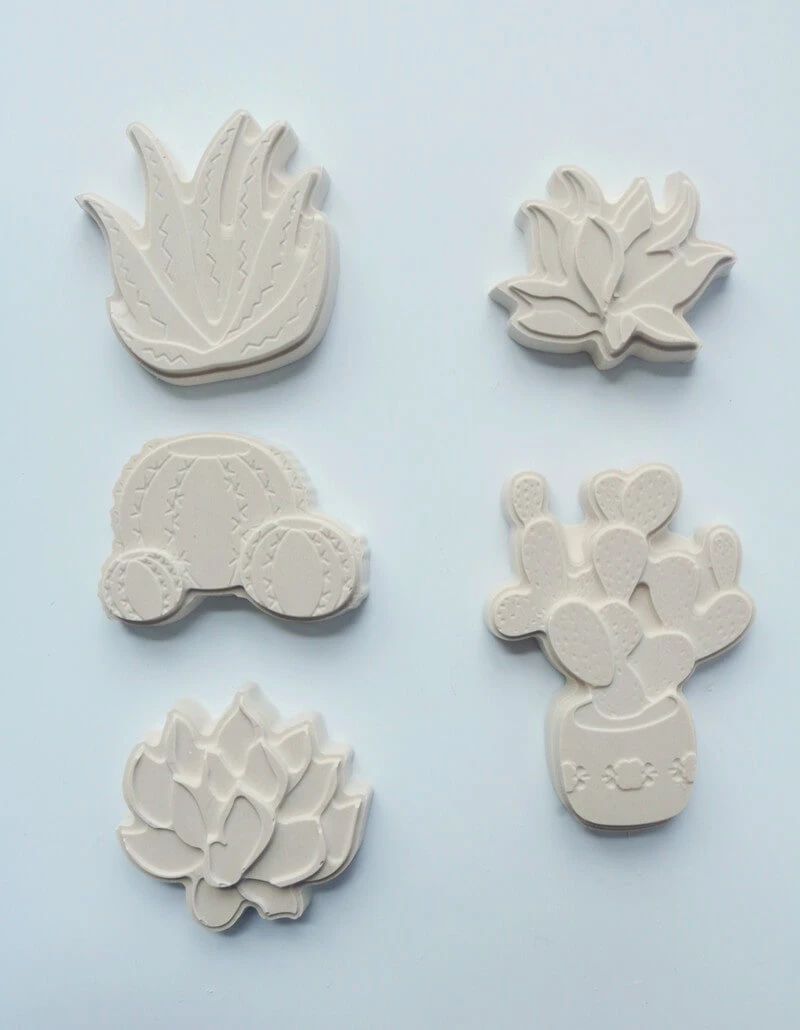 Step 5:
Paint and decorate as desired!