Project by Ruth Post of Little Budding Artist.
Sorry for the bad pun, but your students will find that it's truly no probl-llama to create their own air dry clay llamas with Activ-Clay air dry clay! These engaging air dry clay lesson plans teach students about clay basics, texture, and more!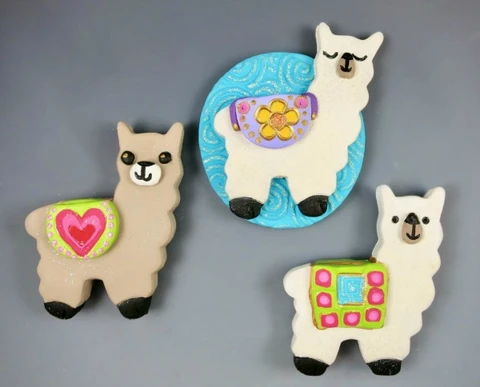 Using Activ-Clay air dry clay will allow students to gain experience with clay, and no kiln is needed! Teachers love this durable air dry clay because it's cost-effective for the classroom, very durable, and has low shrinkage when drying. It's available in both white and terracotta colors.
Students may also use the Activ-Tools: Clay Roller Kit, which enables them to get a smooth surface for their clay. Alternatively, rolling pins or other rolling surfaces can be used. The brand new Activ-Tools: Geometric Clay Cutters Set and Activ-Tools: Clay Tools Set allow students to create embellishments for their air dry clay llamas!
Download your copies of these air dry clay llama lesson plans here.
And, if you prefer a more three-dimensional llama project, download this version of the lesson plan!
This llama lesson also uses Activ-Clay air dry clay, so you can be sure to get the best results.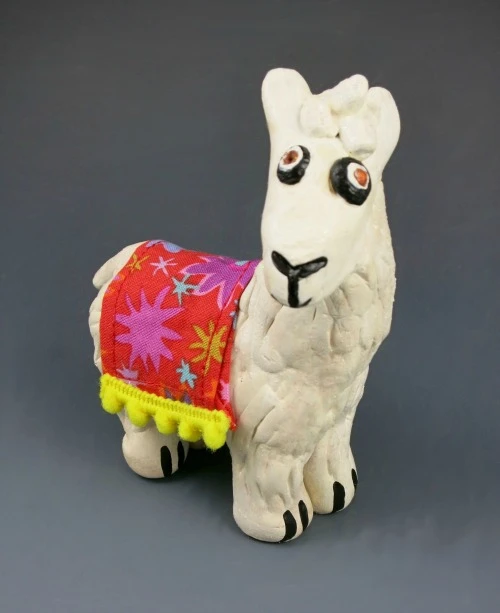 After you and your class make these adorable air dry clay llamas, visit our Lesson Plan Gallery for more great art ideas for your classroom!