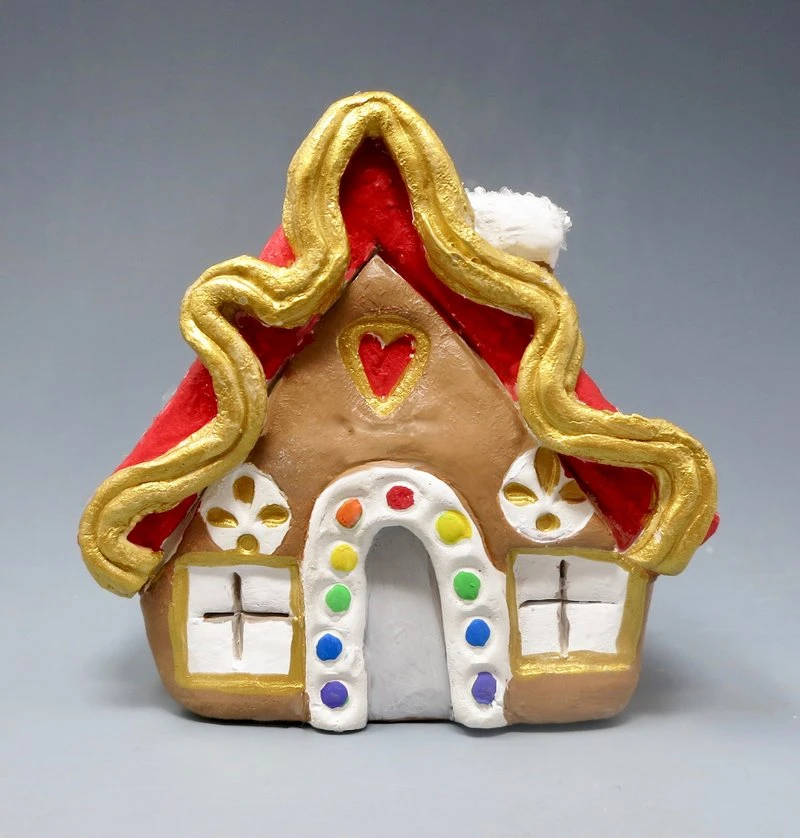 Summary:
Gingerbread houses originated in Germany during the 16th century. The elaborate cookie-walled houses, decorated with shiny foil, became associated with Christmas tradition. Their popularity grew when the Brothers Grimm wrote the story of Hansel and Gretel, in which the main characters stumble upon a house made entirely of treats deep in the forest.
Materials Needed:
Plastic wrap
House cookie cutter shape
Metal rib tool
Textured objects for imprinting
Water Bowl
Acrylic Paint
Brushes
Glue
White glitter
Gold / Silver string
Preparing Your Clay
Roll out a:
1/4" thick slab for house ornaments and/or
1" thick slab for a standalone house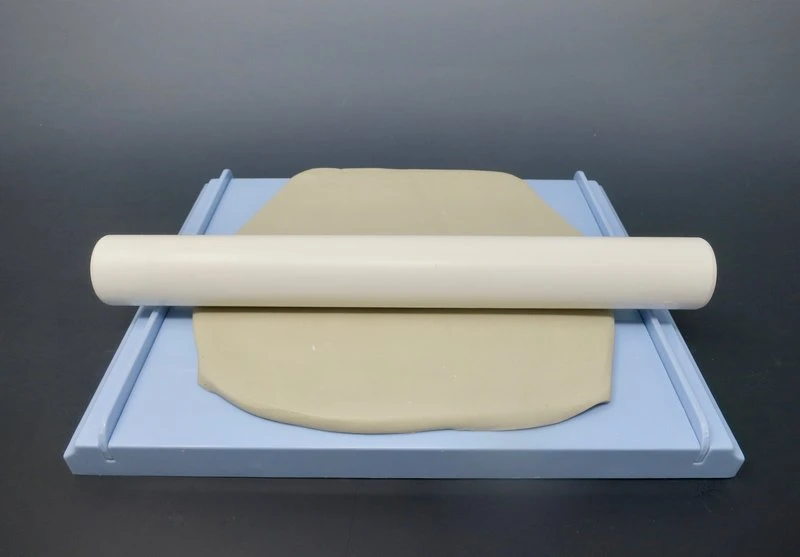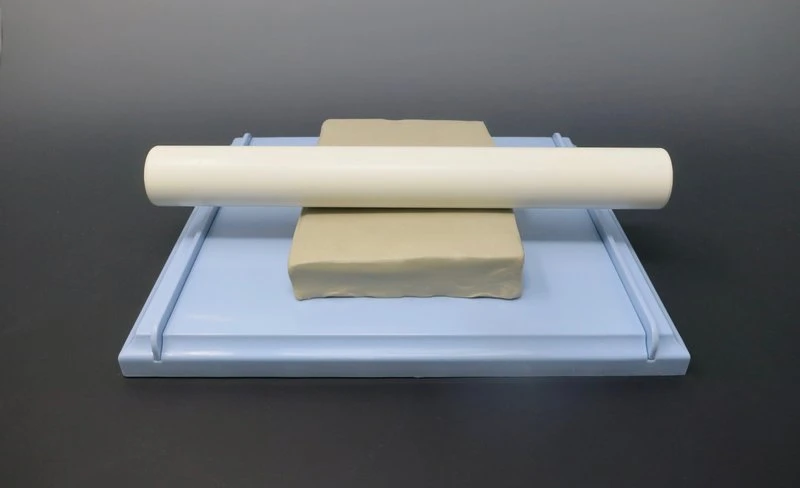 Step 1:
House Shape
Cover the slab of clay with plastic wrap.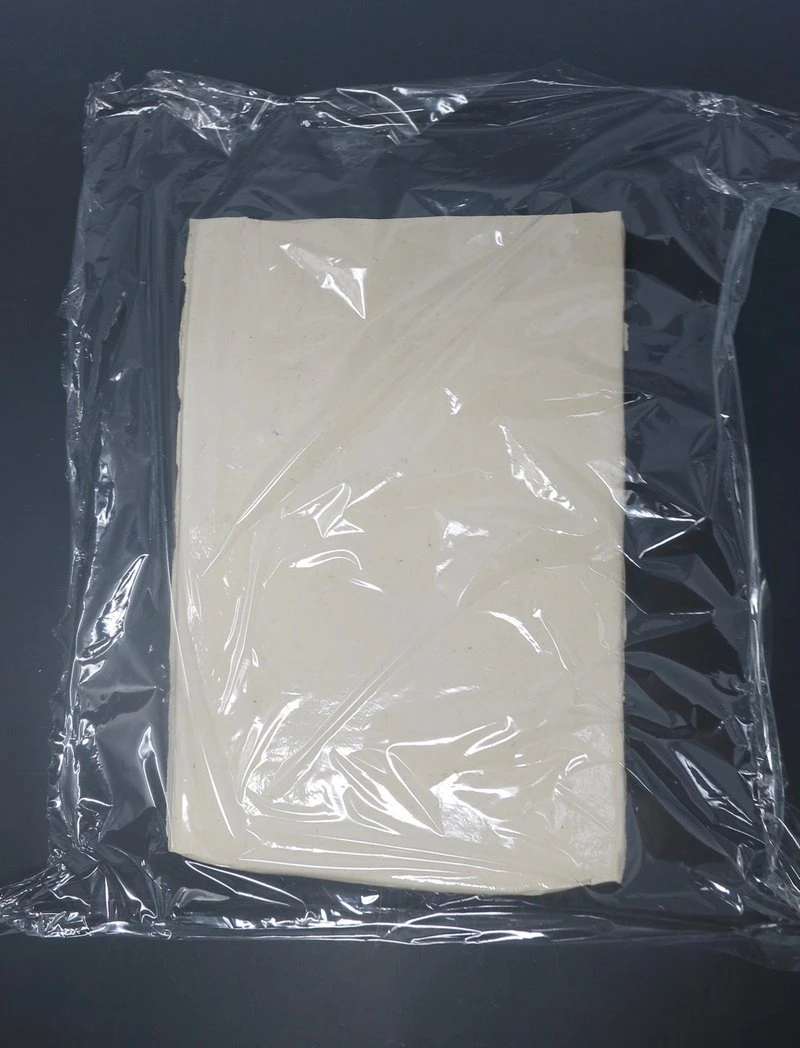 Firmly press down the house cutter into the clay.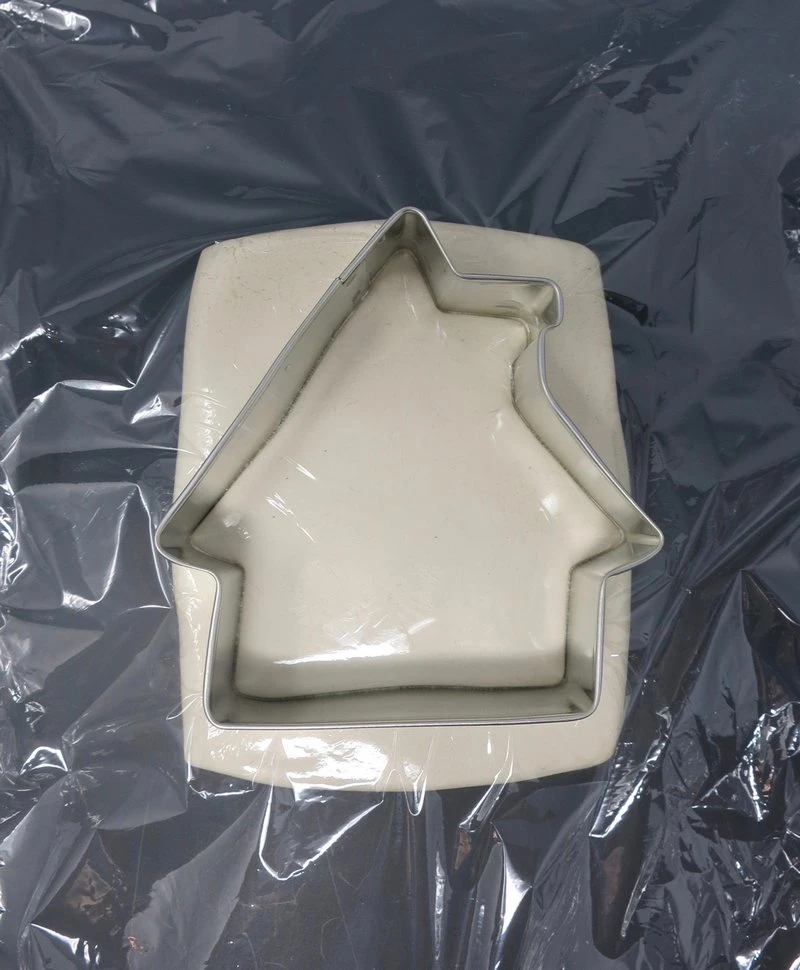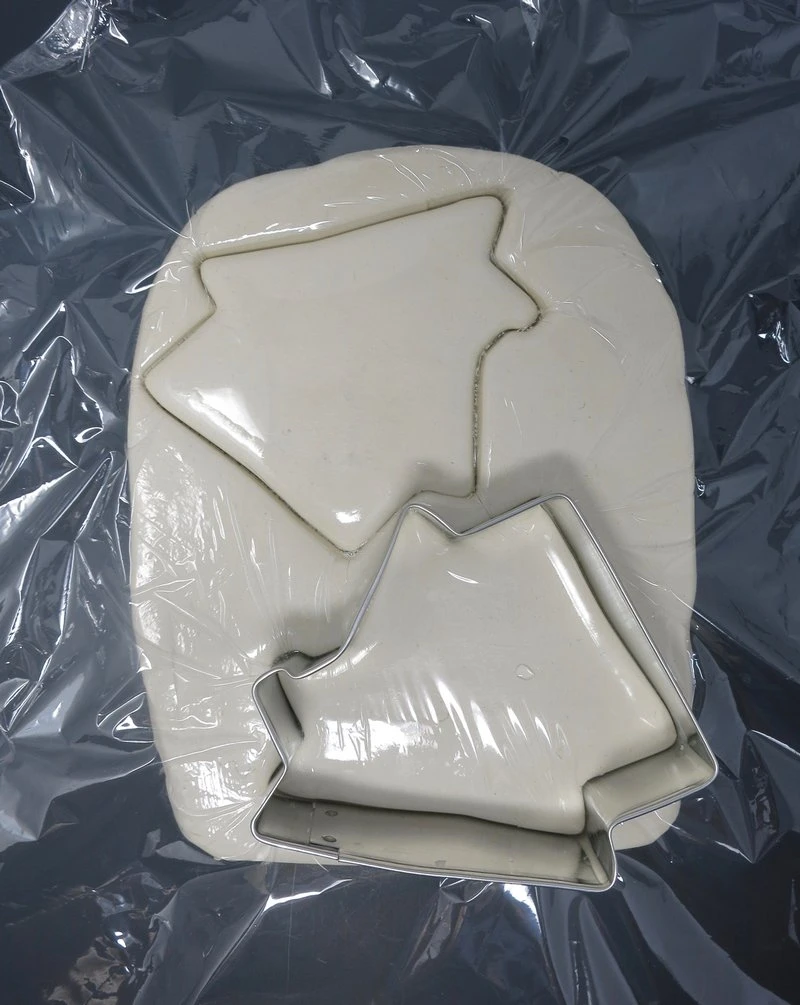 Cut out the desired amount of house ornaments or standalone houses from a single slab of clay.
Gently remove the access clay from around the house shape.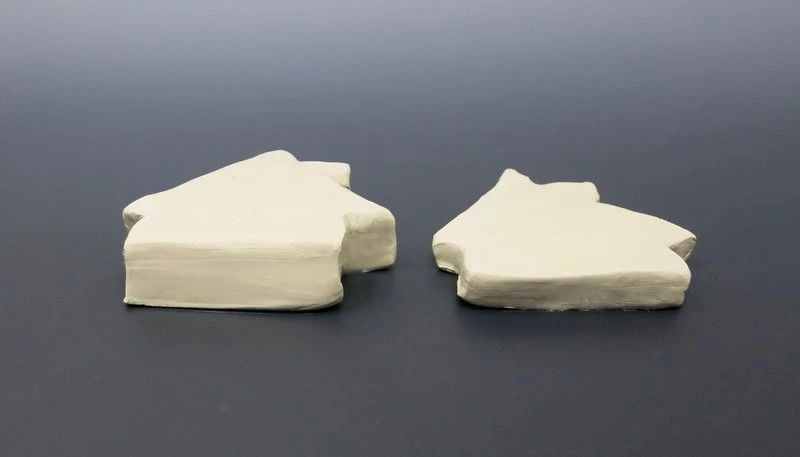 Step 2:
Smooth
Use the metal rib tool to smooth any rough edges or bumps.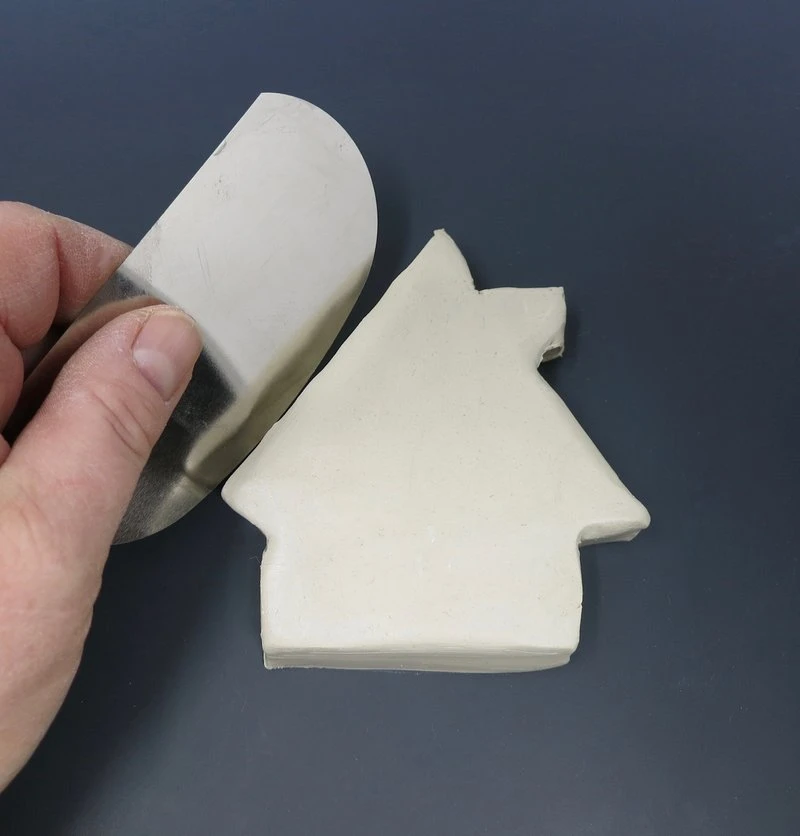 Step 3:
Decorations
Start by defining the roof line.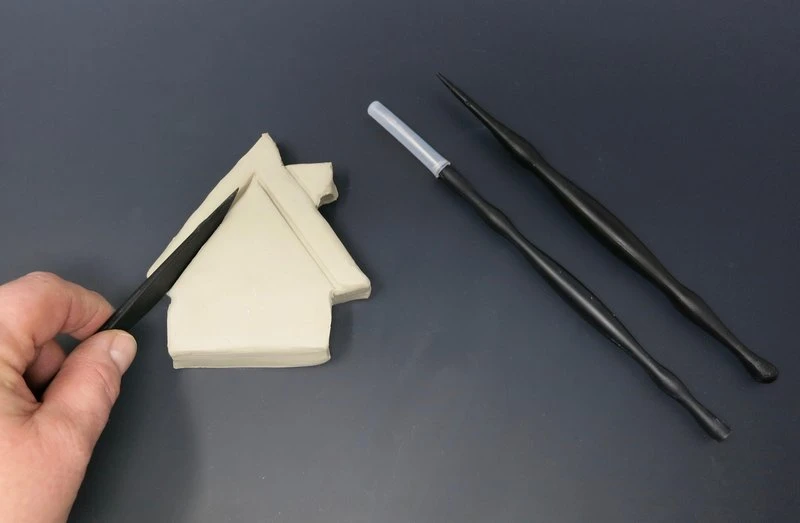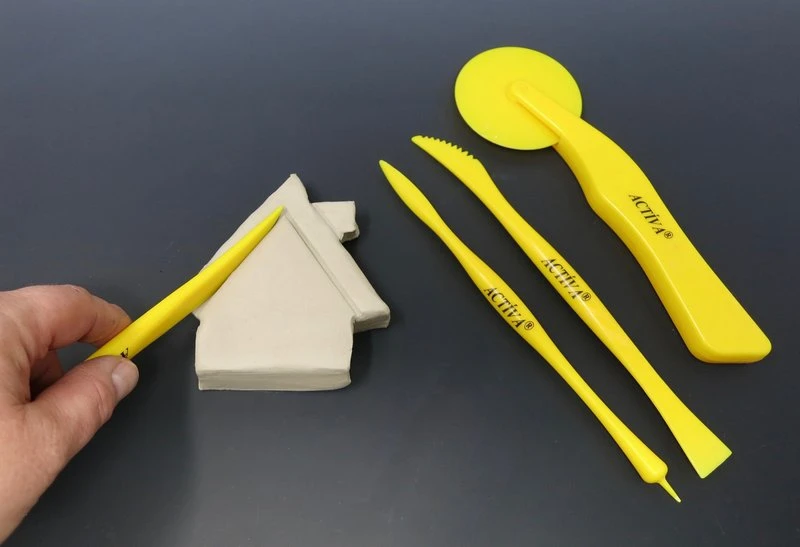 Draw, indent or add on the doors and windows.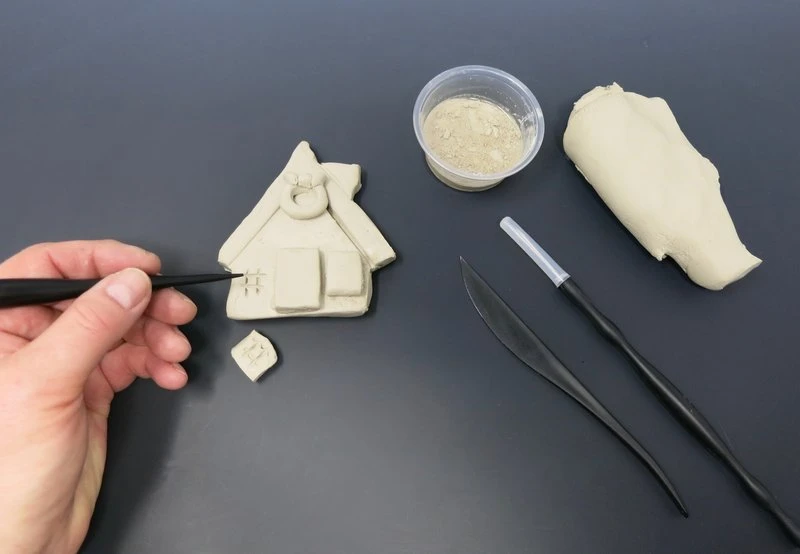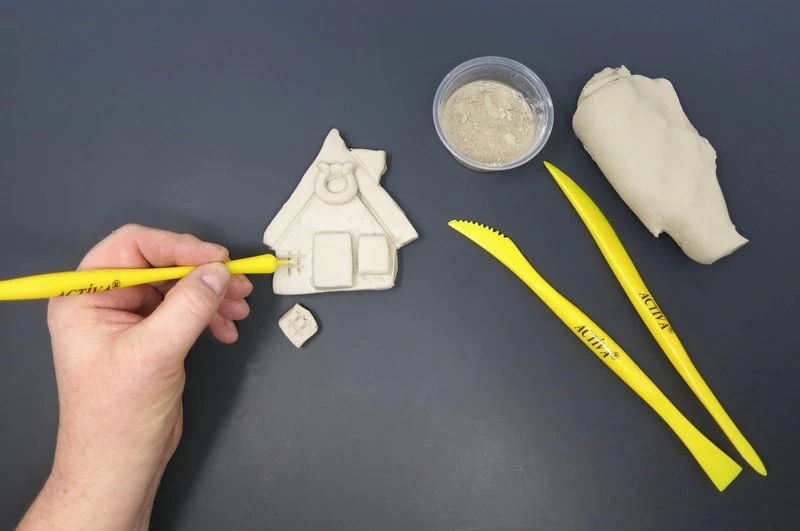 Score and slip pieces that are added on top of the house shape.
Indent the clay using the texture tools. Embellish the house with candy and frosting clay trimmings.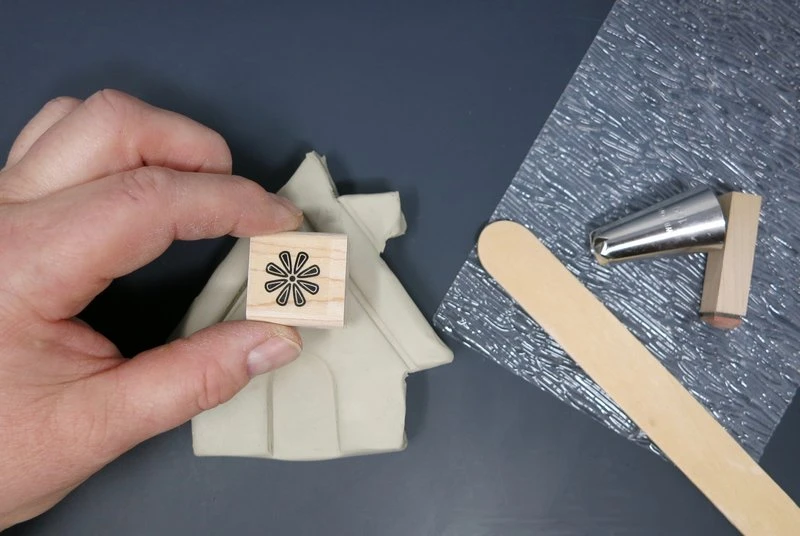 Add some extra clay on the top to create a snow covered look. Sprinkle it with snow glitter after the clay has finished drying.
Step 4:
Hook
Use the end of the drinking straw to cut away an opening to insert the ornament's hook. Leave clay solid for the standalone house.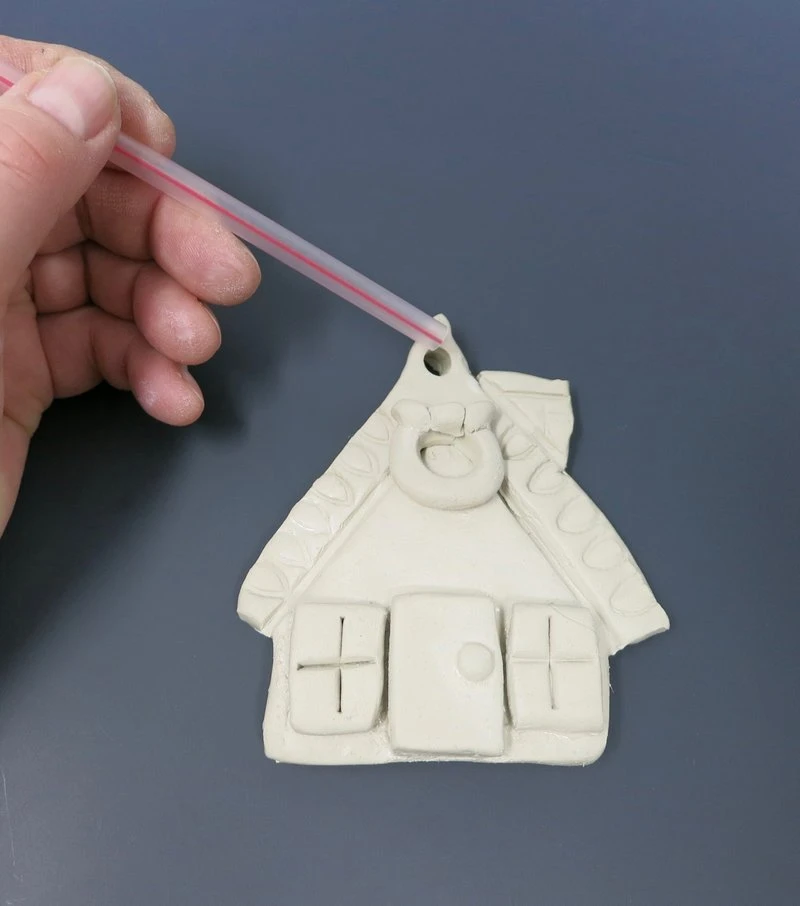 Step 5:
Dry
Allow the clay to dry for 24 hours before painting.
Step 6:
Paint
Apply colors to the gingerbread house.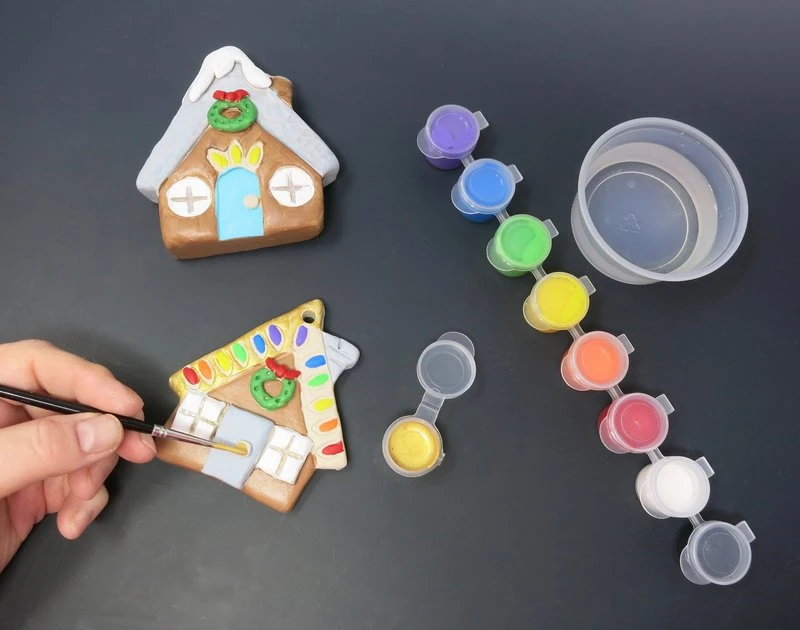 Step 7:
Embellishments
Add snow glitter to the roof for some added sparkle.
Step 8:
Hanging
Insert the string into the hole at the top of the house ornaments and knot the ends together.