Project by Colleen Kessler of Raising Lifelong Learners.
In this fun and functional project, you'll use your own hand to make a unique jewelry holder!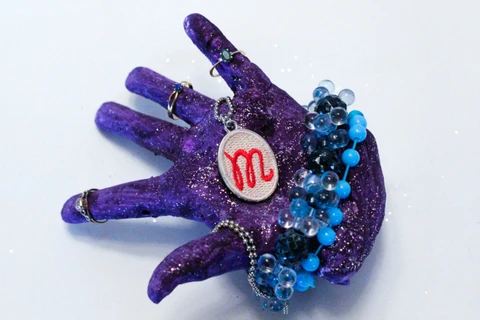 SUPPLIES NEEDED:
Water
Stirring Stick
Plastic Container
Plastic Bag
Metal file, sand paper, etc. (optional)
Paint, glitter, etc. (optional)
INSTRUCTIONS:
STEP ONE: Mix the Instamold compound according to package directions directly in your plastic container.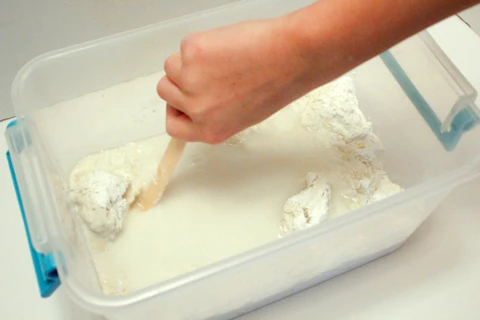 STEP TWO: Place your hand in the compound, arranging your fingers so they are spread out to fit rings, and let the compound harden around your hand (10-20 minutes depending on your mixture's consistency).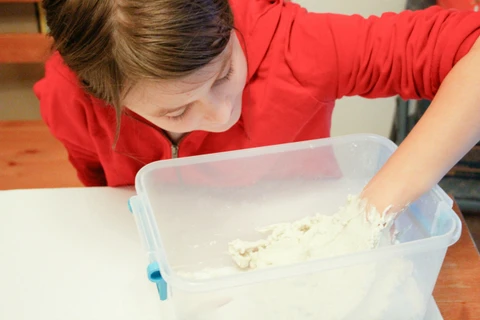 STEP THREE: Wriggle your hand out carefully and let the mold dry out for another 20-30 minutes.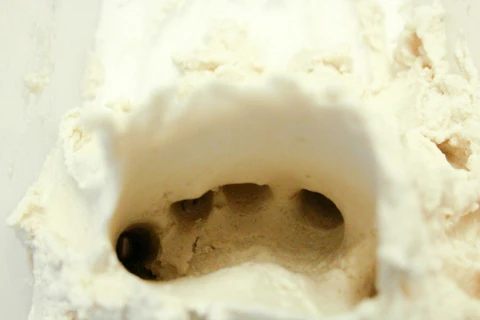 STEP FOUR: Mix the ArtPlaster according to package directions directly into a plastic bag, cut the tip off the bag and use it to squirt the plaster into the mold, tapping to release air bubbles.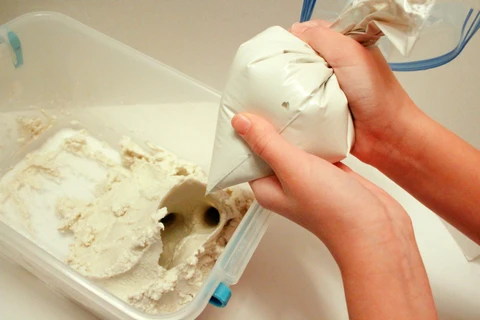 STEP FIVE: Let dry overnight.
STEP SIX: Peel the Instamold compound off of the hardened plaster cast. You can use a metal file or sandpaper to smooth out any rough spots.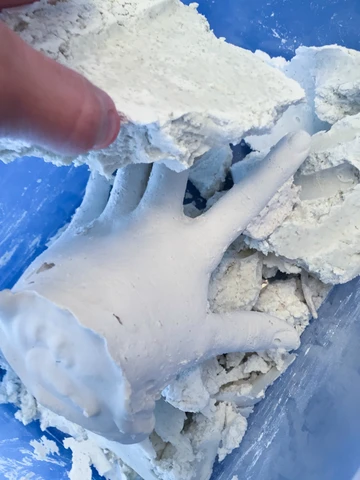 STEP SEVEN (OPTIONAL): Decorate your hand cast with paint, glitter, and whatever materials you have on hand.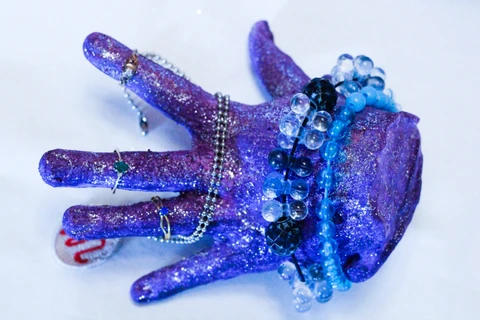 STEP EIGHT: Once your decorations are dry, put rings and bracelets on your Hand Cast Jewelry Holder and set it on a dresser.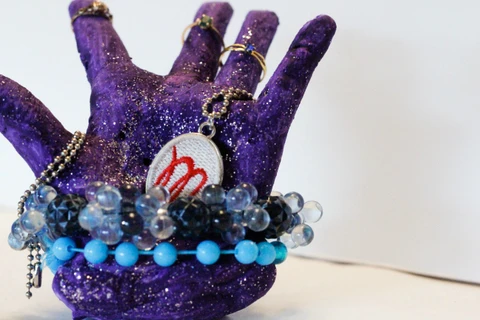 Pin this project to Pinterest so you'll remember where to find it later!