By Audrey Lozano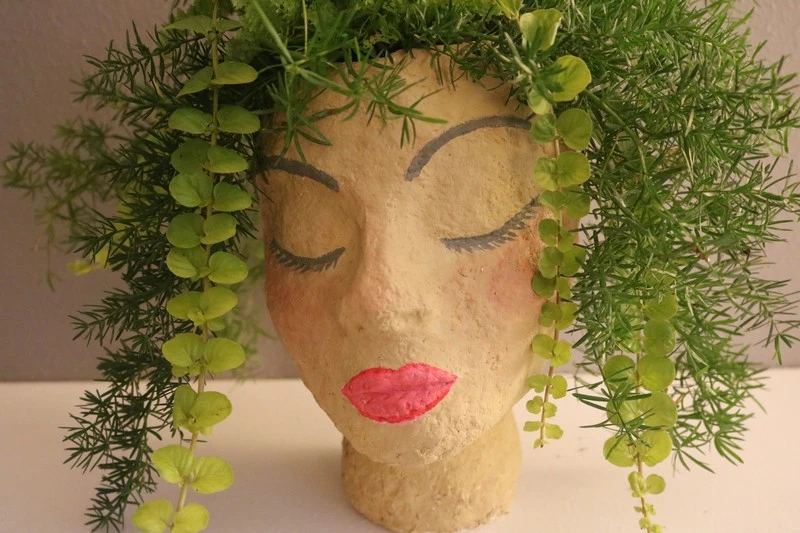 Summary: Creating this gorgeous indoor planter allows you to play with one of our most popular products, CelluClay! a unique instant paper mache that mixes easily, and is virtually limitless in its applications. Have fun creating multiple designs for your home or art class while learning basic sculpting techniques.
SAFETY TIPS: CelluClay can be mixed in any plastic container, we recommend always doing it in a ventilated room, or for easier preparation, use a Ziploc plastic bag.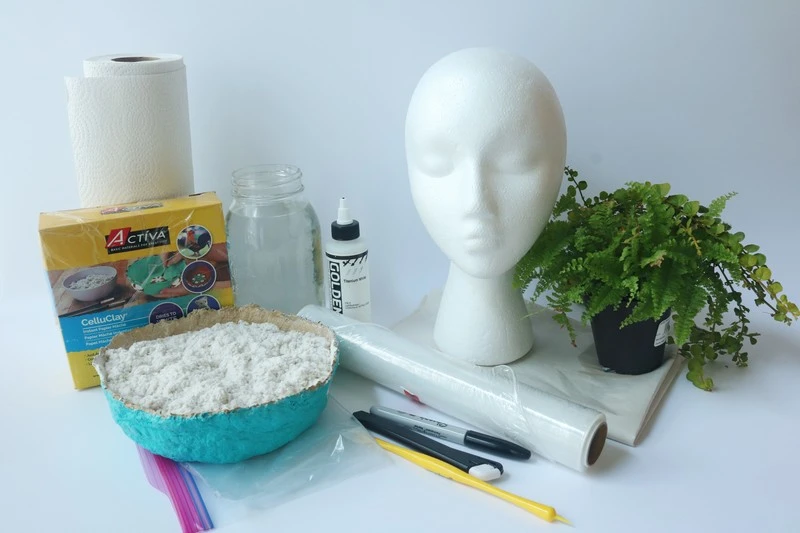 Materials Needed:
Styrofoam head
Marker
Exacto knife
Large Ziploc Bag
Glass with water
Acrylic paint in colors white, grey, hot pink or red, tan
Indoor plants (ferns or succulents)
Brushes
Step 1:
Use a marker to select the area that you are going to cut.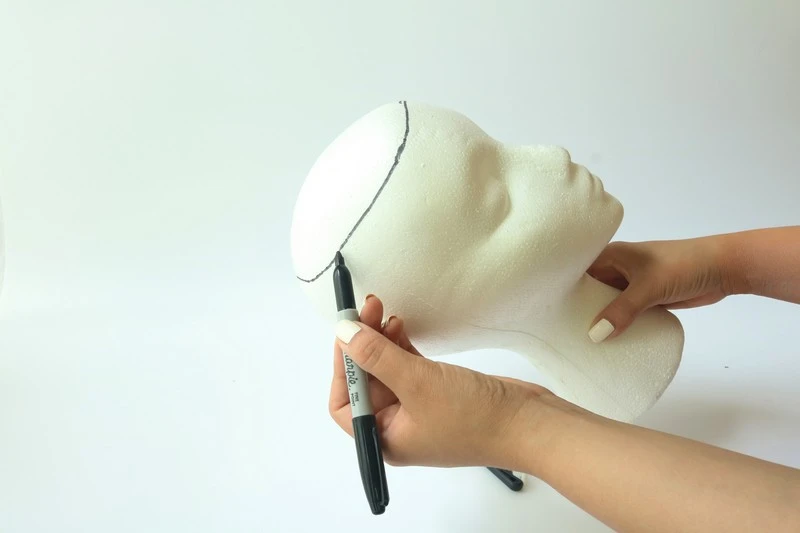 Step 2:
Carefully, with the exacto knife, cut the area and remove all excess styrofoam inside, this is the area where you are going to place your plant.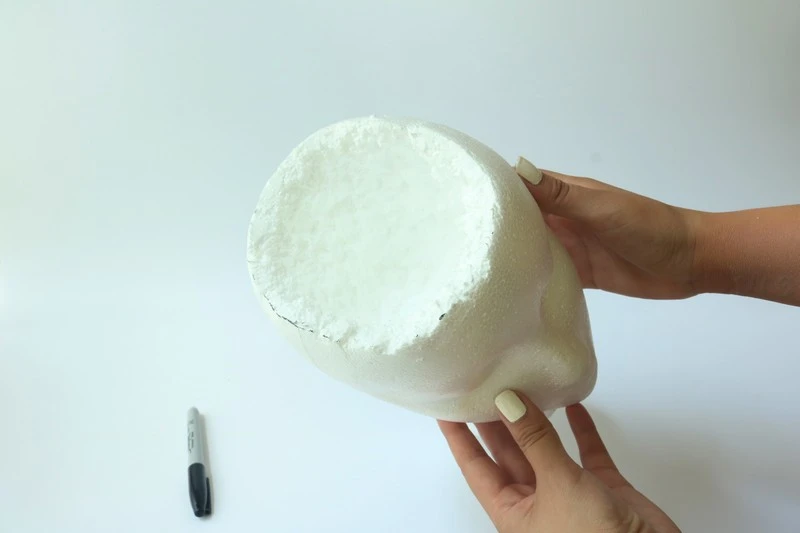 Step 3:
In a Ziploc plastic bag mix 8 cups of papier-mache per 3 cups of warm water, add 5 tbsp of white acrylic paint to give it that extra bright white color to the mixture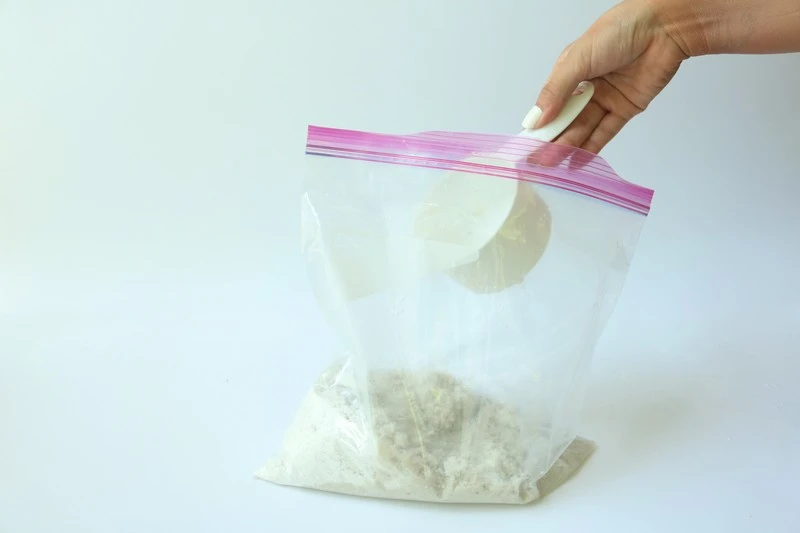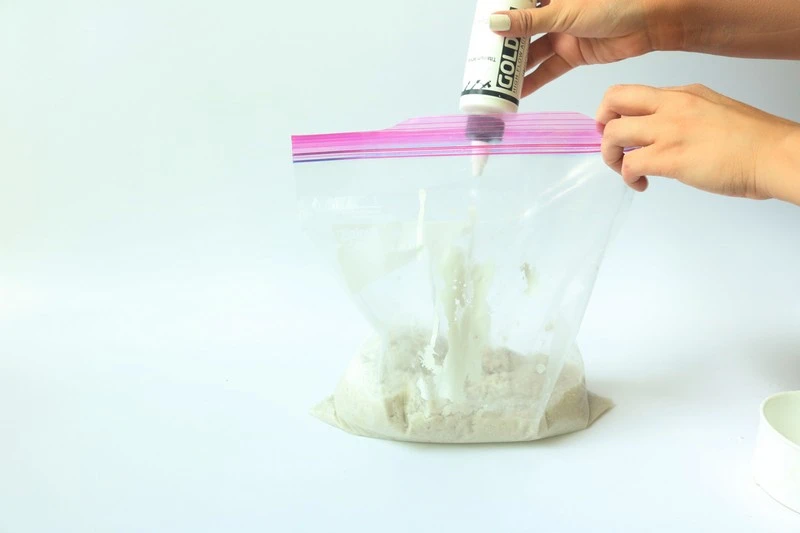 Step 4:
Close the Ziploc bag and start to blend the mixture with your fingers, press the bag slowly, take your time, the more you get rid of the bumps in the mixture the smoother and easier is to work with CelluClay. Once the mixture it's perfectly blended and ready take the knife shape Activ-Tool and start applying one thin layer of the CelluClay all over the head. Front back bottom and inside. Let it set for 12 hours.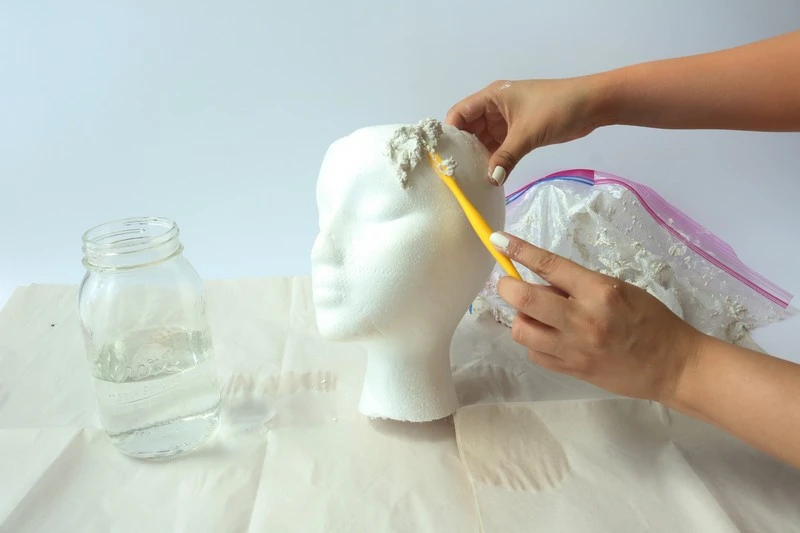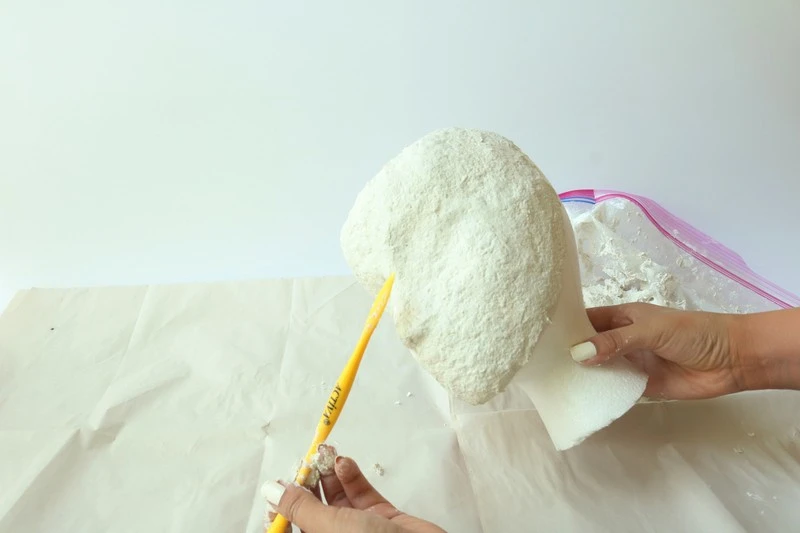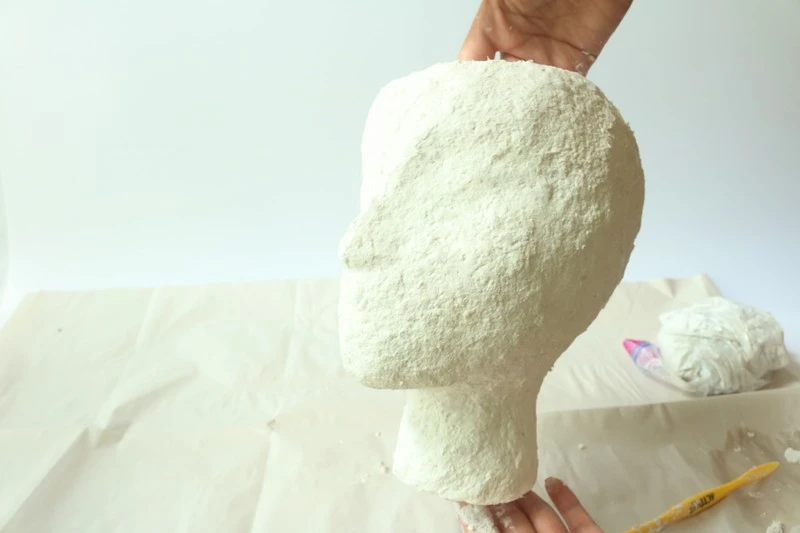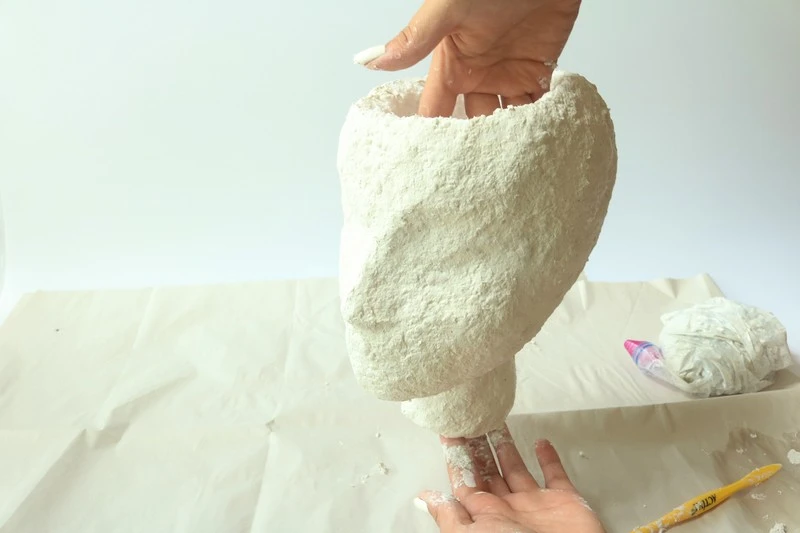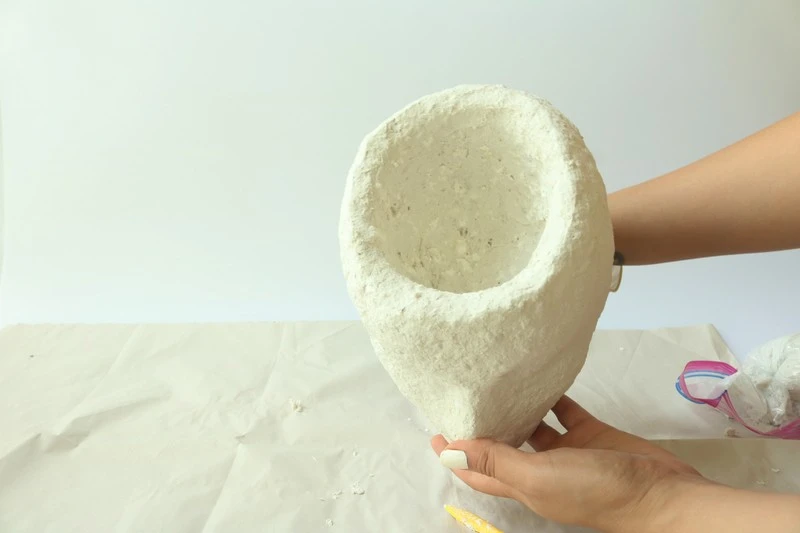 Step 5:
Once the first layer is completely dried, it's time to design the facial features of your sculpture, take one ball of CelluClay (2 inch diameter) dip it in water and using the Activ-Tools and your fingers start designing the eyebrows, then prepare another ball of Celluclay, create the nose and cheeks, then make another CelluClay ball and create the lips chin and jaw. When finished let it set overnight.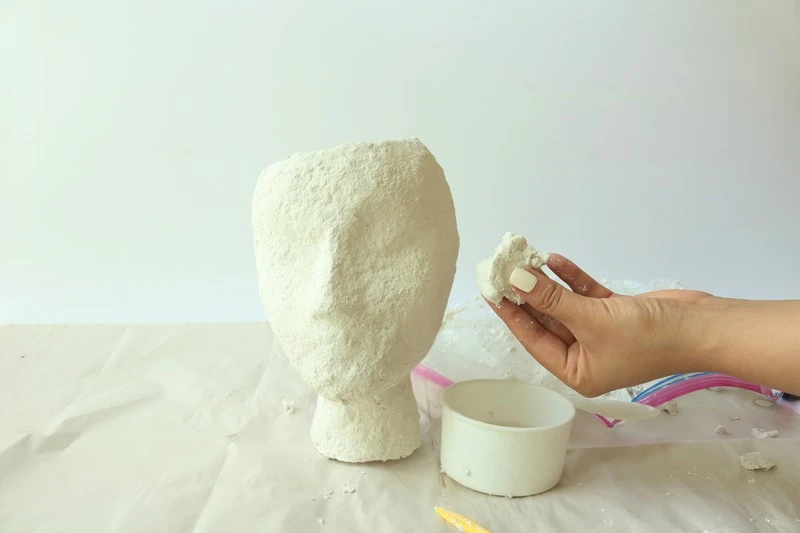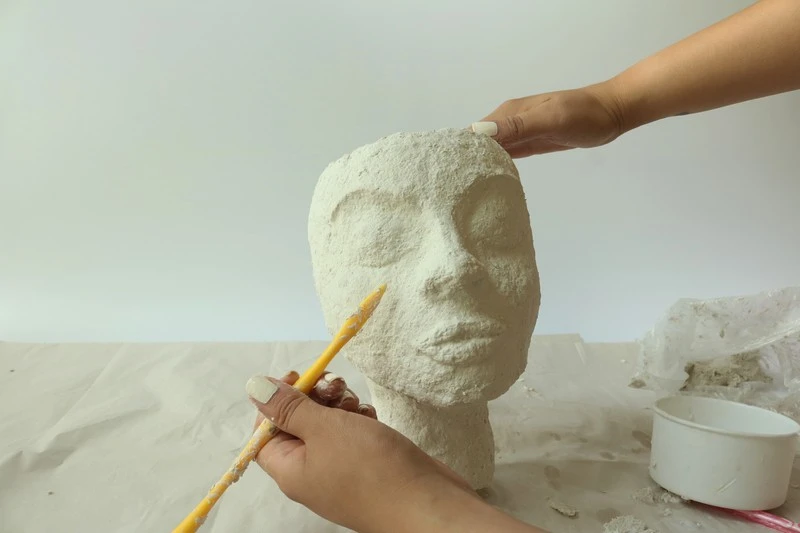 Step 6:
Paint with a brush and acrylics the skin (in color tan), the eyebrows and eyelashes (in color grey) and add blush on the cheekbones and paint the lips with the pink paint. Let it set overnight.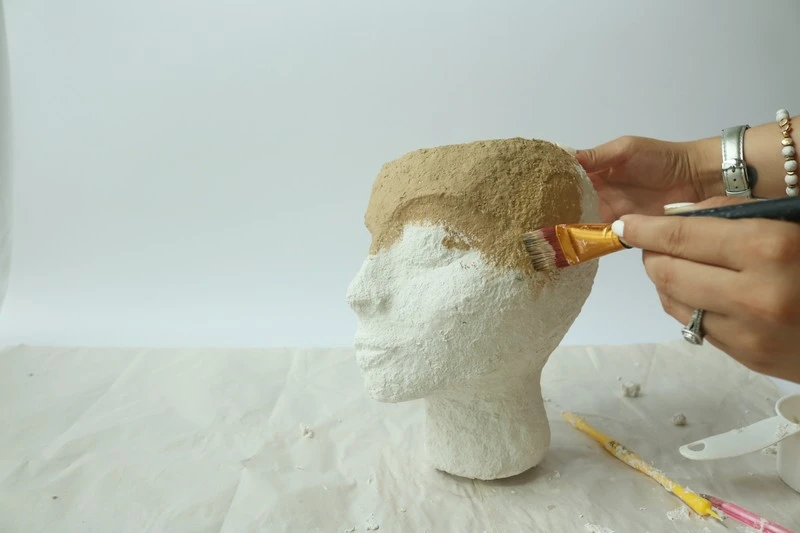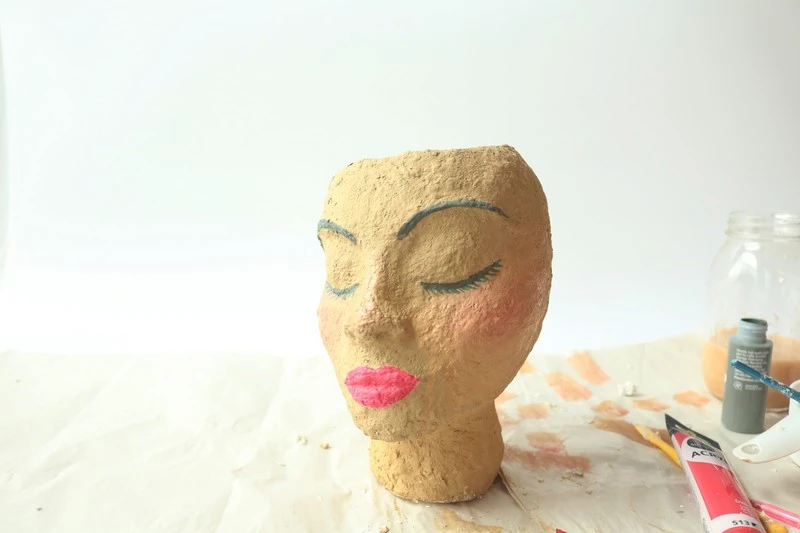 Step 7:
Once the paint it's completely dried, you can spray a layer of acrylic sealer to prevent effects of the humidity or add a layer of waterproof glue. Once ready add the plants to create the hair effect. Have fun!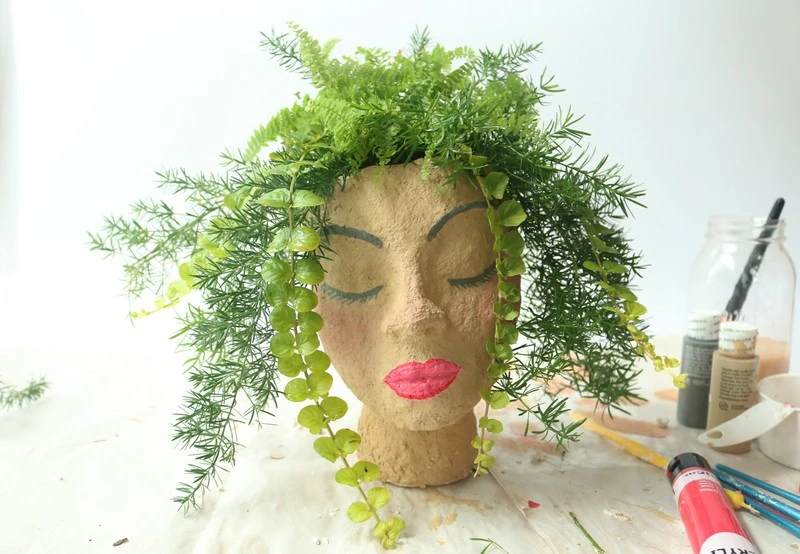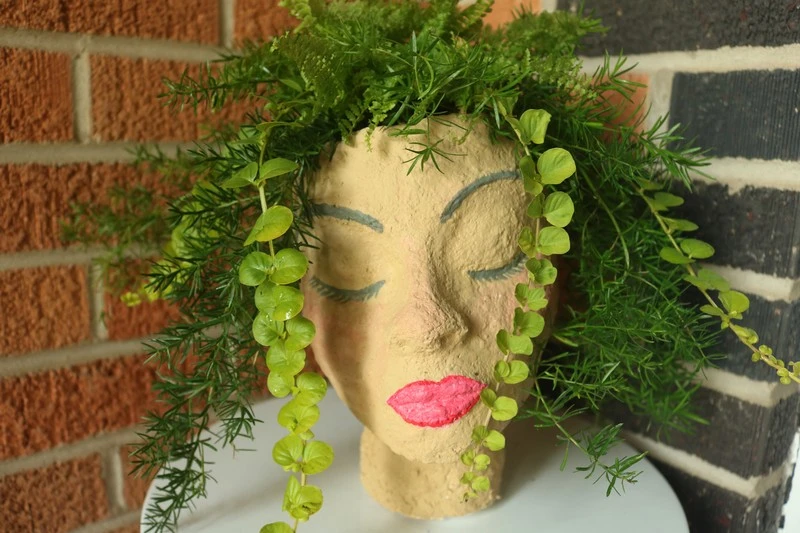 And it's finished!