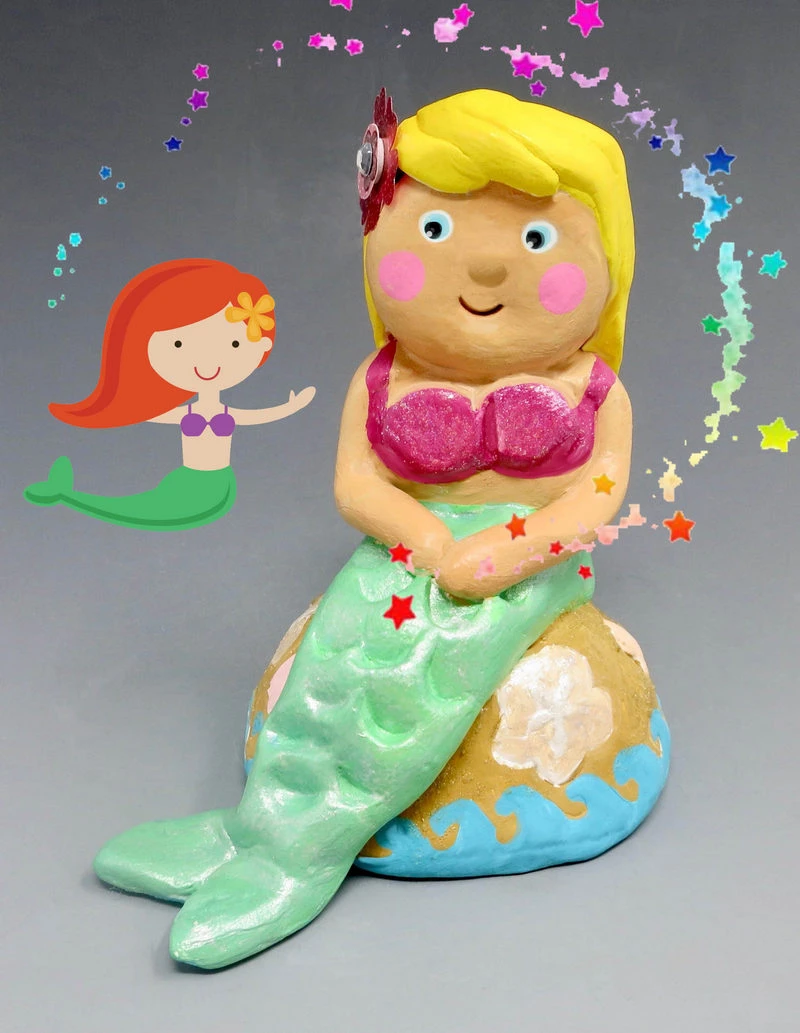 Materials Needed:
Popsicle Stick
Seashells
Newsprint
Water Bowl
Acrylic Paint
Brushes
Pearlescent Mixing Medium
White Glue
Play Sand
Step 1:
Base
Form a pinch pot and turn it upside down to create the base of the sculpture.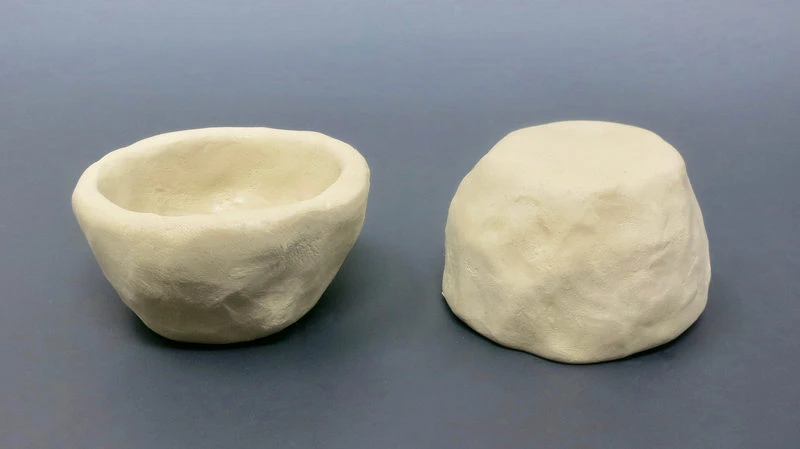 Use found objects like a seashell to create a beached rock. The Shell Fondant Tool may be used.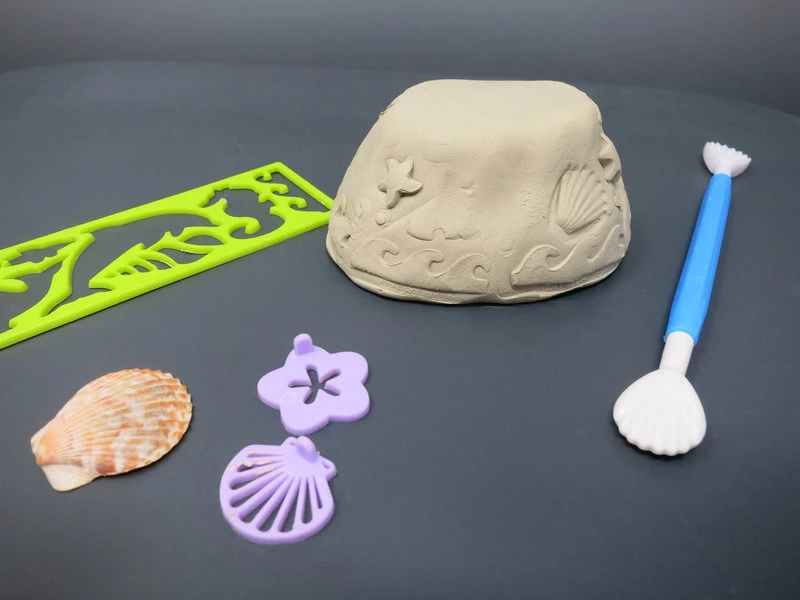 Turn the pot right side up and stuff it with newsprint to help it keep its form while drying.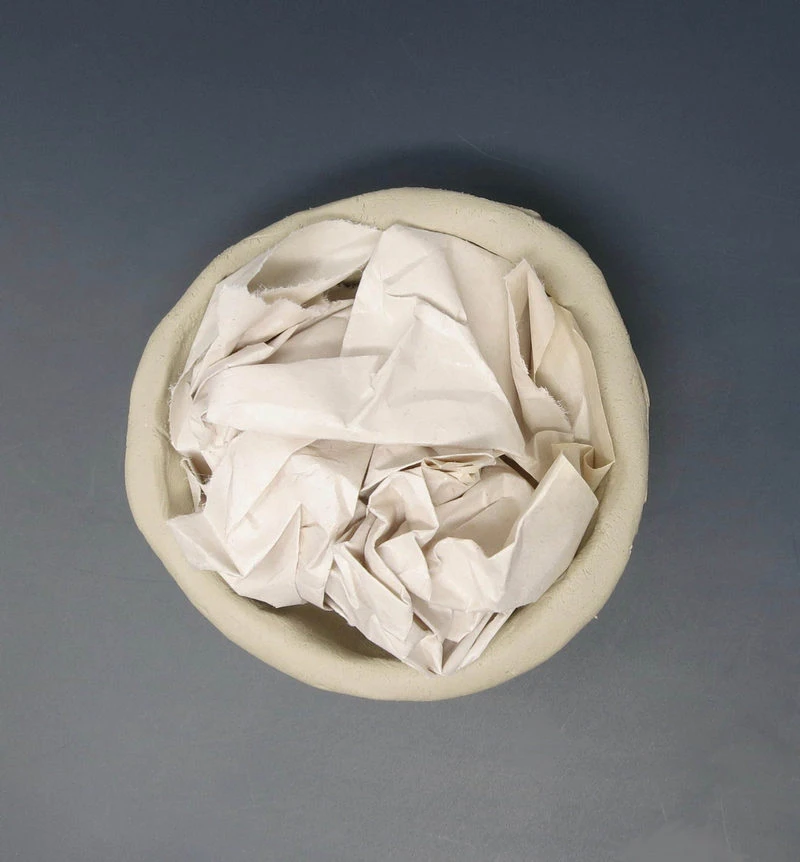 Step 2:
Forms
Roll:
3 large spheres
1 large cone
2 small cylinders
2 tiny spheres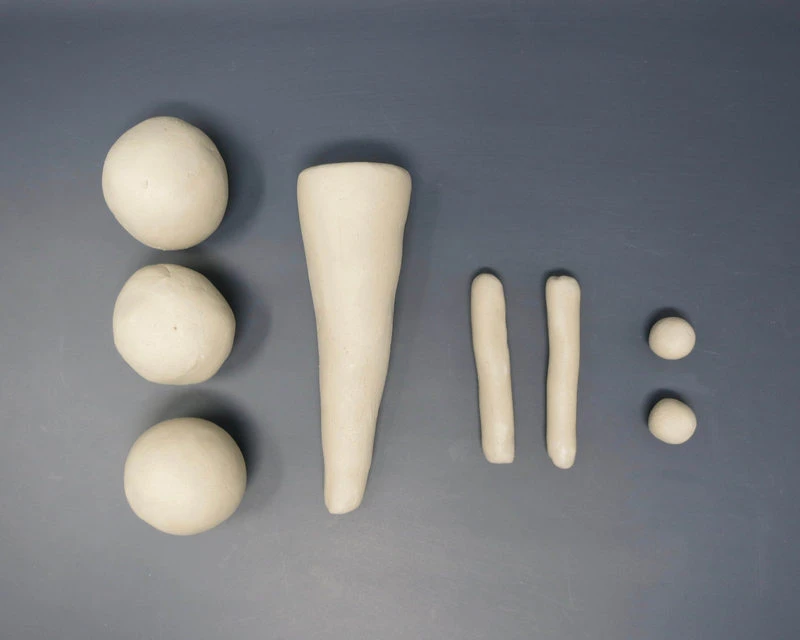 Step 3:
Tail
Split the end of the cone with the flat edged tool. Round off the ends of the clay to form the mermaid's tail.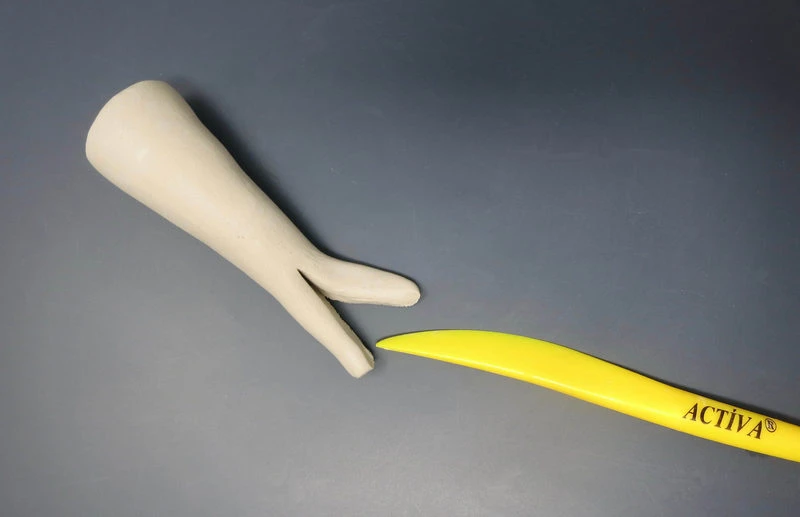 Use a popsicle stick to indent the scales of the mermaid's tail.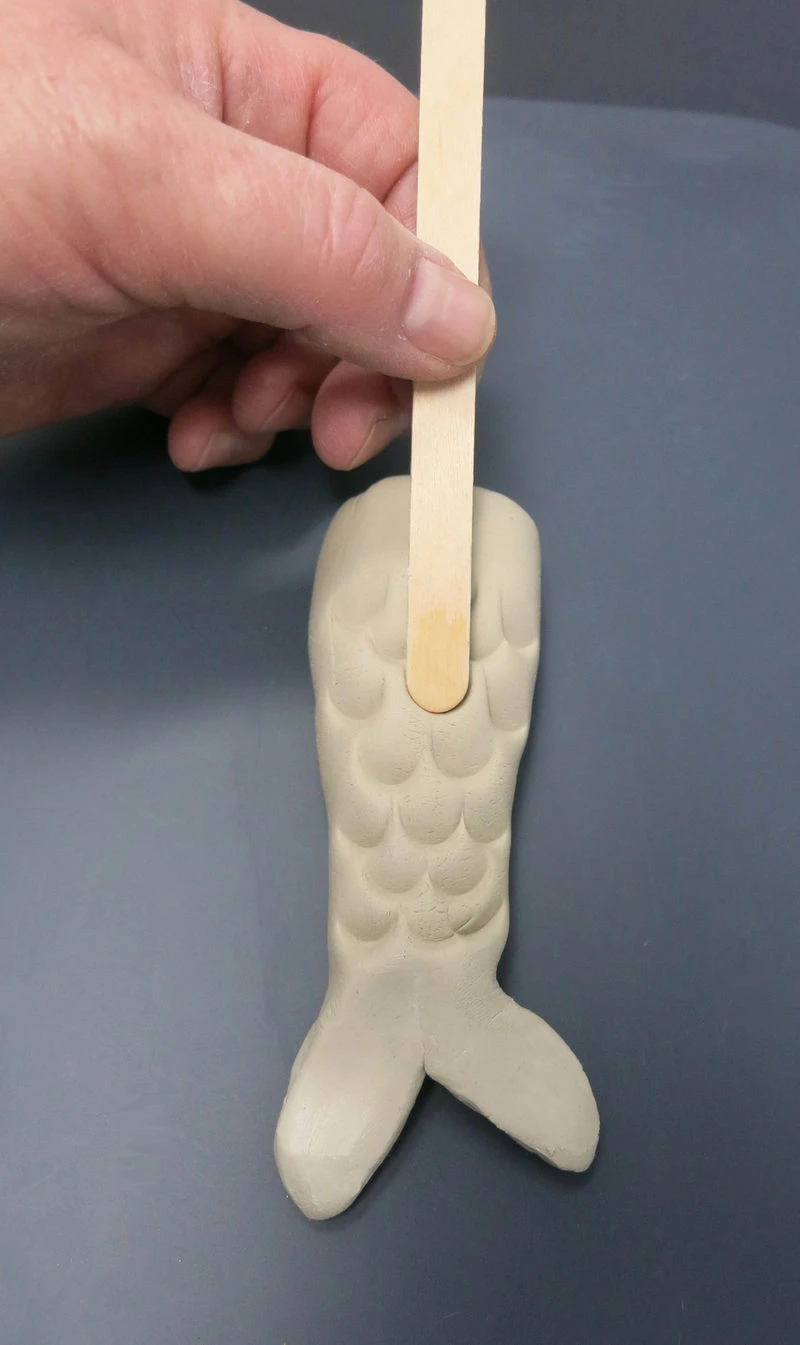 Step 4:
Base
*Score and slip the mermaid's tail onto the beached rock.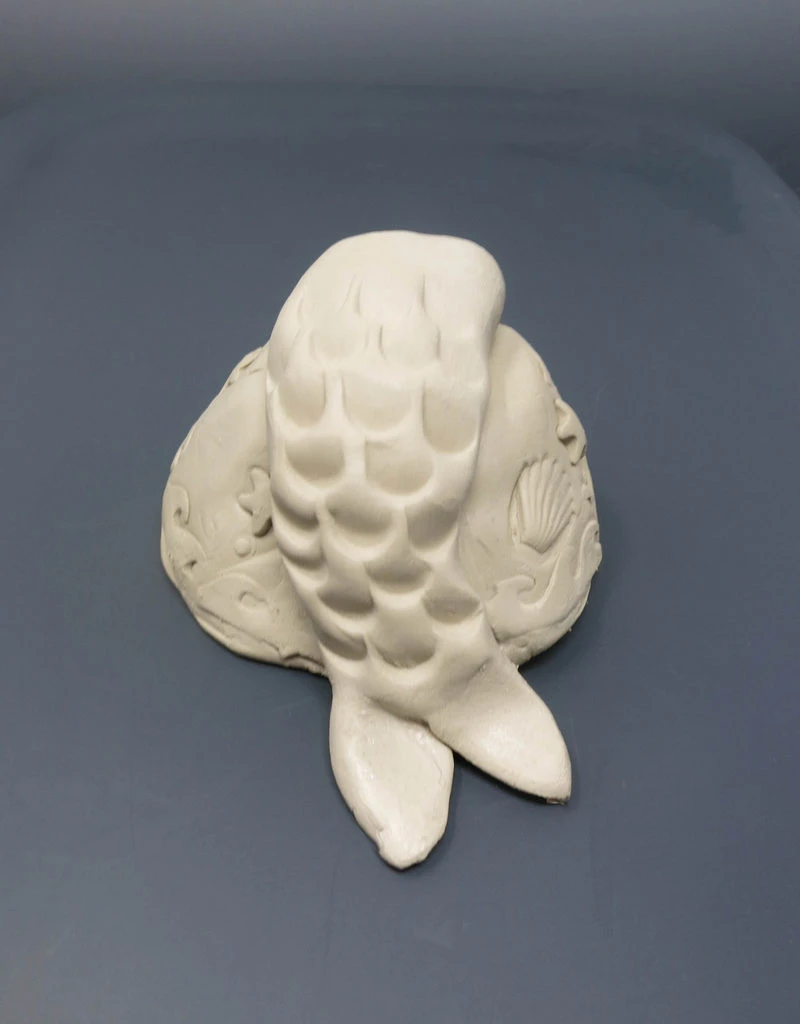 * To Make Clay Slip
1. Break off some small chunks of clay and place them in a container and let them completely dry out.
2. When the clay chunks feel dry add enough water to cover the clay.
3. Wait a few minutes. The clay will break down absorbing the water, it will look soft and mushy. This mushy stuff is the slip and it is applied between clay pieces to glue them together.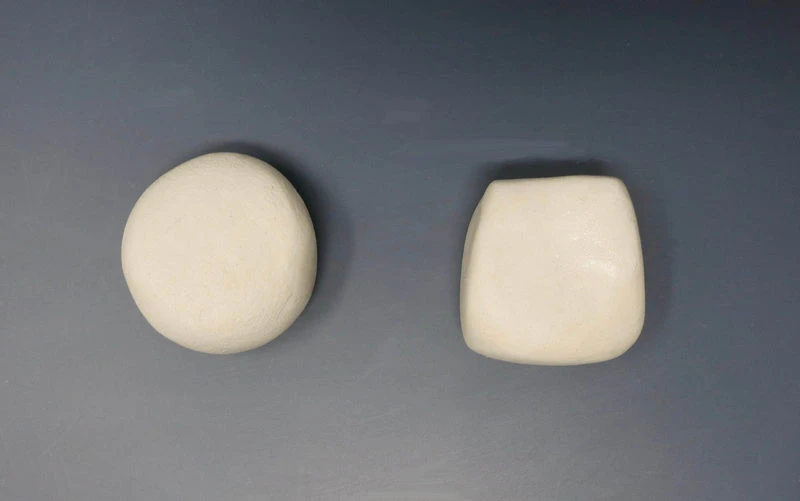 Step 5:
Torso
Slightly flatten two of the large spheres. Shape one to look like the illustration presented here.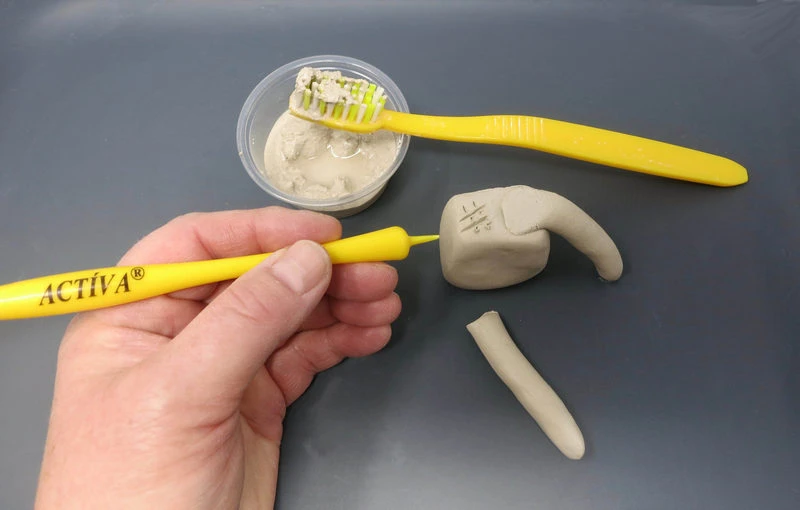 Step 6:
Arms
Score and slip the two small cylinders onto the torso to form the arms. Gently pinch the end of each cylinder to shape the hands.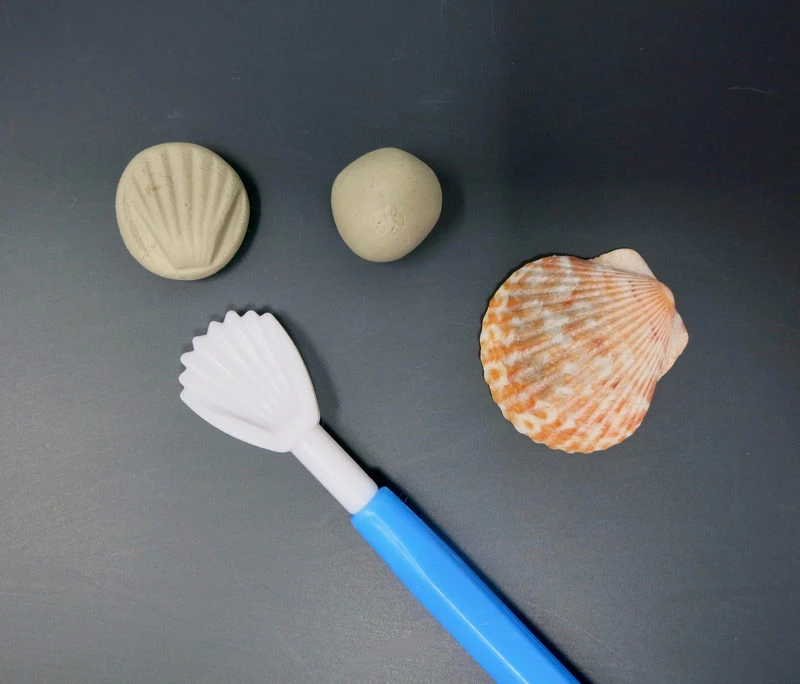 Step 7:
Bikini Top
Slightly flatten the two small spheres. Indent a shell into the clay to create a ridged texture.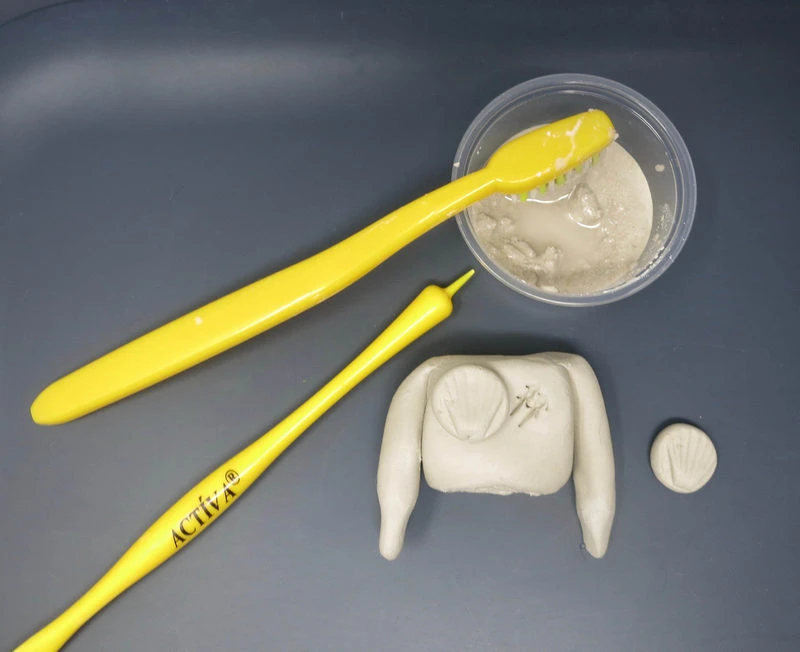 Score and slip the clay shells onto the torso to form the bikini top.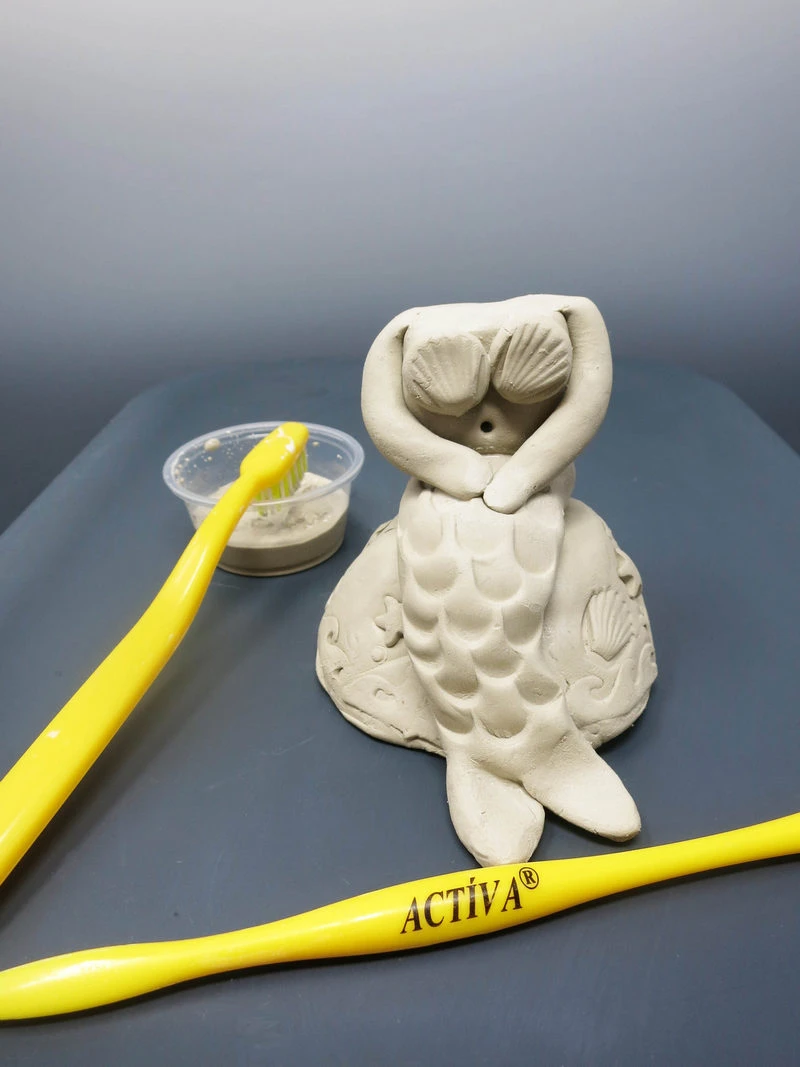 Step 8:
Body
Score and slip the torso onto the tail to form the mermaid's body.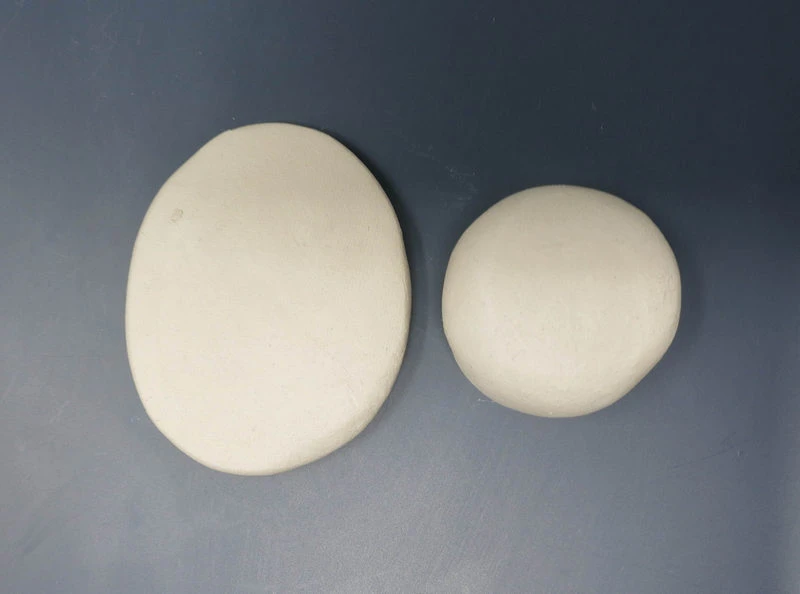 Smooth the two pieces together and join the body to the base.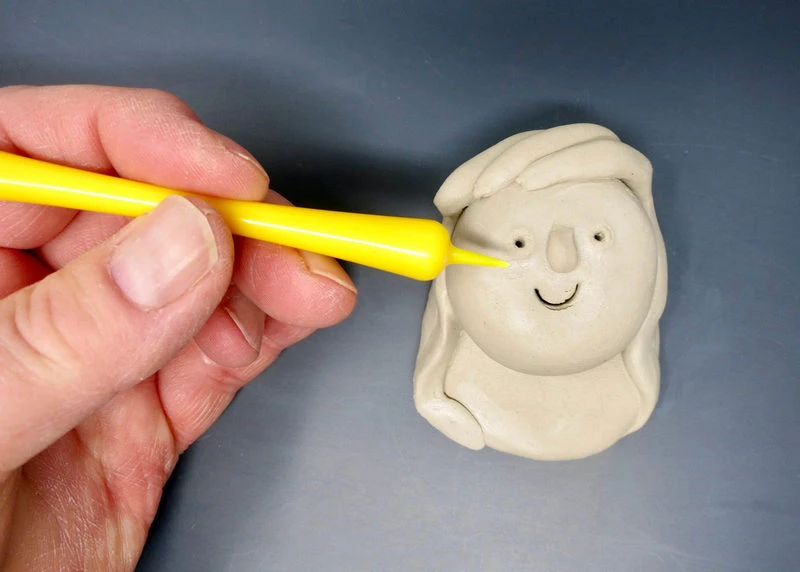 Step 9:
Head
Flatten the last large sphere to create long hair for the mermaid. Attach it to the round sphere and draw on a face. Additional hair and accessories may be added.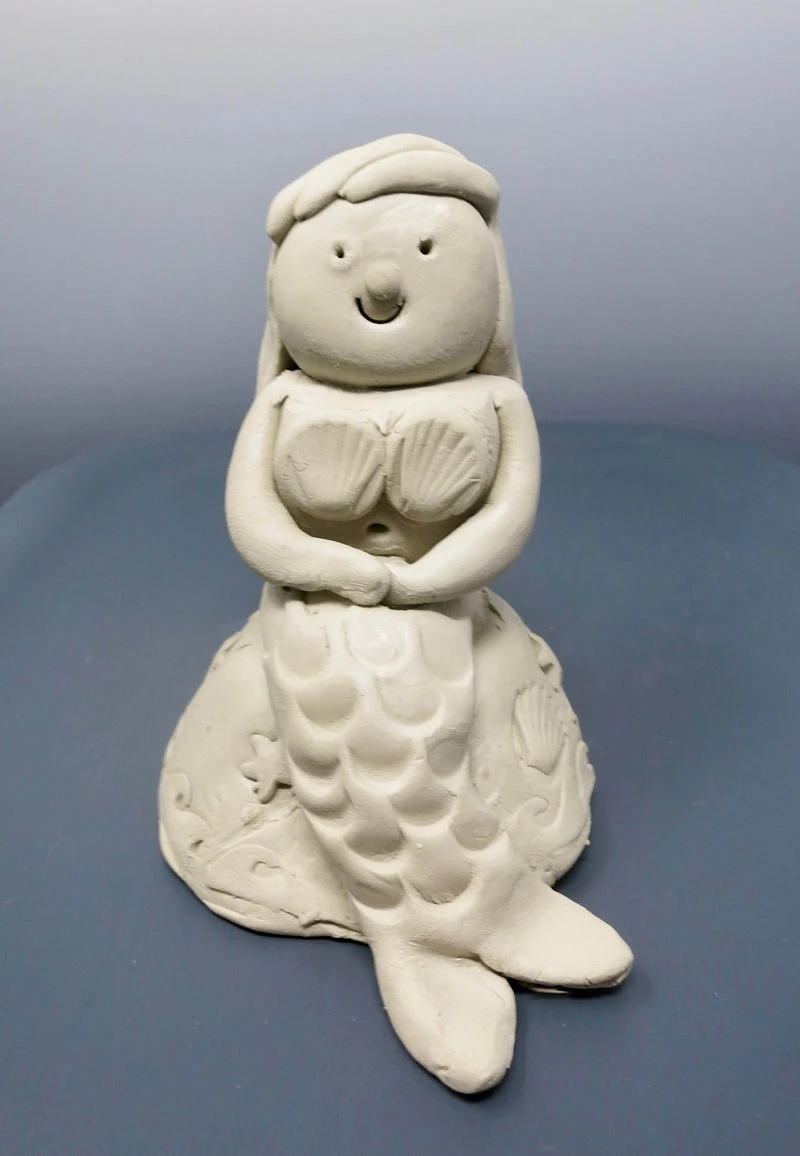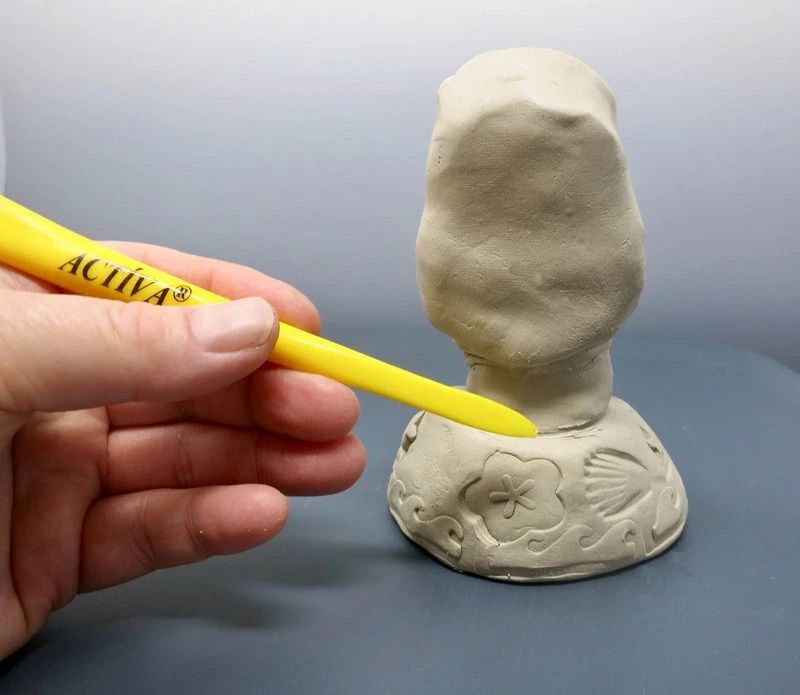 Step 10:
Dry
Allow the clay to dry for 24 hours before painting.
Step 11:
Paint
Paint the sculpture using a variety of colors. Real sand may be added by mixing white glue with the sand and applying it to the rock to give the rock a rough texture. Use some iridescent paint like Pearlescent Mixing Medium over the tail to give it a magical touch.