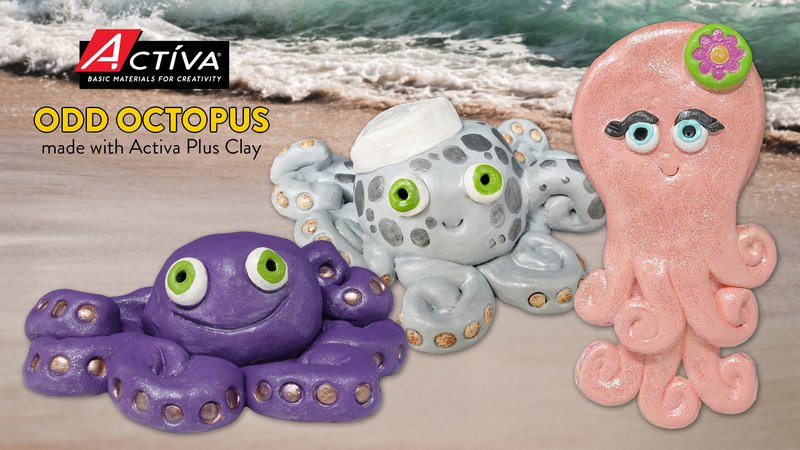 Materials Needed:
Water Bowl
Acrylic Paint
Brush
Step 1:
Body
Roll 1 large sphere.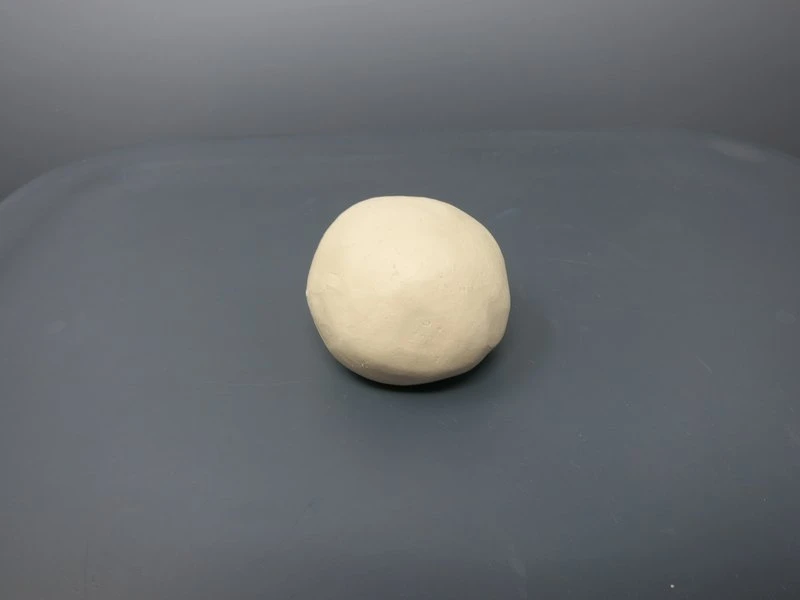 Flatten the sphere for the hanging sculpture variation.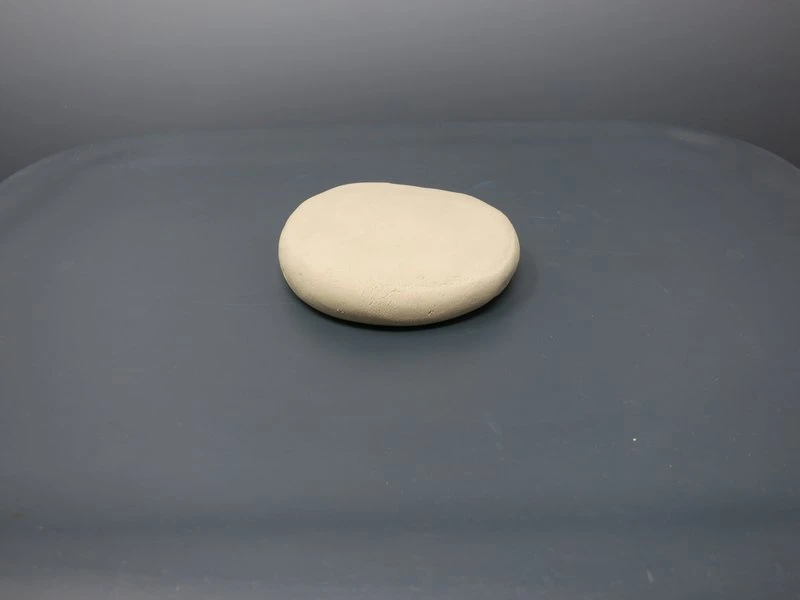 Step 2:
Tentacles
Roll 4 thick cylinders out of the clay.

Cut the cylinders into 8 even coils.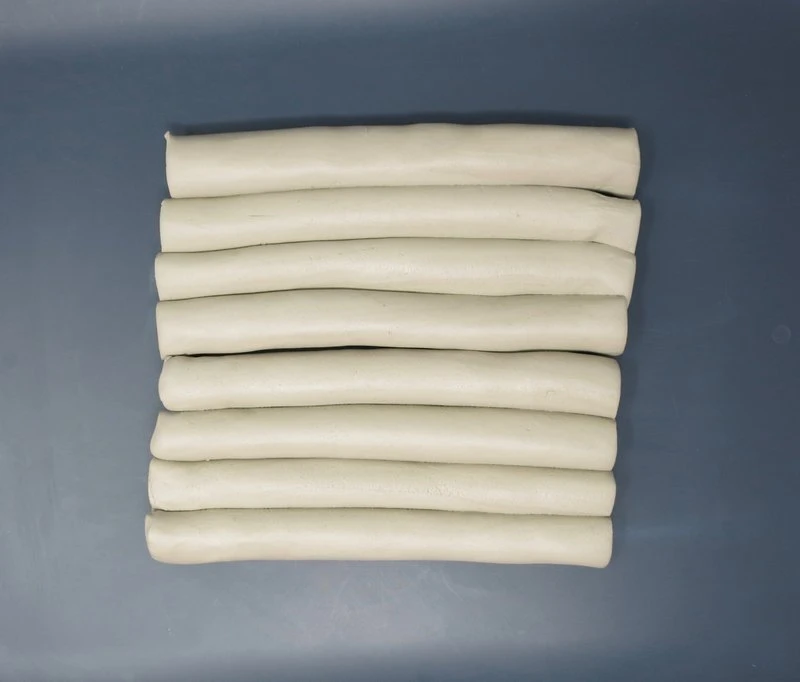 Score and slip the coils onto the body.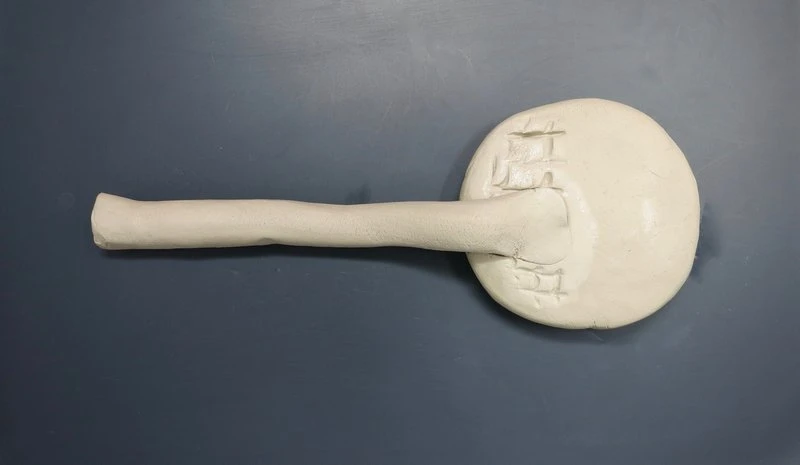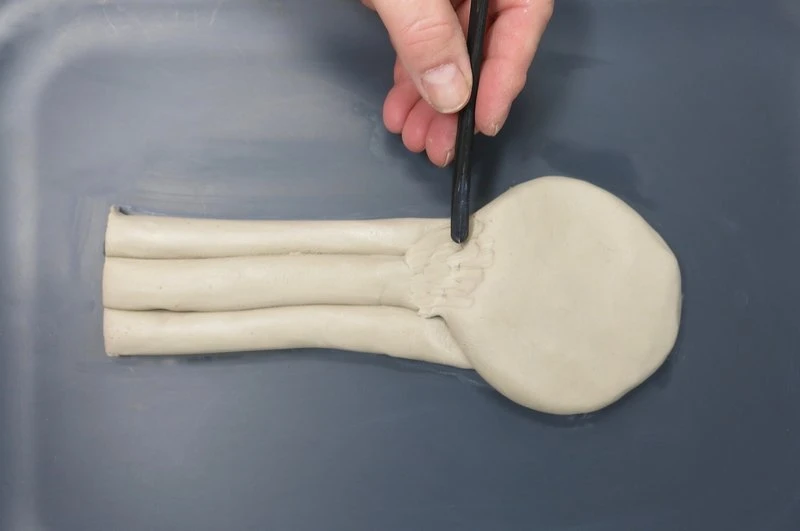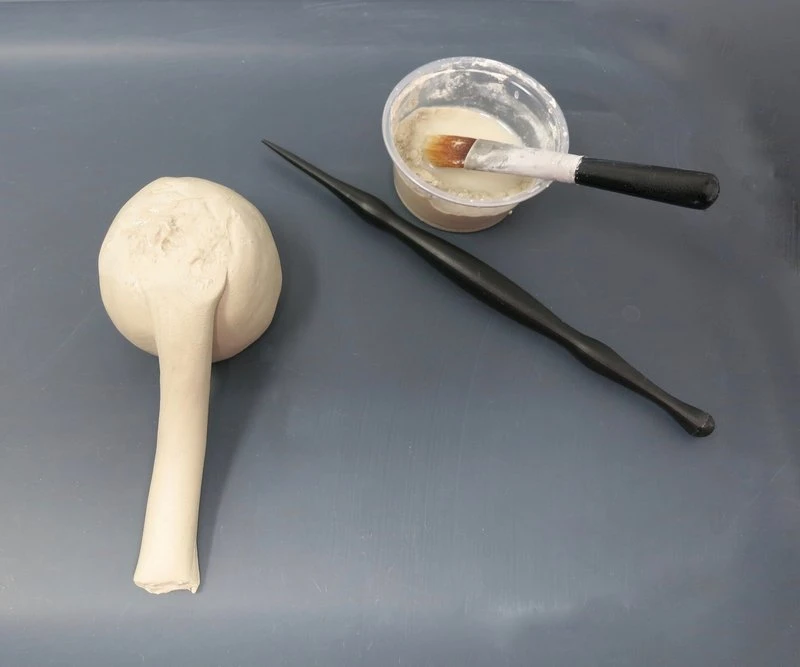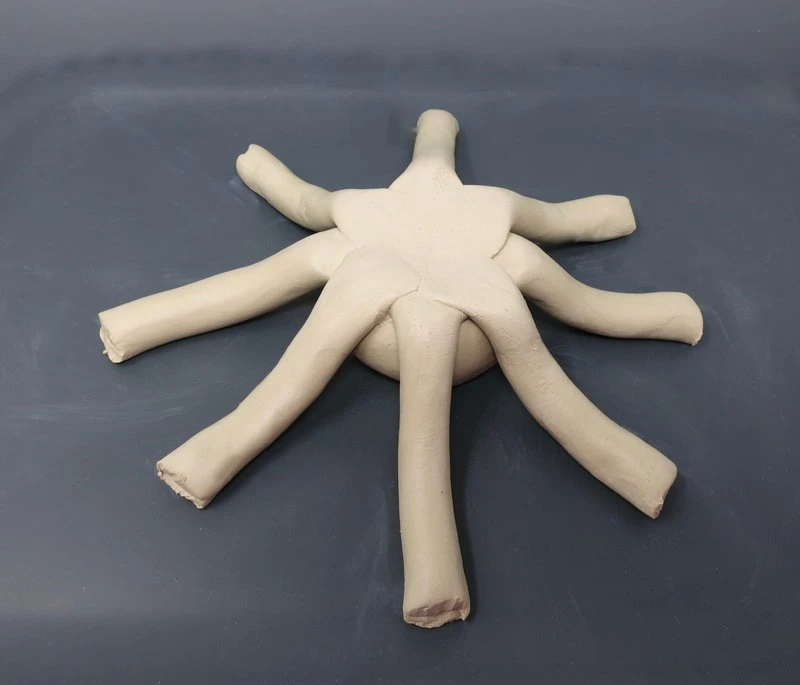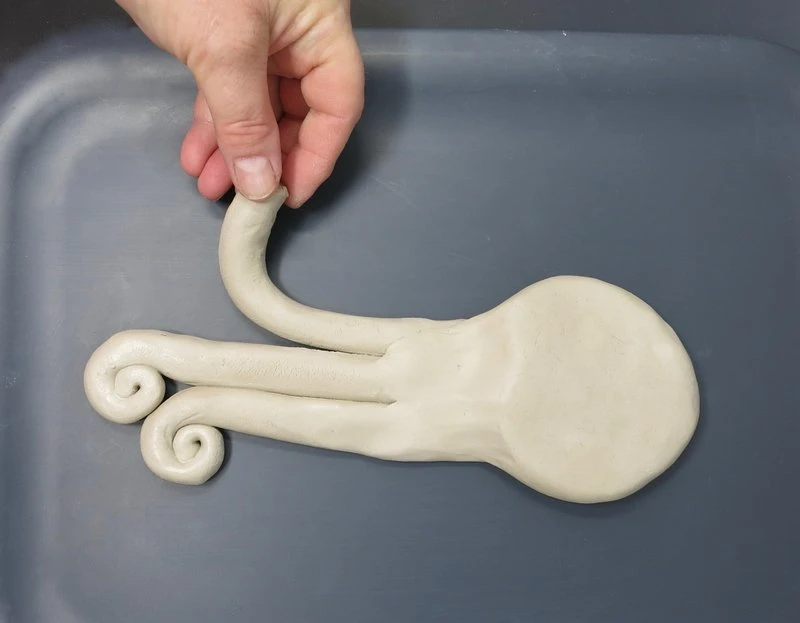 Pinch the ends of each coil to make them pointed at the tips.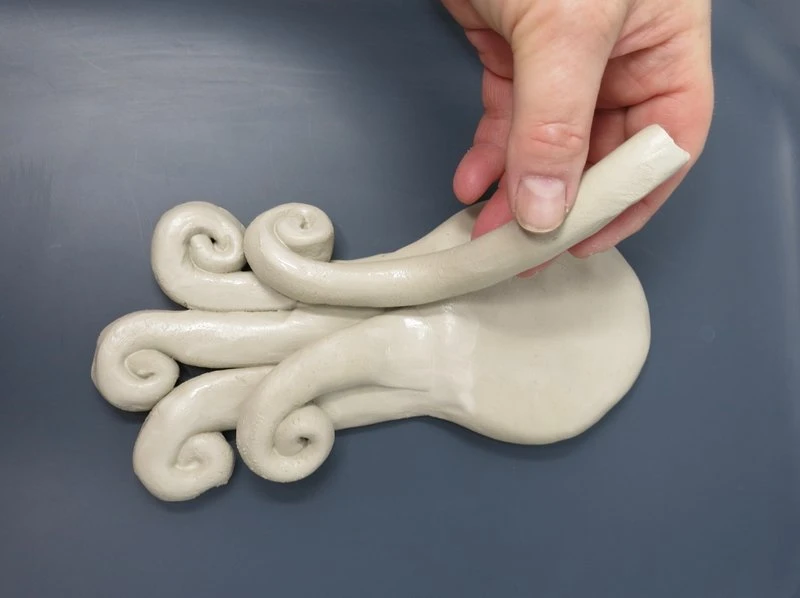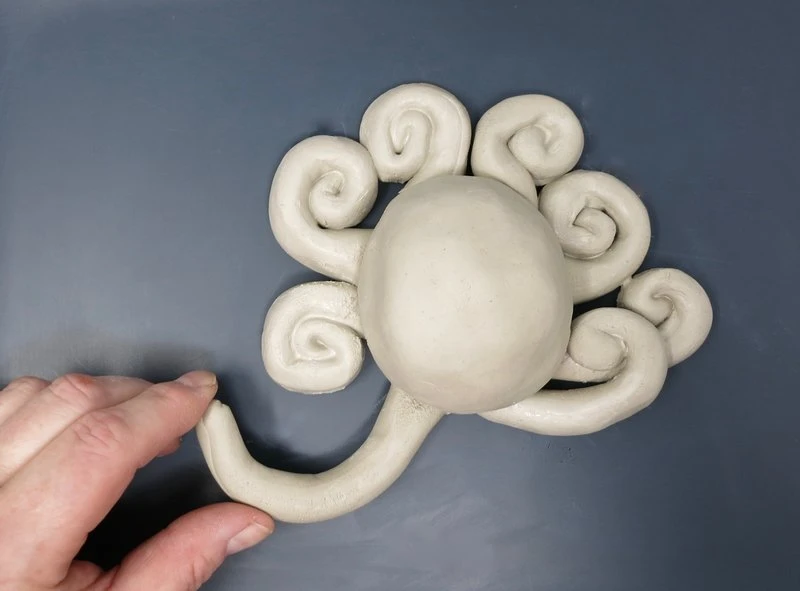 Roll each coil into a spiral.
Step 3:
Hanging Slot
Indent the ball tool into the back of the wall sculpture to create a notch to insert a nail for hanging.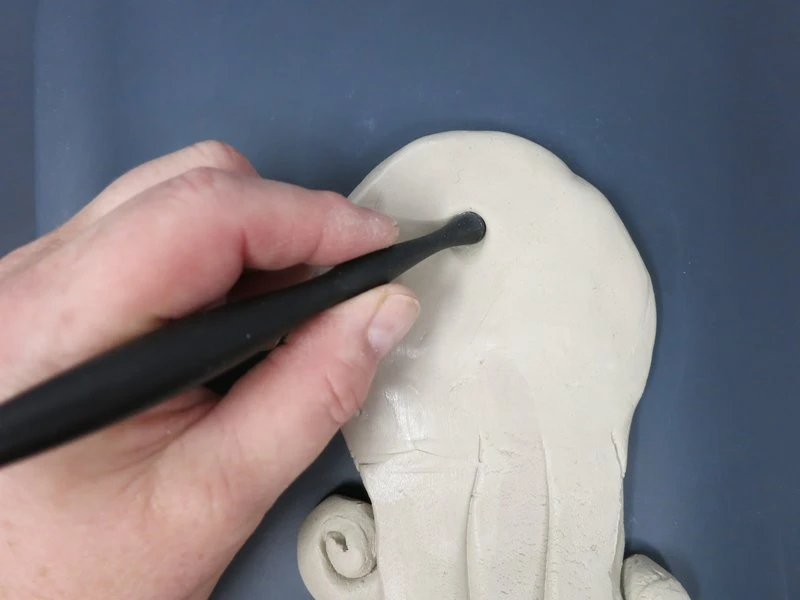 Step 4:
Face
Roll two spheres and attach them to the head to form the eyes. Draw on a mouth.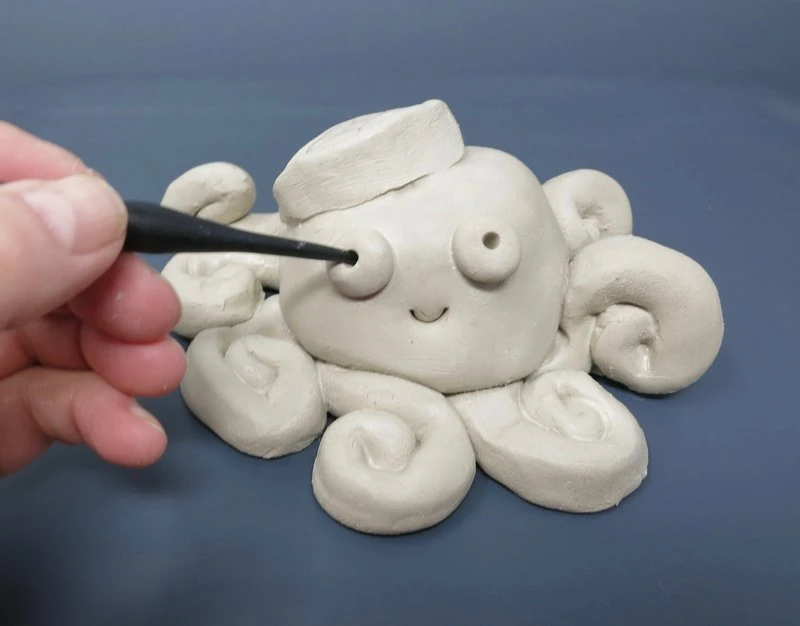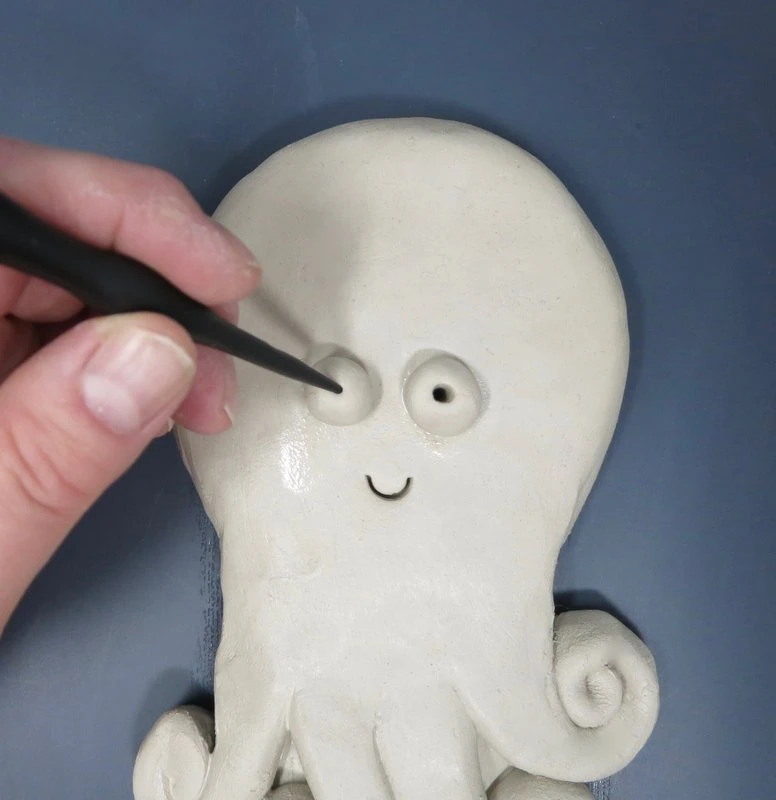 Step 5:
Suckers
Insert the circle shape ended tool into each tentacle to create the octopus's suckers.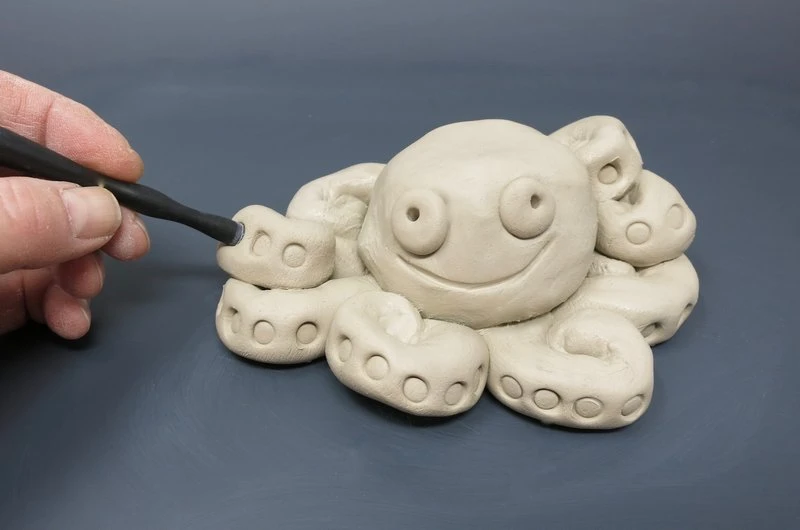 Step 6:
Dry
Allow the clay to dry for 24 hours.
Step 7:
Paint
Paint the octopus with acrylic paints.