Project by Ruth Post of Little Budding Artist.
Although sloths move slowly in nature, sculpting an air dry clay sloth with Activ-Clay air dry clay won't take long at all! This lesson plan is a perfect intermediate level clay lesson that can be completed in one or two class periods!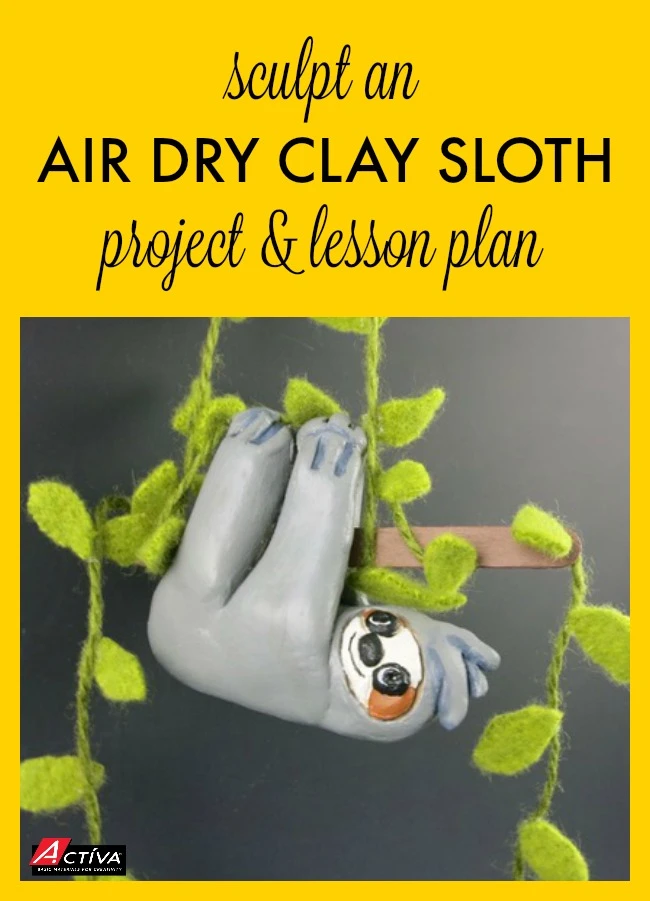 Students will enjoy learning clay terminology and techniques while sculpting one of the hottest creatures around - the sloth!
Plus, because this project is made with Activ-Clay air dry clay, no kiln is needed! Activ-Clay air dry clay is an extremely durable, non-toxic and all-natural air dry clay that gives students the experience of working with REAL clay. It's available in many sizes so you can get exactly what you need for your classroom. Check out Activ-Clay air dry clay in our online store - it's available in both white and terracotta.
And, get your copy of this free air dry clay sloth project by downloading it here.