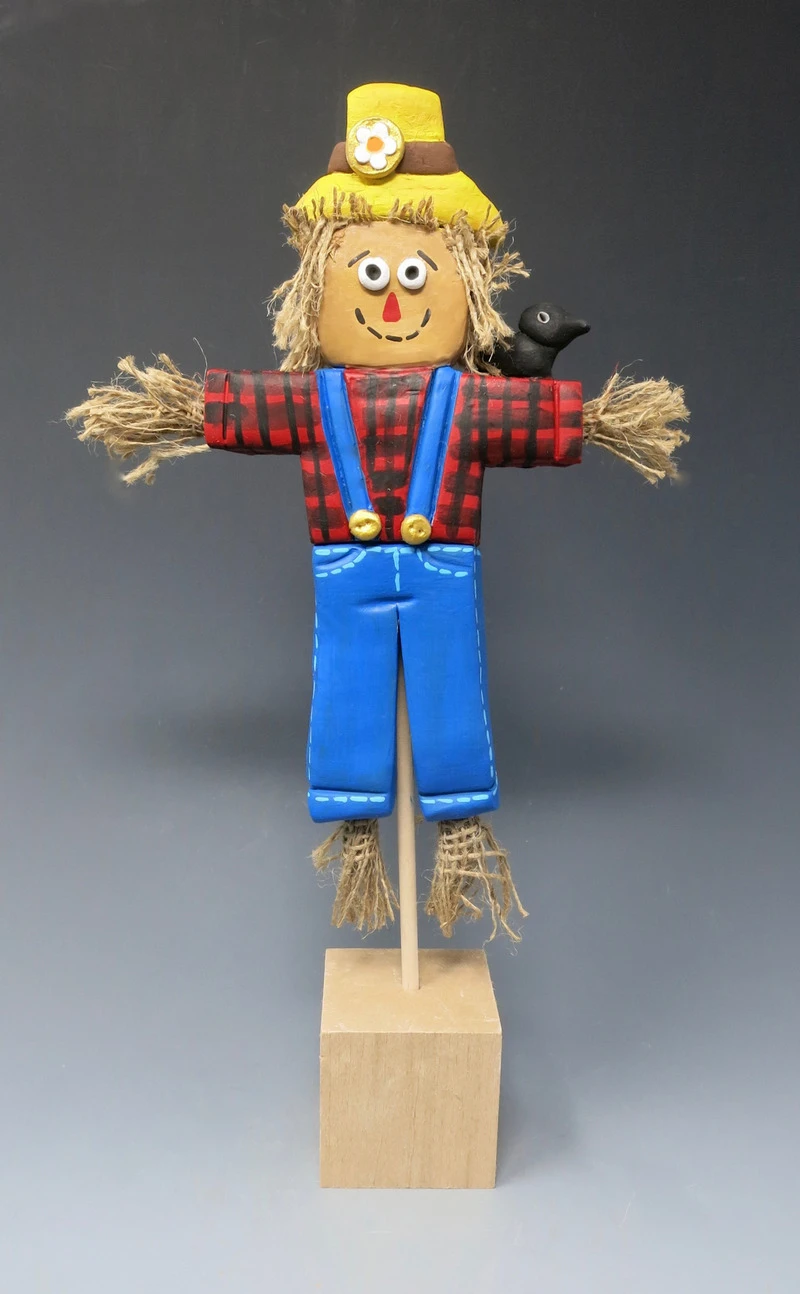 Materials Needed:
Paper & pencil
Scissors
Wooden dowel
Water Bowl
Acrylic Paint
Brushes
Masking tape
Natural burlap
Glue
Wood cube
Step 1:
Preparing The Clay
Roll a thick 1" slab of clay.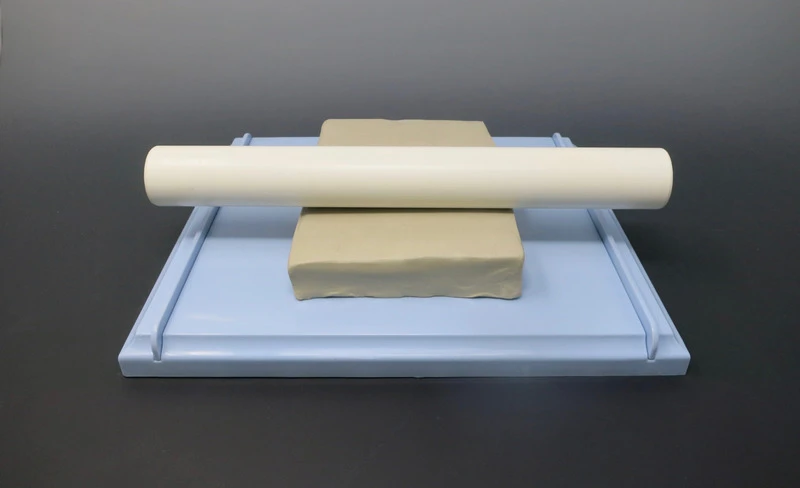 Step 2:
Body
Create a paper template in the shape of the letter T at least 1" wide at the horizontal top line and twice as wide at the downward vertical line.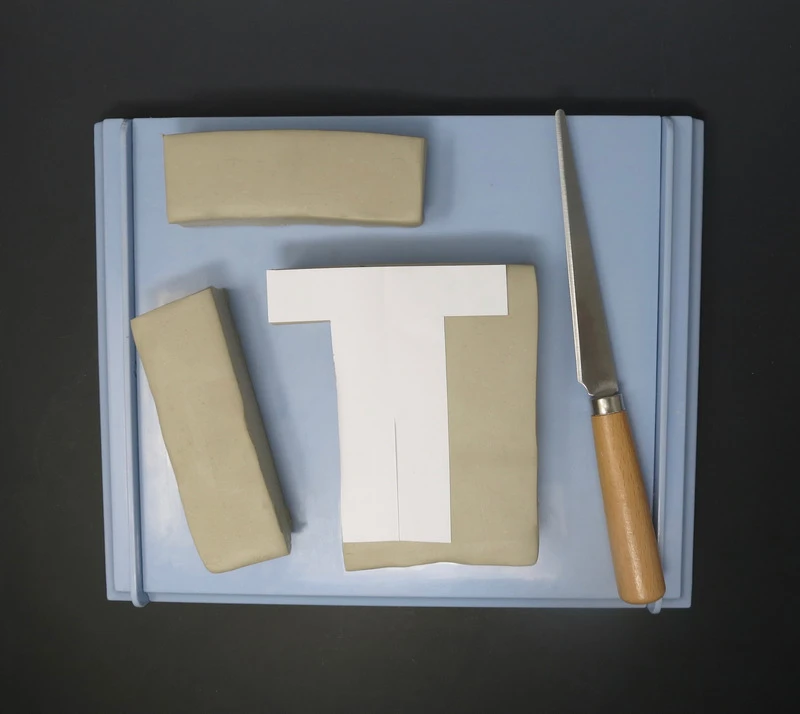 Place the template on top of the clay slap. Use a smooth knife to cut out the T shape and remove the access clay.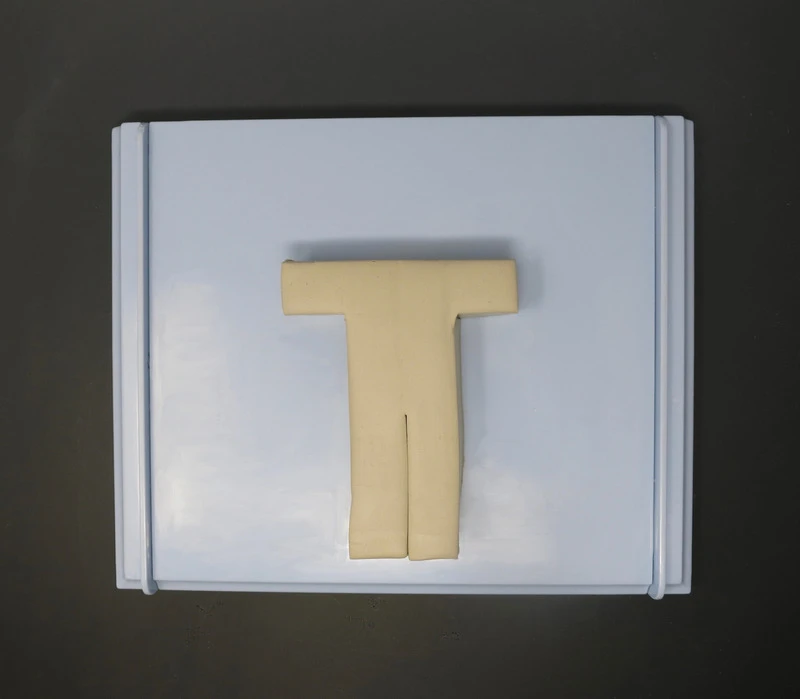 Step 3:
Head
Shape a head out of the scrap clay that was removed when cutting out the body shape.
Step 4:
Hat
Shape a hat out of the scrap clay as well. Gently press the clay into the burlap to add a straw hat texture to the clay.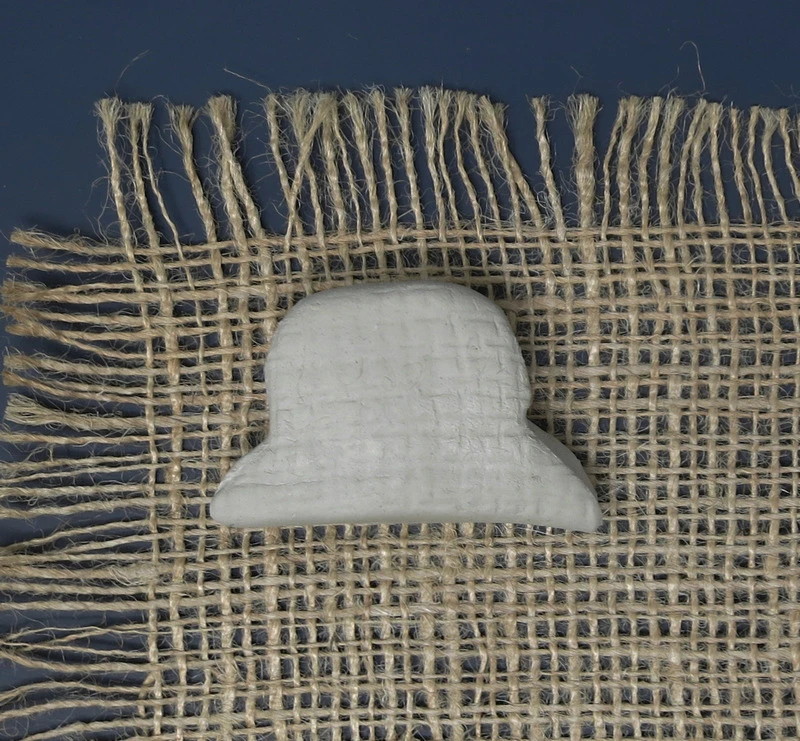 Step 5:
Pole
Gently insert the wooden dowel in-between the legs, through the torso and out the top of the body form.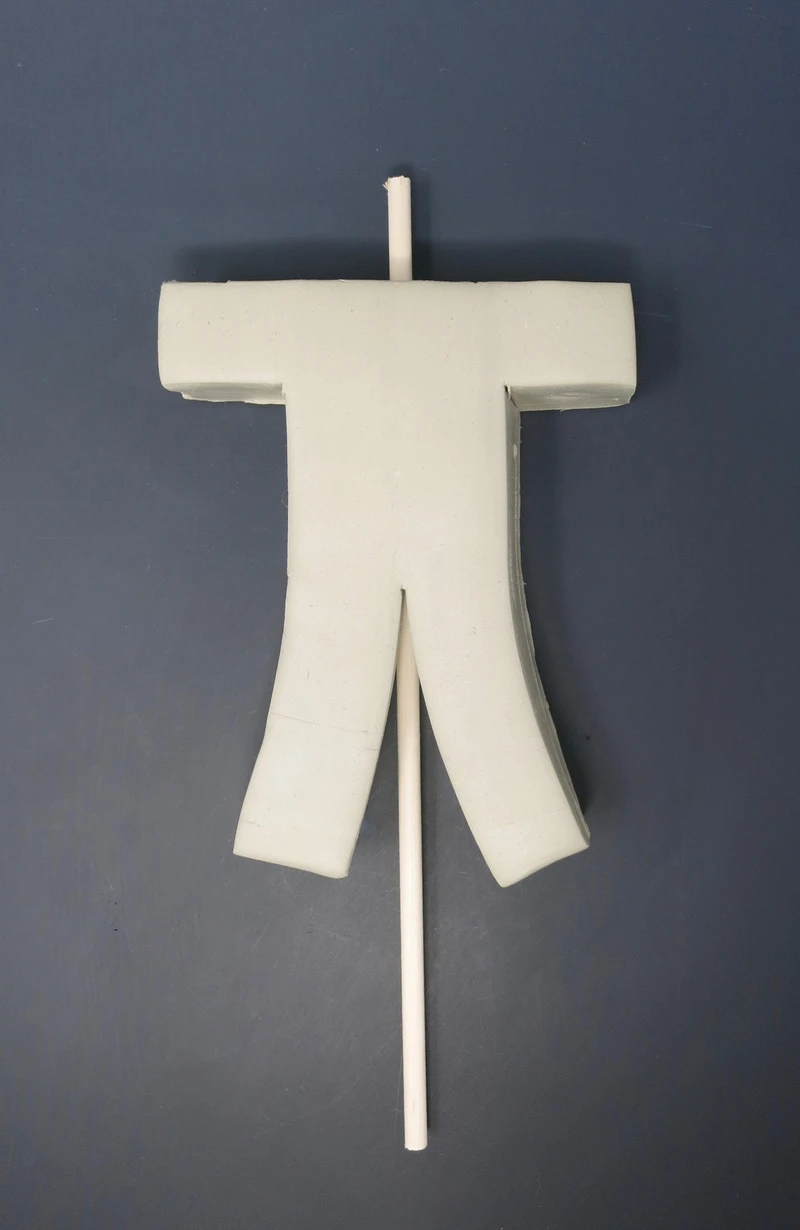 Step 6:
Connect
Score and slip the hat, head and body together.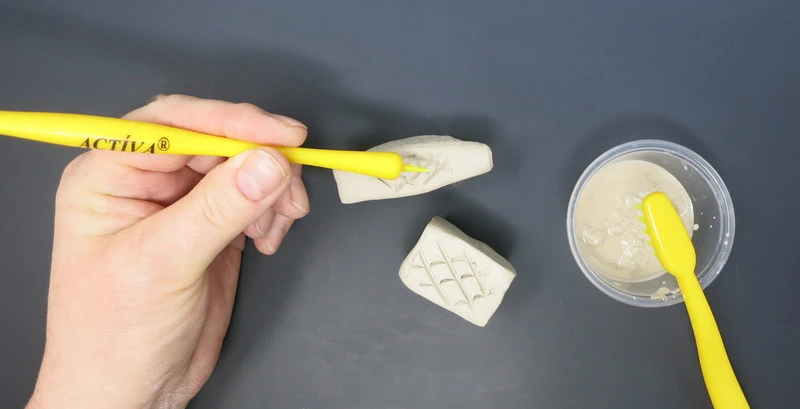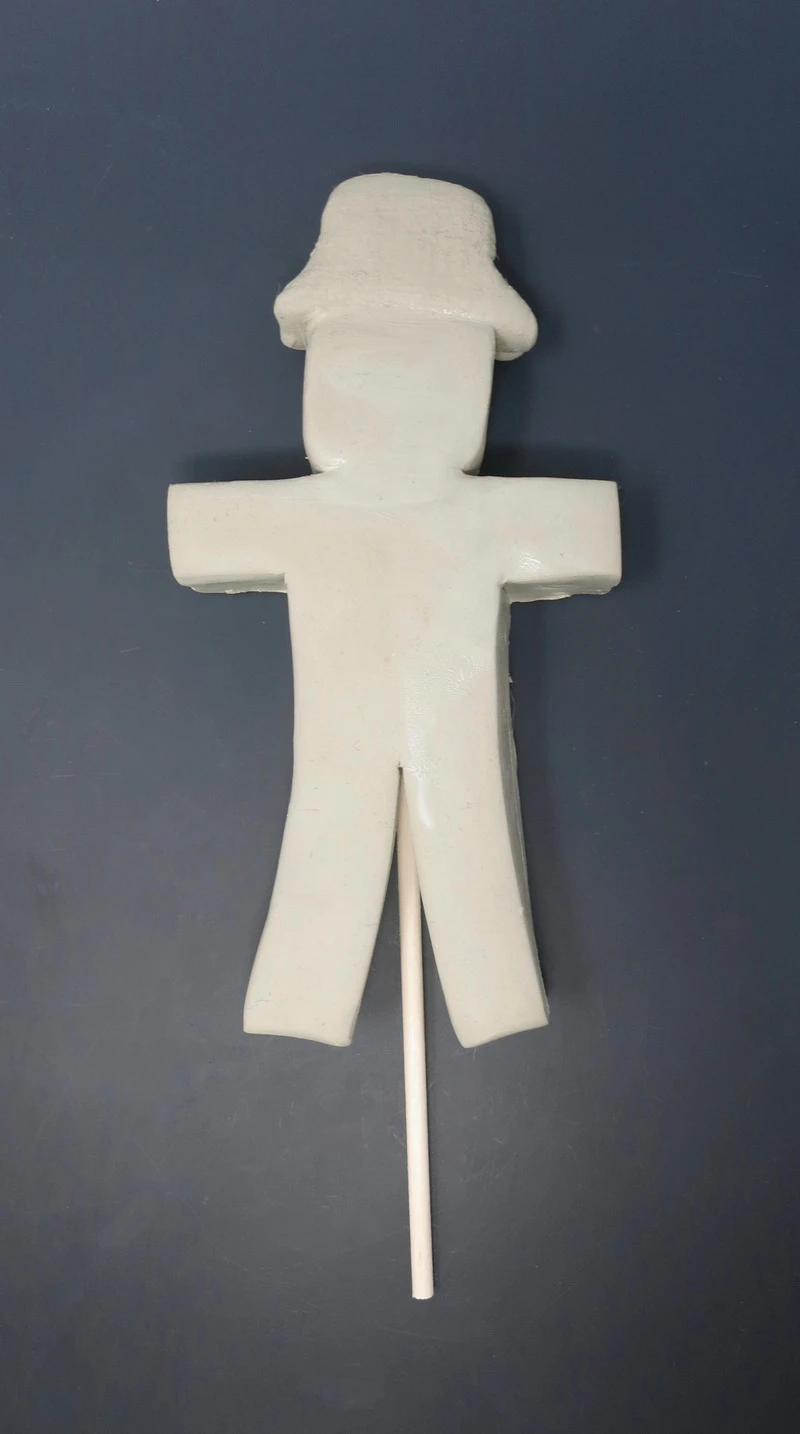 Step 7:
Hands & Feet
Cut small square shape pieces out of burlap. Roll each square and tape one end together. Fray the opposite end by removing a few of the woven fibers.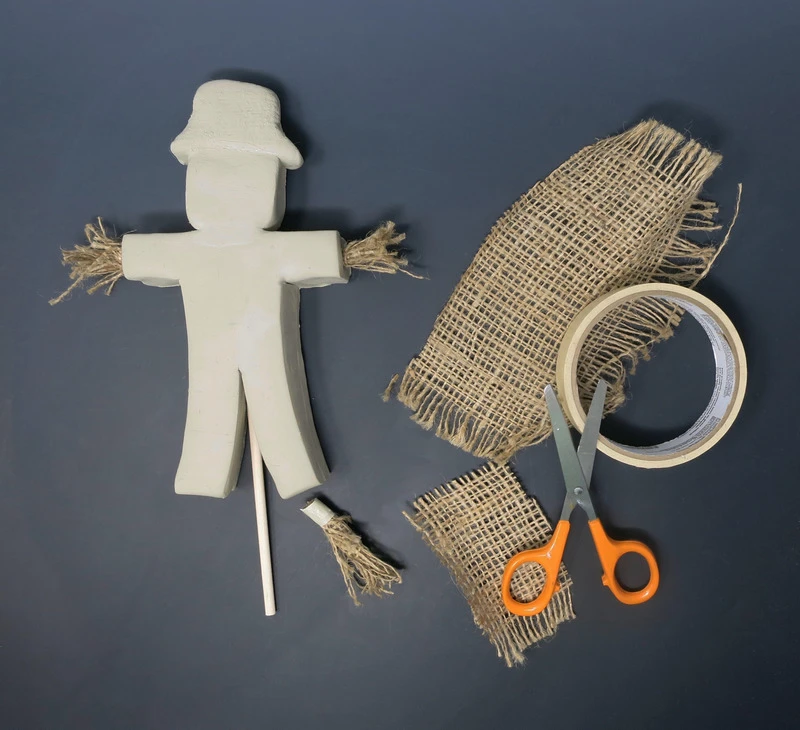 Poke a hole into the 4 ends of the T form. Insert the taped burlap end into each hole. Glue may be added if needed. Wait until the clay is dry to observe whether this is needed or not. Additional burlap strands may be added for the scarecrow's hair.
Step 8:
Details
Draw and/or add on details such as the facial features and clothing trimmings.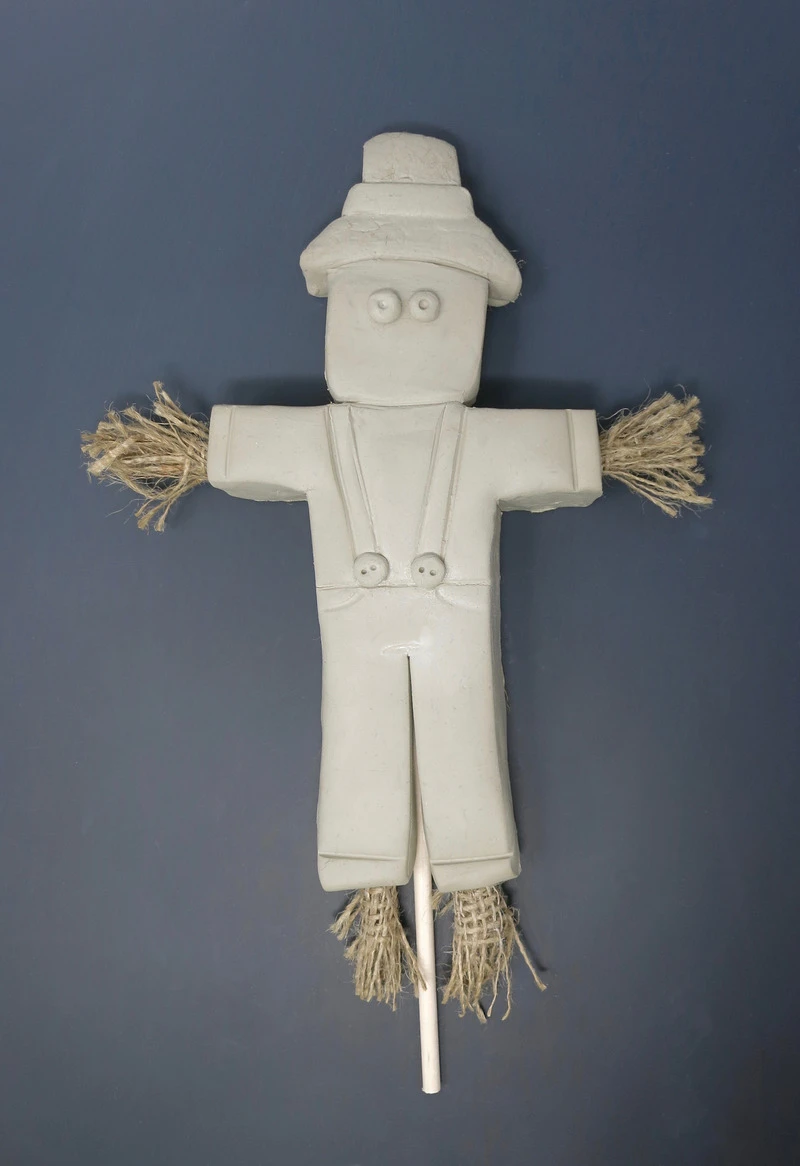 Step 9:
Crow
Create one or more crows to add to the scarecrow's arms. Roll a small sphere, and two teardrop forms for the body parts. Score and slip all the parts together. Then attach the bird to the scarecrow's arm. A small toothpick may be added to help secure the bird in place.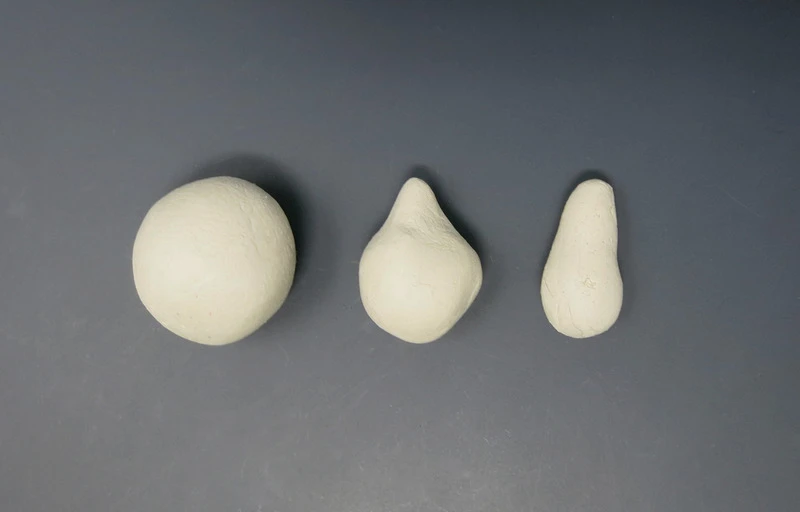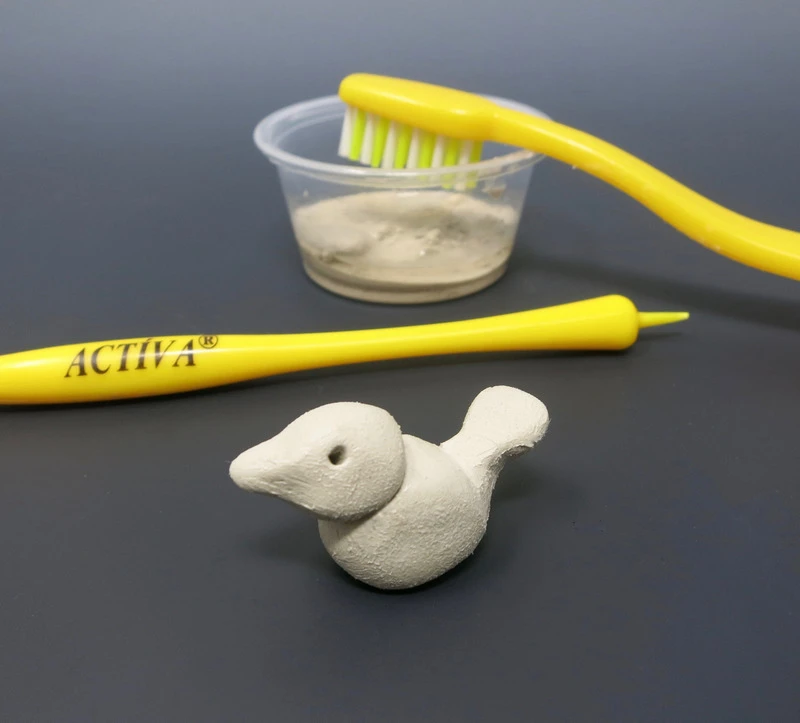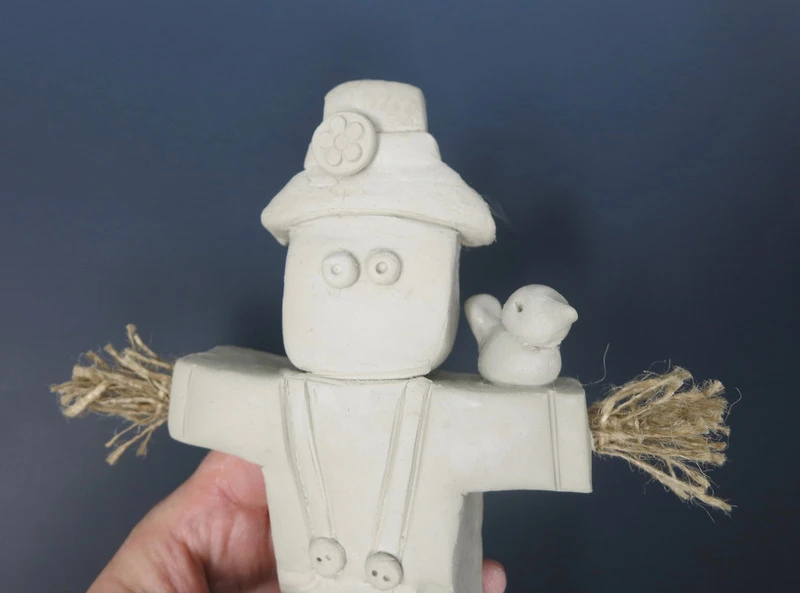 Step 10:
Dry
Allow the clay to dry for 24 hours before painting.
NOTE: Activa' Air Dry Clay cures in 3 days to a hard surface.
Step 11:
Paint
Use watercolor, tempera or acrylic paint to paint scarecrow's desired colors.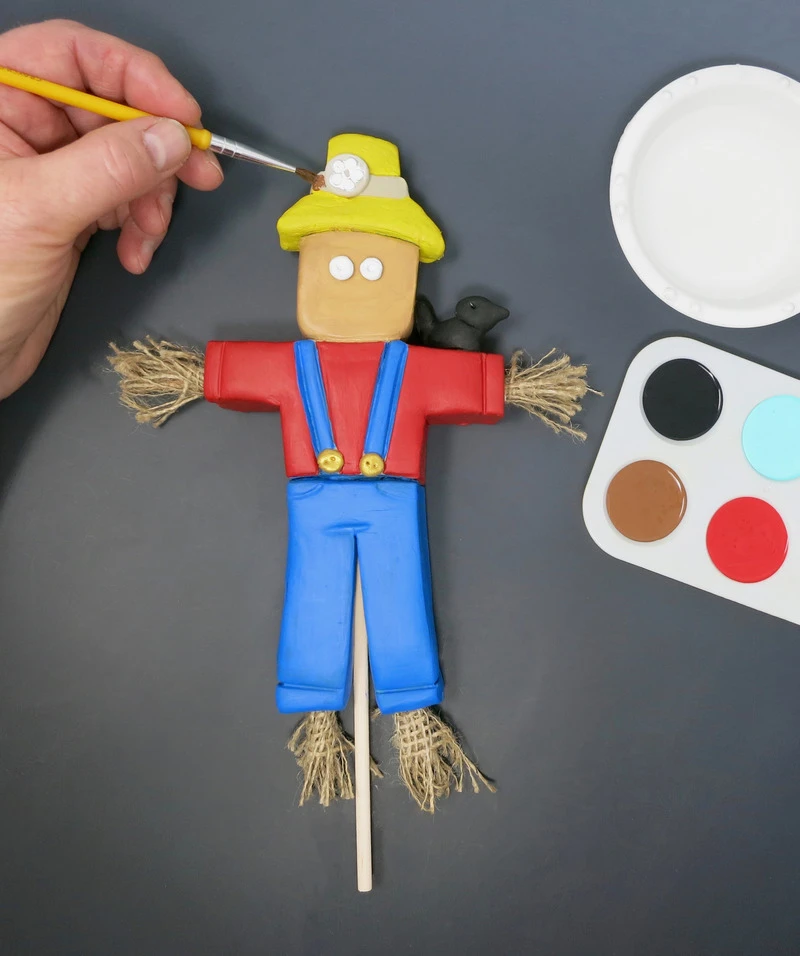 Step 12:
Base
Drill a small hole into the center of the wooden cube. Insert the dowel and display the sweet sculpture.